The HWCH 20
The 20 best things to see/do/listen to at this weekend's festival.
Princess @ The Mercantile
Saturday, 10.40pm
I love this band's sound, it's airy, slightly jittery, and familiar. Into it.
Old Hannah @ Brother Hubbard
Thursday, 3.30pm
Old Hannah are a sublime band who straddle folk, country, roots, bluegrass, and more. Their well-constructed tunes which are beautifully played by four excellent musicians, and that's the reason they've been picking up national radio play and a recent slot on the Saturday Night Show. Grab a delicious flat white from one of the city's best cafes and grab this free set as part of the HWCH And The City series.
Elaine Mai @ Twisted Pepper
Saturday, 4.30pm
Elaine Mai just keeps getting better. Her talent at looping sounds and laying a beautifully pure vocal on top is just one part of the scope of her ability. Elaine's recent remixes are so good as well. Check out this new one for Leanne Harte's 'Not Another Love Song'. Great stuff.
PANEL: The Artists Talk Back @ NDRC Annex
Friday, 4pm
As part of the Convention side of HWCH, this looks like a really interesting panel with the chat coming form the artist's point of view, featuring Liza Flume, Niamh Farrell, Leanne Harte and Louise Mc Namara.
Liza Flume @ Meeting House Square
Thursday, 10.15pm
Liza is a massively impressive musician, making songs with great depth and space, and finding a little unconventional niche that is meditative and thoughtful as well as really quite engaging.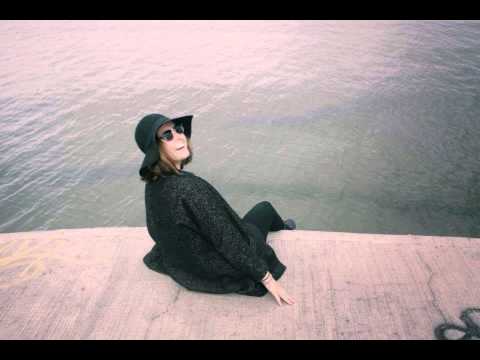 Paddy Hanna @ Button Factory
Thursday, 8pm
I'm pretty much a fan of everything Paddy Hanna does, and his solo turn with it's drizzly/sunny vibe adds another element to his output.
Fight Like Apes @ Meeting House Square
Saturday, 11.10pm
Hometown heroes close the festival on Saturday night. With some great new tunes in their arsenal, this is going to be a gig you'll just have to be at. FLApes do it like no other.
Cloud Castle Lake @ Button Factory
Saturday, 10pm
Cloud Castle Lake are one of the most interesting acts around at the moment. Their music has intelligence at its core. It's interesting, inventive, and simply quite beautiful. There's no one really doing what they're doing at the minute, so check it out.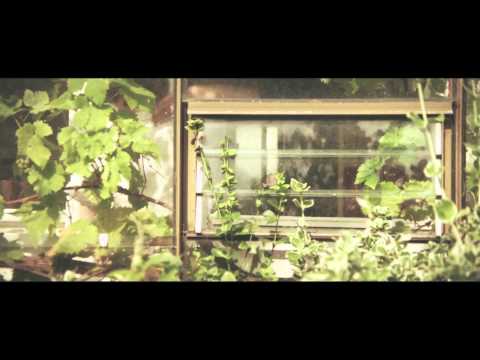 Somerville @ Exchange
Friday, 1pm
Maria Somerville is one of my favourite new Irish musicians. With lo-fi and delicate sounds, the Galway woman builds a unique atmosphere that is utterly compelling. Utterly intriguing.
Maud In Cahoots @ The Grand Social
Friday, 10.10pm
I've a new found love and respect for MiC after their Electric Picnic show, and their wonderful Well Rested Terrorist performance at the Fringe. This is a band with serious star quality, going in all sorts of interesting directions at the same time.
I Have A Tribe @ Button Factory
Friday, 10pm
Patrick O'Laoghaire's smart, beautiful and fragile tunes have a certain magic to them. 'Monsoon' is a gem.
Hare Squead @ HMV Henry Street
Saturday, 3pm
Bouncy hip-hop crew with a cracking live band and bags of energy.

WORKSHOP: How To Write A Great Song @ Sugar Room
Saturday, 4pm
Heathers have an awesome ability to write a cracking tune, so this will be an invaluable lesson of you make those melodies sing, hooks grab you, and structure work.
Acrobat @ Meeting House Square
Saturday, 9pm
If you're looking for the next act that could follow in the footsteps of the mainstream rock acts in Ireland that are getting either snapped up or closely followed by majors, then Acrobat would be a good bet. They might not have built up a substantial fan base yet, but there's big radio potential in these meaty and well-executed tunes.
Clu @ Twisted Pepper
Friday, 10pm
Great experimental electronic music with an exploratory visual element that is pretty darn immersive and smart.
PANEL: 10% for what now? Afternoon tea with the agents.
Saturday, NDRC Annex
Wanna know what the agents buzz is all about, whether you need one, whether you want one, what they do, why and how? Drop into this chat with Jason Edwards who's a Booking Agent at Coda, Eleanor McGuinness of Pitch and Smith and Ryan Farlow from the Windish Agency.
Conor Walsh @ Twisted Pepper
Saturday, 1pm
A beautiful pianist whose compositions hold you almost suspended in the skill playing. Gorgeous stuff.
Benny Smiles @ The Workmans
Saturday, 8pm
Get your night off to the proper start with this dude's joyful and smart sets. He has the ability to tiptoe along intricate sounds and plunge into chunkier stuff too. Really decent.
Meltybrains? @ The Workmans
Saturday, 10.40pm
'Intros Are So Original' is one of the most glorious tunes you'll hear this weekend, and Meltybrains? are also so much more than that. Confounding categorisation, loaded with an almost intimidating energy, loads of humour, and some awesome wig out moments, these boys have serious talent and entertainment chops.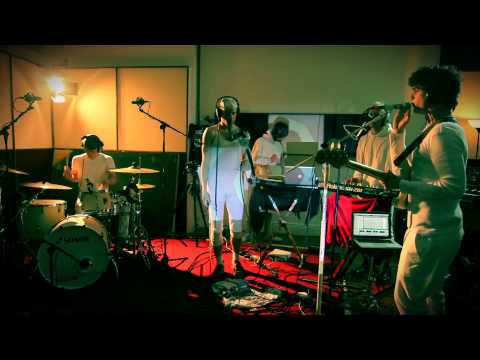 Wildcard
Just pick something you've never heard of, and embrace it. The full schedule is here. And all the other details here.