Hozier
An interview.
In yesterday's all new version of The Ticket, we had an interview with Hozier. I've written a longer version of the interview for online. Here it is.
One day in spring this year, Andrew Hozier-Byrne was walking down Parliament Street in Dublin with his guitar case. He had returned from an American tour which featured performances in New York and at SXSW, and had celebrated his 24th birthday – which falls on St. Patrick's Day – in Chateau Marmont on Sunset Boulevard. By then, a pre-tour show in Whelan's before he set off already felt like a quaint relic. But there he was, strolling through town on his own. Within a week in May, Hozier had performed 'Take Me To Church' to the Late Show with David Letterman and on Ellen. "My lover's got humour / She's the giggle at a funeral," the song opened with, his eyes closed, his long lashes pointing down towards the studio makeup that concealed the circles under his eyes. By the end of the track on Letterman, his voice was cracking. "Our next guest in an Irish singer-songwriter who I love so much," said Ellen DeGeneres introducing him. He adopted the same pose, a long curl of hair cascading by his right temple.
The previous December, Hozier was standing on the altar of the St. James' Church with his hand trembling. Performing at Other Voices was a big deal for a guy who had just released an EP, but not a surprise to those who had heard about the A&R crush at his Button Factory show during Hard Working Class Heroes a month previously, and whose two December shows in Dublin had already sold out. But what really turned people's heads, was the video for 'Take Me To Church', directed by Feel Good Lost's Brendan Canty. The video referenced the violence perpetrated against gay men in Russia, and managed that rare thing of creating an epic in a few minutes. In March of this year, an interviewer in New York Magazine probed whether there was a personal reason that Hozier was outspoken against homophobia, "No, and I don't think there needs to be," he answered, "To me, it's not even a gay issue or a civil rights issue, it's a human rights issue, and it should offend us all. It's just simple. Either somebody has equal rights, or they don't. and certainly in the Irish constitution, marriage is genderless. There's no mention of a man and a woman. I didn't even have that many close LGBT friends or anything like that, but I suppose it was growing up and becoming aware of how you are in a cultural landscape that is blatantly homophobic… you turn around and say 'why did I grow up in a homophobic place? Why did I grow up in a misogynistic place?' You grow up and recognise that in an educated secular society, there's no excuse for ignorance. you have to recognise in yourself, and challenge yourself, that if you see racism or homophobia or misogyny in a secular society, as a member of that society, you should challenge it. You owe it to the betterment of society." It took a while for 'Take Me To Church' to work live. The recording is phenomenal, but on stage, Hozier's band had a tendency to swing it, its emphatic power lost. They got better, and gradually, it didn't sound like they were reaching anymore. Hozier himself continued to hold his political line, "Issues of equality and civil injustice reflect on all of us," he tweeted on August 24th, encouraging people in Dublin to march for marriage equality that day.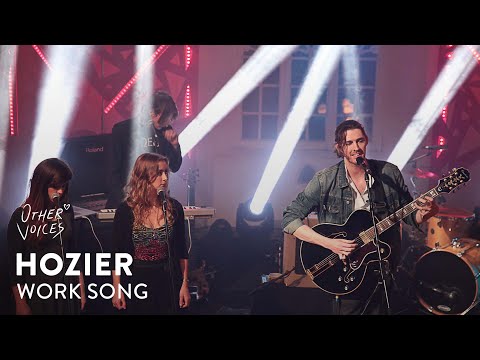 Before Other Voices, Hozier gave his first newspaper interview to the Irish Times. He was so softly spoken, that one strained to hear his voice on the recording afterwards. His mum drove him to the interview in the Central Hotel, a quiet room where he barely raised the volume. He talked about reading Portrait of the Artist as a Young Man while writing songs. Of the ones already released, he spoke in quiet abstracts that on reflection sounded revealing and dramatic, "If I was to speak candidly about it," he said, of how a relationship influenced his writing, "I found the experience of falling in love or being in love was death – a death of everything. You kind of watch yourself die in a wonderful way and you experience for the briefest moment – if you do believe somebody and you see for a moment yourself though their eyes – everything you believed about yourself is gone."
At the beginning of June this year, Hozier is so bankable Universal Records will go to the trouble of flying a murder of Irish music journalists over to London to see his show at the Tabernacle in Notting Hill. The venue is packed with a mixture of young Irish immigrants, Londoners who have cottoned on to his radio play and are seeing him now so in a few months they will be able to talk about the fact that they saw Hozier before he was giant, and boyfriends holding their girlfriends close. Hozier's nerves have long departed, and while his between song banter can sometimes be in the mumblecore genre, he's deft with anecdotes. One song, he says, is about the Wicklow hills, a place, he continues, that people in Ireland only every hear mentioned before or after the phrase "a body was found". This draws a big laugh, and he launches into a morbid love song of insects, foxes, ravens and buzzards feasting on the bodies of two lovers who have laid down together, in their Garden of Ireland Arundel Tomb.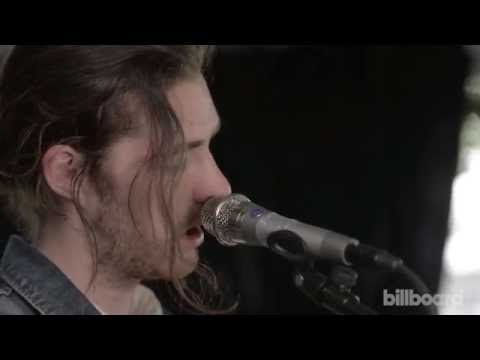 With this confidence comes a new overwhelming characteristic of Hozier's music: it's sexy. Very sexy. Diet Coke ad sexy. While his stage presence can be summed up as… standing, he is standing taller. He stands there, sings and plays. There are no theatrics, no posturing, none of the tropes that are called upon when a star is playing to captivated room. "This is the last song," he says, before 'From Eden'. "I'm not going to pretend to leave the stage and hope narcissistically to be coaxed back on." There's no encore. But they'll come. Niall Muckian from the record label Rubyworks who has guided Hozier through his career so far, is at the Tabernacle too. In Notting Hill, it's a couple of weeks until Glastonbury, where one of Muckian's other acts, Rodrigo y Gabriela will play the Pyramid Stage. Hozier will play twice over that festival, under two giant canvasses, the John Peel Stage, and the Acoustic Stage. The statuesque Muckian has also finally signed someone taller than him. Hozier is unreasonably tall. This is the subject of a conversation between journalists Tony Clayton Lea and Olaf Tyaransen in a car on the way to the gig, "He's tall," Tony says. "Like tall, Dan Hegarty tall?" Olaf asks, intrigued, "Yeah, like TALL tall. Very tall." After the gig, Paddy McKenna of 2fm, decides over a pint of that Hozier would make a fine full-forward for the Wicklow football team, "he mightn't get that much ball, but he'd break the ball he wouldn't get. You know what I'm talking about." After the gig, Hozier poses for photographs with grinning women. He stays for every person who wants to take a photograph or say hello until the staff of the venue are herding people out into the night and pointing at the signs that instruct people that this is a residential area, so do your loud gig dissections elsewhere. Hozier's calendar is stretching far over the summer, so packed with gigs that there is one day in August specifically marked 'Laundry Day'. You have to plan these things. By the time Glasto comes around, the soulful sound of 'From Eden' pours out of a packed John Peel tent and across Worthy Farm. How on earth did all of this happen?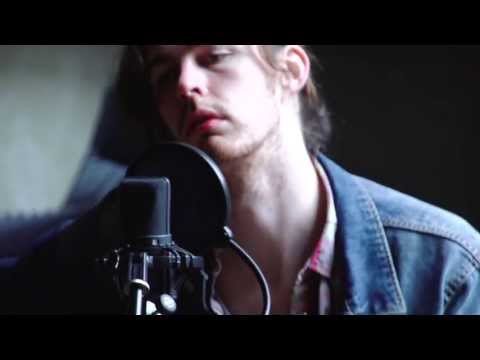 Hozier is from the countryside outside Bray in Wicklow, a place that epitomises the main characteristic of an Irish seaside town in 2014: faded. Most of the arcades and amusements have turned into casinos where glassy-eyed people feed the slots. Cabins serve fish and chips that attack the throat with vinegar when the brown bag is opened. Ice-cream parlours sell dentist-baiting boiled sweets. Hotels and pubs dot the strip on the fringe of a stoney beach and a grey sea. You can almost feel the more genteel Greystones looking down on its neighbour from beyond the cliff walk, further down the train line that hugs the bay. His father played drums in a blues band. His mother is a painter. His brother, Jon, works in film.
In St. Gerard's school in Bray, his schoolmate Storm Desmond, daughter of MCD boss Denis, had returned from one of those transition year bonding sessions when she told her mother, Caroline Downey, about this guy with a good voice. Hozier was 16 when Downey heard him doing a cover version of 'To Love Somebody' by the Bee Gees at a music show in the school. Downey happens to be a big Bee Gees fan. The hairs stood up on the back of her neck. About two years later, she had roped in Louis Walsh and Phil Coulter to judge 'The G Factor', a twist on the reality TV format being held in the school as a fundraiser. She told Walsh that there was a singer that she thought was incredibly talented. There were about 12 teenagers performing and Hozier came somewhere in the middle of the running order. When he started to play, Walsh turned to Downey: "it's him, right?"
Hozier's mother, Raine, refers to him as "Andy". When he's at home now, he strolls around in his pyjamas, throws stones for the dog to chase, and then retreats to the attic to write and play music. "Andrew sang before he talked," Raines says. She has a video of him aged 18 months, singing away. "He had a beautiful singing voice when he was a little lad, a soprano singing voice." There was always music in the house, playing constantly to this day, mostly playing blues, soul, rhythm and blues. His father has a huge depth of knowledge of music, and when he and his son talk about music, Raine feels like they're speaking a different language.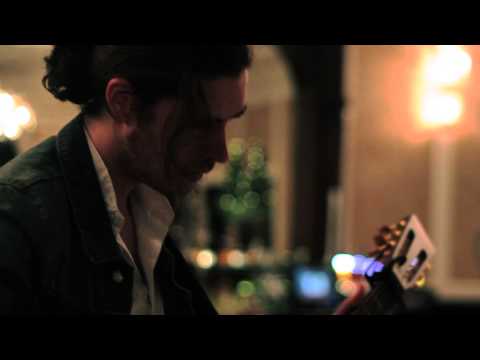 "I don't know why I wanted to do this," Hozier says, sitting on a picnic bench backstage at the Longitude festival in Marlay Park in July. He's wearing his uniform: jeans, boots, a denim shirt. He tucks his long hair behind his ears. "Growing up, even as a kid, part of me looked at 'this'. But it wasn't until I got to a teenager that I felt I really wanted to, needed to. Singer-songwriters – I was obsessed with. They were to me the pinnacle of what I wanted to do. Singers were who I respected the most." In school, Hozier's teachers thought medicine would be a good calling. He was bright enough, well able. He enrolled in Trinity and hung out with the Trinity Orchestra, but realised that four years of a degree would mean when he graduated, he'd basically be starting his music career from scratch. If he wanted to really do it, he'd have to go for it. "When he got into Trinity we were delighted, and then he decided that he needed to take his career in his hands and he left," his mother says, "All we could do was support him. What can you do? He sat down with us, gave us all the reasons why he was leaving and what could we say apart from that we supported every decision he would make. As long as he didn't do the usual musician thing of not getting up in the morning, the thing was, he got up in the morning and he had to do a day's work. If a day's work was music, that's fine, but it was a day's work, it wasn't lying in bed until twelve o'clock. That's how it worked, and he worked very hard. We couldn't complain. We couldn't say he didn't keep his side of the bargain, because he did."
There were a few false starts with recording. Downey sent him in to Universal to do some demo tapes, "nobody was happy with him," she says, "it wasn't right for his voice… I couldn't understand why people couldn't hear what I heard," Downey says, "But the timing wasn't right. He would say it wasn't the right sound. When he came back with the demo tapes and dropped them up to the house, I just felt 'I don't care what anyone else thinks'." She then brought him into Rubyworks, "We thought 'we've got to to this.' From there, Niall took over. He connected Rob with him." Rob is Rob Kirwan, an incredibly talented Irish producer. "Within two weeks of the EP, there were seven A&R men knocking on the door," says Downey.
When he was matched with Rob Kirwan, things started to click, "It's no surprise that two such talented individuals have combined so beautifully," Nial Conlon who plays bass with Delorentos says. Kirwan produced Delorentos' Choice Music Prize-winning record 'Little Sparks', and they bumped into Hozier while they shared a studio – Hozier recording his debut album, Delos recording their fourth. During that period, Conlon asked if Hozier would play a night he runs in Dublin, which combined with a podcast is called the Weekly General Meeting. Hozier turned up at the chosen venue on the corner of Merrion Square, and sat down in the makeshift seats, a row of church pews. "It says a lot about the measure of that man that he said yes, obliged us and our small crowd, and played one of the most gripping sets we've had at WGM," Conlon remembers, "It may also demonstrate to you how polite, gracious and unassuming he is that he turned to me after an incredible opening song and asked if he could play another. In the music business you meet every archetype; the people who are only nice to your face, the people that would step over you or through you to become something. As time goes on, it becomes clearer who you are dealing with and when someone truly gifted comes along. Andrew Hozier-Byrne is a great musician and a very nice man. That's a special thing."
It may have been a while percolating, but thing are happening fast now for Hozier. "There was a moment a few weeks after I signed, that it actually hit me," he says, "I was signed to a major label. But I think that was a moment when I was at home, doing something idly. I think after, say our second show in New York, in the Bowery Ballroom, the audience were just singing songs back to me. That was a bit of a shock for me. When you're so far from home, and I was expecting a very alien experience. I wasn't expecting a crowd that was so engaged… I'm not somebody who revels a lot. I don't like celebrating and those type of things. My parents will always try when I'm home – 'hey! Are you happy?'… I try to be happy. I try to face things without regret, or make sure that I'm happy with things and leave nothing unsaid if I can. I'm still figuring it out. I'm still figuring myself out very much so: what it is I'm doing? What do I want to do in the future? In many ways I'm no closer to that, but I feel like this is a starting point. The album is the end of a huge amount of things, but it's the beginning of a hell of a lot more."
It was at Longitude that it hit his parents that things were really taking off. They were at the side of the stage when they heard "this wall of sound" of people in the crowd singing the songs back. They started to cry together. "I got that real sense of the train has left the station now, there's no stopping it. He's on his way," Raine says, "It's bittersweet. It's fantastic, because you want for your kids that they do what they want to do, but the other part of it is that you lose them a little bit. He's going to have to be away, doing his thing. But that was the first time I got the sense that this isn't stopping now." Before the show, Hozier was relaxed and calm. His politeness and friendliness creates a professionalism that masks his young age. "I'm not scared. It's a challenge," he says of the workload, "I've struggled with, you know, being over stressed before – before doing anything like this. But I'm not scared, I'm not worried. It'll be fine. Hopefully. Sometimes, honestly, I wish I could slow down and enjoy it. But I don't think, it's not quite in my nature just yet. I wouldn't be here if it was. I wouldn't be doing it if it was."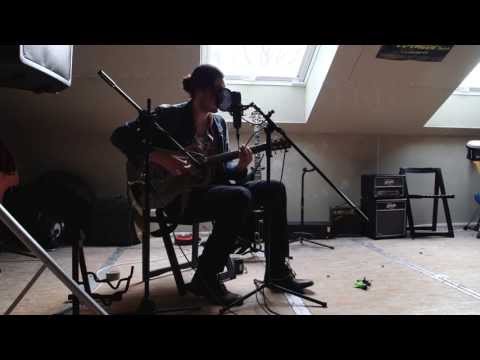 The songs have it though. Those beautiful lyrics and moody, sensual tales, "there's a tactile nature to the lyrics and it's often about sensory things, but also I think because a lot of the influences are from blues, blues music is just sex. Blues is all euphemism and sex. I sometimes look back and oftentimes the songs, even the crew laugh about it, they interpret the songs even when they're not meant as euphemisms for something explicit or sexual, which is often not the case. Maybe around the same time that the songs were being written, they were around my first experiences of being in a relationship. And experiencing a closeness to somebody for the first time. That might be some explanation to it. But also, a lot of my influences would be along that kind of side, I suppose." He pauses for a punchline, "And also I'm just obscenely sexy!" That self-deprecation and sweetness works. He smiles broadest when the artwork to his releases is brought up, "It's very kind of her," he says, referring to his mother's paintings that make up the covers of his EPs and debut album. When he was starting off, he asked his mother for a painting, then another, "I had just finished my masters in fine art painting in NCAD," she explains, "we were using ones I had here in the house. Then he asked me if I'd do his album cover for him. I felt thrilled! When you're kids are grown, that they actually want to still do things with you, it's very special. The good thing about being an artist is once it's painted and once it's handed over, I don't consider it my own anymore, I consider it Andrew's. I actually get a buzz out of it being Andrew's image rather than it being my painting. I think that's something that happens with all artists. Once it's done, you let it go. I'd never sell it obviously, that one will never be sold. I'll hold on to them for the grandchildren."
Hozier's family went to Electric Picnic for his gig, and Raine's brother, Joe, "a macho, lad lad", stood in the crowd in tears during Hozier's set. Later, the scale of the show became clear, as the Irish Times drone camera footage captured the biggest crowd of the weekend in Stradbally surrounding the main stage beyond the food stalls. "It was just that thing of hearing all those kids singing back," Raine says, "Jesus. It's very special, it really is." The gig was one of the best sets of the weekend. Later, Hozier went to the Other Voices stage in the forest for a performance in front of 150 people. People were visible swooning when he played the Main Stage. The trembling hand had stilled, 'Take Me To Church' soared, and the subtleties of 'Sedated' and 'From Eden' demonstrated the depth that this album has. The train has indeed left the station. "The thing his Dad and I are most proud of is he's just a good man," Raine says, "I know he's shy and he's hard to get to know. But if you were stuck in a storm, he's the kind of person you'd want to be stuck with. We're more proud of him as a man than anything else."