PopLives #78: Eleanor Tiernan
Every week this Q&A finds out what interesting people in music, film, fashion, theatre, literature, performance, tech stuff, and whatever else are consuming.
Continuing the Fringe series of PopLives Q&As, #78 is comedian Eleanor Tiernan.
What are you reading?
Right now? Nothing. I finished Lolita about four months ago (hilarious BTW) and then started David Foster Wallace's The Broom of the System. I've put it down however and it's not looking like I'll to pick it back up. DFW's bizarre characters and worlds are bloody hilarious but as a reader sometimes I feel a bit beaten into submission by his lengthy prose.
Last gig/concert you went to and your verdict?
Having studiously avoided festivals for a number of years now, I did my first overnight at Glastonbury in June and it is with regret that I must say that I loved it. Seriously well-run music festival. Every band I saw, The Pixies, Jurassic Five, Dervish, Kate Tempest all played like they were in an All-Ireland Final with Brian Cody pacing in the wings urging them on. However now I am cursed with a good festival experience… cue: invest in camping equipment and spend years desperately trying to re-capture the experience in Ireland to no avail.
Last stage production you saw and your verdict?
At the Edinburgh Fringe Festival before my Tiger Dublin Fringe show starts, so I have seen about ten things in two days; comedians Robin Ince and Michael Legge do an improvised two-hander called Pointless Ire/Righteous Anger. Very, very funny. Both guys are masters at performing mock outrage. In Edinburgh one of the goals of the UK alternative comedians is to "out-silly" each other in their shows and the guys last night made a bold claim to the throne of stupidity. I havent seen Canadian Tony Law yet though. He's sure to up the ante.
Do you have a favourite podcast or radio programme? 
It's not audio but in the same vein…. the internet series ComediansInCarsGettingCoffee by Jerry Seinfeld. In each episode he and a friend, usually another comedian go for a coffee in a classic car. It's an interesting new model for a show both artistically and financially. The episode with Alec Baldwin is hilarious but the Michael Richards one is very honest and poignant.
Give us a tip for 2014…
Look after your feet. Extra socks, massages, well-fitting shoes… give 'em whatever they need! Having comfy feet tends to increase my enjoyment of everything else.
When you fall into a YouTube hole what's the general subject matter of the videos you're watching?
Usually it's a new comedian I've just come across. In the States comics do stand up sets on talk shows like Letterman, Jimmy Fallon etc so there is tons of brilliant stuff online. Otherwise it's instructional videos as research for art projects that never come to fruition like "How to Build Your Own Loom".
What song should we listen to right now?
All Night Long by Lionel Richie.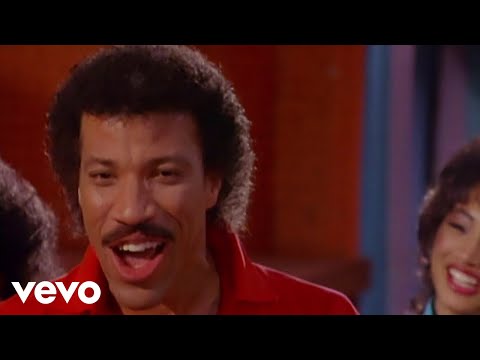 Which boxset/TV series do you have on the go at the moment?
Who has time for these things?
Which app do you use the most?
Varies. Right now, but this month it's the Tiger Dublin Fringe app.
Do you play video games or mobile platform games, and if so, what's your favourite at the moment?
Again… who has time for these things?
What is your favourite club night of all time?
Doesn't interest me.
What was the last country you visited and what were you doing there?
Scotland. Performing a show every night at 8:15pm in a pub called The Counting House. It's called Help The Frigid and it's either stand up comedy or a long speech to raise awareness of the issue of women who won't put out. People can take it whatever way they want. During the day I am preparing for Tiger Dublin Fringe. The National Therapy Project is the adventure I am in charge of. The National Identity Management Agency (NIMA) hired me to create an experience that would facilitate the healing of Irish citizens from the trauma of their past. This is a completely new role for me but I believe I have the skillset to move Irish people into a new dawn. It's very serious and not funny at all. All citizens must attend on a voluntary basis.
If you could transport one international cultural outlet to your home town, what would it be and why?
I would transfer New York's Museum of Modern Art to Athlone and cringe while the town's authorities work themselves up into apoplectic rage over the question "Is this art?". Athlone's local politicians have form for this kind of nonsense. Local people would love it though.
And finally, if you check out one show in the Fringe (apart from your own) make it…
I'm interested to see Oddie Braddell's Bastard – A Family History. The subject matter looks contentious and I'll go to anything if there's a chance a row might kick off at it.
Eleanor Tiernan's The National Therapy Project runs at Liberty Hall (The Social Hall) from Sep 16 – 20 as part of Tiger Dublin Fringe 2014.
Previously on PopLives: Philip Connaughton, Tanya Tagaq, Richie Egan, Alison Spittle, Rex Ryan, Charlene Lydon, Avril Stanley, Mary Nally, Colm Mac Con Iomaire, Anna Rodgers, Tara Flynn, John Butler, Don Wycherley, Maser, Rubberbandits, James Wolf, Sinead Gleeson, Olwen Fouéré, Le Galaxie, Cian O'Brien, Cian Ó Ciobhain, Katie Holly, Elaine Mai, Aisling Farinella, Brendan Canty, Melanie Morris, Taylor Mac, Temper-Mental MissElayenous, Fez Fa'anana, Chris Judge, Xnthony, David Mullane, Jo Mangan, Derek O'Connor, Beardyman, Lynnette Moran, Rob Delaney, Julie Chance,  Conor O'Brien, Nial Conlan, Wallis Bird, Adrian Crowley, Tegan Quin, Ellie Macnamara, Steve Ryan, Mumblin Deaf Ro, Rick O'Shea, Grace Dyas, Mark O'Halloran, Amy Conroy, Louise McSharry, Maeve Higgins, Ray Yeates, Nialler9, Jeanie Finlay, Kevin Barry, Brigie De Courcy, John Scott, Willie White, Niall Muckian, Phil Boyle, Angela Dorgan, Roise Goan, Joshua Gordon, Mick Minogue, Eilis Boyle, Annie Mac, Ben Frow, Michael McDermott, Sinead O'Connor,  Shane Langan, Kathy Scott, Eoghan Kidney, Michael Roe, and Phillip McMahon.