PopLives #75: Richie Egan
Every week this Q&A finds out what interesting people in music, film, fashion, theatre, literature, performance, tech stuff, and whatever else are consuming.
Continuing the Fringe series of PopLives Q&As, #75 is Richie Egan aka Jape.
What are you reading?
I'm currently reading and enjoying, The Magic Mountain by Thomas Mann. I've just finished, In Plain Sight by Dan Davies about Jimmy Savile – dark stuff. Also, the essays of George Sheehan which I'd recommend to any runners out there.
Last film you saw and your verdict?
Last film I saw was Hannah Arendt, and I enjoyed it a lot, an inspirational and fearless thinker. I also recently watched Jodoworsky's Dune, which confirmed my belief that he is one of the most gifted, broadminded film-makers of our times, although quite the name-dropper. I would have loved to have seen his version of the great novel on the big screen, pity it got lost in La Mancha.
Last gig/concert you went to and your verdict?
I went to see a first gig of a project in Block T a couple of weeks ago, called Cholera House. It's powerful noise music with all the frequencies perfectly placed and balanced along with beautiful vocal / sampled elements that tie everything together. I was blown away by the experience and I think people should check out whatever happens next with that project.
Last stage production you saw and your verdict?
Hmm, I don't even remember. It's been a while, hopefully I can catch up at this year's Tiger Dublin Fringe.
Last gallery / museum / exhibition you visited and your verdict? 
I saw the Hilma af Klint drawings at Lunds Konsthall. She was a mystic who believed her art came from channeled spirits. She was ahead of the abstract art curve by about 20 years. Her life story is fascinating. She had to put up with a lot of sexism but she never wavered from pursuing her vision, even when it was in private and there may not have been much chance people would have seen what she was working on. Her writings are very beautiful and inspirational to me.
You have a golden ticket to Easons, what magazine is first on your list?
I always enjoy Sound on Sound, a professional audio magazine. It usually has some great in depth interviews about how tracks were recorded and mixed, along with reviews of pro gear that I'll never be able to afford.
What are your most clicked bookmarks? 
Probably the Morbid Reality sub-reddit, Attack magazine for audio, Vice for news, Erowid for the trip reports.
Do you have a favourite podcast or radio programme? 
Believe it or not, living in Sweden as I do, I've developed a serious soft spot for RTE Radio 1's Liveline show.
Give us a tip for 2014…
Don't worry, be happy.
When you fall into a YouTube hole what's the general subject matter of the videos you're watching?
I watch a lot of audio tutorials from Pensado's Place, and Vice News.
What song should we listen to right now?
The Caribou track, 'Can't Do Without You' (extended mix) is still doing it for me. David Wrench, who mixed it, also just mixed the new Jape record so that's good.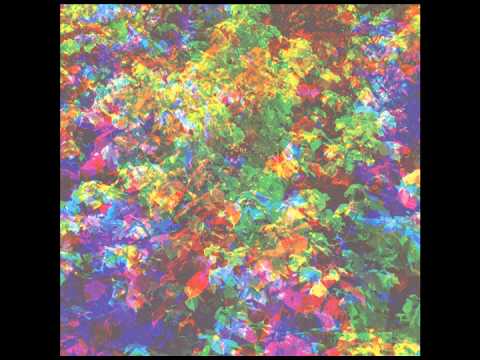 Which boxset/TV series do you have on the go at the moment?
Apart from Peppa Pig with my daughter I don't watch TV very much. I've seen The Wire and True Detective, which i really enjoyed, but you have to invest so much time into watching these shows that it always seems very daunting to me.
Which app do you use the most?
The guitar tuner app I have is very handy – I can't remember the name of it now. I also really like the TNR-i (Tenori-On) app for making relaxing little pieces of music, and Samplr for ipad which is very powerful and fun.
Do you play video games or mobile platform games, and if so, what's your favourite at the moment?
Temple Run, the first one is good, and I am old fashioned – I like Doodle Jump.
What is your favourite club night of all time?
Thomas the Skank Engine was always incredible, and nowadays I think the Hidden Agenda folk always put on great stuff, as do Night Flight. It's always changing.
What was the last country you visited and what were you doing there?
Greece – I was there to offer my blood to the local mosquito community.
If you could transport one international cultural outlet to your home town, what would it be and why?
I am in love with Louisiana Museum of Modern Art just outside Copenhagen. It always has incredible exhibitions and is set in the most beautiful nature. So I'd move that just outside my door, although if I'm being really honest I'd really love to move Leonard's Corner Pub on the South Circular Road, Dublin to Malmo so I could get a decent pint of Guinness.
And finally, if you check out one one show in the Fringe (apart from your own) make it…
Dancing Suns / I am the Cosmos in Meeting House Square on the Wednesday night Sep 10, the whole line-up is great this year.
Jape with support from Dimman performs at Meeting House Square, Sep 12 at Tiger Dublin Fringe 2014 – further info and bookings FringeFest.com.
Previously on PopLives: Alison Spittle, Rex Ryan, Charlene Lydon, Avril Stanley, Mary Nally, Colm Mac Con Iomaire, Anna Rodgers, Tara Flynn, John Butler, Don Wycherley, Maser, Rubberbandits, James Wolf, Sinead Gleeson, Olwen Fouéré, Le Galaxie, Cian O'Brien, Cian Ó Ciobhain, Katie Holly, Elaine Mai, Aisling Farinella, Brendan Canty, Melanie Morris, Taylor Mac, Temper-Mental MissElayenous, Fez Fa'anana, Chris Judge, Xnthony, David Mullane, Jo Mangan, Derek O'Connor, Beardyman, Lynnette Moran, Rob Delaney, Julie Chance,  Conor O'Brien, Nial Conlan, Wallis Bird, Adrian Crowley, Tegan Quin, Ellie Macnamara, Steve Ryan, Mumblin Deaf Ro, Rick O'Shea, Grace Dyas, Mark O'Halloran, Amy Conroy, Louise McSharry, Maeve Higgins, Ray Yeates, Nialler9, Jeanie Finlay, Kevin Barry, Brigie De Courcy, John Scott, Willie White, Niall Muckian, Phil Boyle, Angela Dorgan, Roise Goan, Joshua Gordon, Mick Minogue, Eilis Boyle, Annie Mac, Ben Frow, Michael McDermott, Sinead O'Connor,  Shane Langan, Kathy Scott, Eoghan Kidney, Michael Roe, and Phillip McMahon.