PopLives #74: Alison Spittle
Every week this Q&A finds out what interesting people in music, film, fashion, theatre, literature, performance, tech stuff, and whatever else are consuming.
Continuing the Fringe series of PopLives Q&As, #74 if answered by Alison Spittle.
What are you reading? 
I've just finished Danny Baker's Going To Sea In A Sieve. I love his outlook on life. A massively inspiring man, a real go getter, if I knew him in real life I'd hate him as he is a very lucky lad and a hard worker and I have a tendency to begrudge.
Last film you saw and your verdict?
Boyhood. Oh it was wonderful. It had Soldier Boy in the soundtrack and a lovely realistic look at the modern family unit, It was a gem!!
Last gig/concert you went to and your verdict?
Kanye West in Marley Park, He spent ten minutes humming and scatting to the end of 'Runaway'. He is a true troll and artist and I had a fantastic time. Pharrell supported him, he seemed confused by the crowd chanting Ole Ole Ole at him.
Last stage production you saw and your verdict? 
West Side Story, in Nottingham, a few months ago. I went with my granddad as it's his favourite musical, we would burst into song for the next week. The choreography is still breath taking and the cast were fantastic.
Last gallery / museum / exhibition you visited and your verdict? 
Connemara by Dorothy Cross at the RHA. it captured the beauty of Connemara with out just looking at the landscapes, I can't talk about art with out feeling silly. I liked the metal crabs with rude stuff attached to their shells.
You have a golden ticket to Easons, what magazine is first on your list?
In my heart of hearts it's the Viz, yes it's puerile but I always buy it when at the airport. The letters page on the death of Margaret Thatcher was one of the funniest things I've read in my life.
What are your most clicked bookmarks? 
Rabble. It's a great news source. And for a laugh I like to read up on Humanitarians of Tinder.
Do you have a favourite podcast or radio programme? 
I like to listen to Live Drive on Dublin City FM although I don't drive. The music selection is class and the presenter sounds so helpful, you are listening to a community of drivers together against traffic. Also 2FM's The Bottom of the Barrel with Chris and Ciara are the only radio show that is trying to be truly funny.
Give us a tip for 2014…
Sugar Cane Flame are a really new Irish band, they are the newest band I know, really energetic live presence.
When you fall into a YouTube hole what's the general subject matter of the videos you're watching?
It depends on my mindset. If I'm depressed I look up McDonalds fights or Barry from Eastenders dying. If I am in good form I look up Barry from Eastenders singing 'Something Inside So Strong'. At the moment it's British Pathe videos. It's hilarious to see what people thought was worth filming in those days. It's even funnier to think about what we deem worthy to film in this day and age.
What song should we listen to right now?
Kerry Hilson – 'Pretty Girl Rock'. It's the musical equivalent of a Berocca.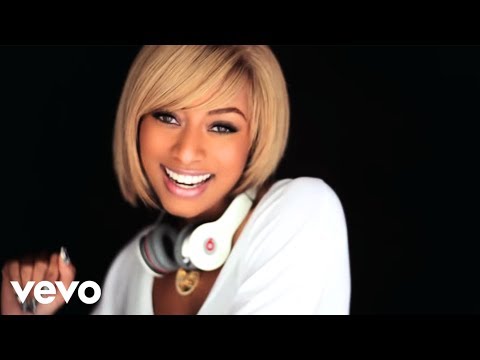 Which boxset/TV series do you have on the go at the moment?
I've just started Rupaul's Drag Race season six. I'm not attached to any competitors yet. My top three queens are 3, Alaska, 2 Jujubee and 1 the supreme queen herself Latrice Royale.
Which app do you use the most?
G-chat/Google Hangouts. It's an app that let's me talk to class lads. I only have 3 apps on my phone. It's old and can't remember much.
Do you play video games or mobile platform games, and if so, what's your favourite at the moment?
I play Hill Climber on my mums phone, She loves playing games on her phone I think it's because she's given up on getting the remote control to the telly.
What is your favourite club night of all time?
I don't really go to many clubs. I like to dance though, if a place plays R Kelly and cheap booze I'm happy.
What was the last country you visited and what were you doing there?
I'm in Scotland at the moment, doing a run at the Edinburgh Fringe until the 25th. I did a gig today to two couples from Colchester. They kept heckling me for more details such as "which college did you go to?" "That's not true, that can't be true, you made that up". It was class, we just had an hour long chat while I was holding a microphone, I learnt some great stuff today such as I will be financially crippled by the end of this.
If you could transport one international cultural outlet to your home town, what would it be and why?
I would like to bring Lego land to Dublin. I would like to go on something faster then a waltzer on this beautiful soil of ours. You'd think during the boom someone would of built a vertical drop rollercoaster? No we have to make do with housing estates.
And finally, if you check out one one show in the Fringe (apart from your own) make it…
Conor O'Toole's Manhood. I've seen the show develop and by gosh it will be a treat to watch. I would give it five stars if I had the authority.
Alison Spittle Needs an Agent runs at The International Bar (Sep – 13) as part of Tiger Dublin Fringe.
Previously on PopLives: Rex Ryan, Charlene Lydon, Avril Stanley, Mary Nally, Colm Mac Con Iomaire, Anna Rodgers, Tara Flynn, John Butler, Don Wycherley, Maser, Rubberbandits, James Wolf, Sinead Gleeson, Olwen Fouéré, Le Galaxie, Cian O'Brien, Cian Ó Ciobhain, Katie Holly, Elaine Mai, Aisling Farinella, Brendan Canty, Melanie Morris, Taylor Mac, Temper-Mental MissElayenous, Fez Fa'anana, Chris Judge, Xnthony, David Mullane, Jo Mangan, Derek O'Connor, Beardyman, Lynnette Moran, Rob Delaney, Julie Chance,  Conor O'Brien, Nial Conlan, Wallis Bird, Adrian Crowley, Tegan Quin, Ellie Macnamara, Steve Ryan, Mumblin Deaf Ro, Rick O'Shea, Grace Dyas, Mark O'Halloran, Amy Conroy, Louise McSharry, Maeve Higgins, Ray Yeates, Nialler9, Jeanie Finlay, Kevin Barry, Brigie De Courcy, John Scott, Willie White, Niall Muckian, Phil Boyle, Angela Dorgan, Roise Goan, Joshua Gordon, Mick Minogue, Eilis Boyle, Annie Mac, Ben Frow, Michael McDermott, Sinead O'Connor,  Shane Langan, Kathy Scott, Eoghan Kidney, Michael Roe, and Phillip McMahon.