The Longitude Top 15
The best things to check out at Marlay Park this weekend.
Longitude was my favourite Irish music festival last year. The site is nicely laid out, it's compact, and although Marlay Park is a little awkward to get to there are no giant traffic jams or packed carparks. Plus, I honestly think no camping means less hammered people and less hassle. It's a good price, and the lineup is decent.
So, as everyone who got to the ticket-buying-party a little too late scrambled for Saturday tickets, what should you be checking out in the park this weekend? Here's my Longitude Top 15, in no particular order.
Hozier
Andrew Hozier-Byrne isn't spending much time at home these days, due to CONQUERING THE WORLD, but he's back for Longitude and Indiependence. Expect this show to be like the Kodaline one last year, when everyone packed in to see an Irish act on the brink of stardom. (Saturday)

Massive Attack
To be honest, I've always found Massive Attack a little underwhelming – even boring – live. But that changed for me after their Glastonbury set this year, when they headlined the Other Stage on Sunday night. It was an absolutely fantastic gig. Now, whether the production values over this side of the water can live up to the pristine sound and awesome visuals and lights that Glasto had down, is another thing. But one thing's for sure, after a quarter of a century, they're on top of their live game. Again. (Sunday)
Haim
One of the best rock bands around are still drawing heavily from their debut Days Are Gone, so heavily in fact, that in the five times I've seen them live over the past year, the set list and finale were pretty much the same on every occasion. That doesn't take away from how great they are though, and if you've had the record on the back burner for a while, it's time to fall back in love with it. (Saturday)
Le Galaxie
The Le Galaxie boys pulled back from their omnipresence at Irish festivals last summer, and this Longitude slot is now a rare appearance in 2014 for the lads who are gearing up for the release of their new album. (Saturday)
Bonobo
Another Glasto highlight this year, Simon Green played a brilliant set on West Holts with an expansive cast of live members. Bonobo is a fascinating and eclectic musician who excels live. (Friday)
Hearing this song live.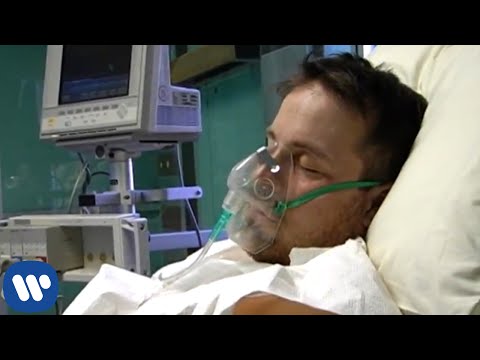 (Sunday)
Banks
If London Grammar were the hotly tipped Longitude act last year, then Banks is the one to check out this time around. (Sunday)
Disclosure
Disclosure can sometimes fail to fill big stages, but if there's decent sound, and an up for it crowd, their brilliant tunes come alive. Definitely a decent party set to check out on Saturday night. (Saturday)
John Talabot
The dude who made one of the records of the year in 2012 with ƒIN always has something interesting to offer. In a Today FM-playlist-heavy Friday line-up, he offers some quality electronic respite alongside Bonobo, Krystal Klear and others. (Friday)
Friday Irish Electronic Music Dance Party Yes
Over on the Red Bull Music Academy stage, there's plenty going on if you fancy a dance and some energy drinks. The highlights on Friday include the excellent Ross Turner and Cian Murphy's I Am The Cosmos and Simon Cullen's Lasertom. (Friday)
That voice tho
Sam Smith drew the short straw at Glasto clashing with Dolly Parton, but the young lad probably has plenty of Glasto's ahead of him. (Saturday)
James Vincent McMorrow
JVM's gig at the National Concert Hall was one of the best of the year so far. While touring the world with Post Tropical, McMorrow is filling spectacular houses, and for good reason. This beautiful record is something to be truly savoured. (Sunday)

Tvvins
Fast rising and fast paced, Tvvins combine great musicianship and a serious ear for melody. Fresh as hell too. (Saturday)
Samaris
I first saw Samaris two years ago at Iceland Airwaves, and they were really impressive. Brooding and bass-y, I'll be interested to see how they've come on since then. (Friday)
Greg Wilson
Old school awesomeness shows the kids how it's done. Stick on his Soundcloud to warm up. (Sunday)
The site map is here, not that you really need one. And there's more info here.