Daily Digest
Interesting things for you to read, watch and listen to.
Frozen is the New Black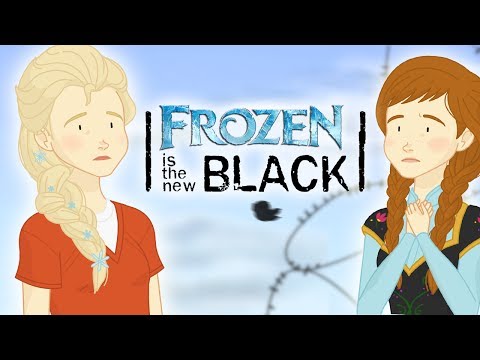 This is why Ronaldo doesn't have any tattoos.
I listened to this TAL podcast recently from last year about a car dealership in New Jersey. It's great.
An interview I did with Angel Haze.
Tinder is having a lot of problems in light of a sexual harassment suit filed by its former VP Whitney Wolfe. You can read a good piece about that here. The internet is already taking sides, obviously. TechCrunch has this lengthy piece on the personal histories of the company. It's worth posting out that TechCrunch is hosting Sean Rad at TechCrunch Disrupt SF 2014. Rad is also travelling to Dublin for The Summit.
30 classic Courtney Love quotes. Meanwhile, Love has joined the cast of Sons of Anarchy.
Where were the men behind the mother and baby homes?
Check out the Beyond the Bechdel test season at the IFI.
Now that Transformers is out and has been universally slated, and for once that critical derision is being reflected in its box office takings, perhaps people will stop cheerleading what a great career move it was for Jack Reynor to take on a role in that film. Building a career should probably not be about taking up roles in terrible films. Nevertheless it has clearly flung open a lot of doors, as Reynor alongside Eve Hewson makes Vanity Fair's next wave list. It's pretty amazing for two young Irish actors to make this list at the same time.
Who would you like in a fantasy government?
Habit forming wearable tech? This bad boy shocks you into change.
(Photo via Angel Haze's Instagram)