PopLives #71: Avril Stanley
Every week this Q&A finds out what interesting people in music, film, fashion, theatre, literature, performance, tech stuff, and whatever else are consuming.
Avril Stanley is the founder & director of Body & Soul Festival, which takes place on June 20th – 22nd at Ballinlough Castle in Co. Westmeath and features John Grant, Darkside, Caribou, Goldfrapp, Jon Hopkins, Gary Numan, amongst others. You can buy tickets here.
What are you reading?
Northern Lights by Philip Pullman. A beautifully-written story set in a universe parallel to ours that takes you on an otherworldly adventure as it follows the story of orphan Lyra Belacue to the artic and beyond.
Last film you saw and your verdict?
12 Years A Slave – a brilliant, violent, and unflinching look at American slavery that leaves you somewhat distraught, enraged and convinced.
Last gig/concert you went to and your verdict?
Fleetwood Mac in Paris. 'Go Your Own Way' is one of my all-time favourite songs. Stevie stole the show.
Last stage production you saw and your verdict? 
'Fuerza Bruta' in Limerick (as part of the City Of Culture). An immersive, dynamic and visually beautiful performance with some serious WOW moments.
Last gallery / museum / exhibition you visited and your verdict?
The Light Show in the Hayward Gallery / Southbank centre, London. I could have stayed there all day. Most definitely my kind of art.
You have a golden ticket to Easons, what magazine is first on your list?
National Geographic
What are your most clicked bookmarks?
Pitchfork, thisiscolossal.com
Do you have a favourite podcast or radio programme?
Love all radio but have a special love for John Kelly's show on Lyric FM
Give us a tip for 2014…
"Dance like no one is watching, Love like you'll never be hurt, Sing like no one is listening, Live like it's heaven on earth." – William Purkey
When you fall into a YouTube hole what's the general subject matter of the videos you're watching?
Music Art Music Art Music Art…… and the spaces in between!
What song should we listen to right now?
Alt J – 'Breezeblocks' – On repeat!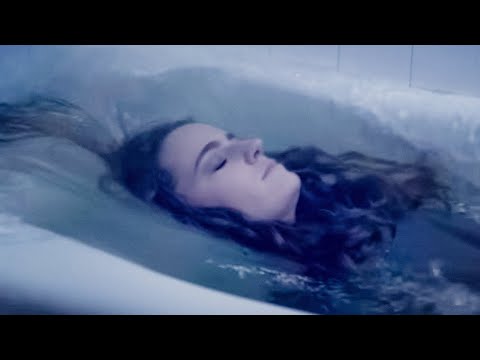 Which boxset/TV series do you have on the go at the moment?
I am still trying to get through Six Feet Under which I have had for 7 years!!! It's brilliant. Slowly but surely….
Which app do you use the most?
Maps on my iphone – God didn't give me an internal compass, so it's my saving grace.
Do you play video games or mobile platform games, and if so, what's your favourite at the moment?
Not my bag. Time is a precious commodity!
What is your favourite club night of all time?
Saturday night in Sir Henrys in Cork in the 90s. The club night was called 'Sweat', we were young, wild and free. It was one of those 'had to be there' moments in life where everything made complete sense! The atmosphere was electric and friendships made were life-long.
What was the last country you visited and what were you doing there?
India. Goa – Doing yoga, beach combing, booking bands and designing new art for this year's festival.
If you could transport one international cultural outlet to your home town, what would it be and why?
The Garden of Cosmic Speculation – a 12 Hectare sculptural garden created by landscape artist Charles Jencks in his home in Scotland. Using nature to celebrate nature, both intellectually and through the senses, and with a sense of humour throw in for good balance.
And finally, if you check out one artist or musician this summer make it…
Darkside live at Body&Soul on Friday night in the Midnight Circus. Its Nicolas Jaar's new partnership with guitarist Dave Harrington, and he continues to be (in my very humble opinion) one of the most exceptional electronic producers out there.
Previously on PopLives: Mary Nally, Colm Mac Con Iomaire, Anna Rodgers, Tara Flynn, John Butler, Don Wycherley, Maser, Rubberbandits, James Wolf, Sinead Gleeson, Olwen Fouéré, Le Galaxie, Cian O'Brien, Cian Ó Ciobhain, Katie Holly, Elaine Mai, Aisling Farinella, Brendan Canty, Melanie Morris, Taylor Mac, Temper-Mental MissElayenous, Fez Fa'anana, Chris Judge, Xnthony, David Mullane, Jo Mangan, Derek O'Connor, Beardyman, Lynnette Moran, Rob Delaney, Julie Chance,  Conor O'Brien, Nial Conlan, Wallis Bird, Adrian Crowley, Tegan Quin, Ellie Macnamara, Steve Ryan, Mumblin Deaf Ro, Rick O'Shea, Grace Dyas, Mark O'Halloran, Amy Conroy, Louise McSharry, Maeve Higgins, Ray Yeates, Nialler9, Jeanie Finlay, Kevin Barry, Brigie De Courcy, John Scott, Willie White, Niall Muckian, Phil Boyle, Angela Dorgan, Roise Goan, Joshua Gordon, Mick Minogue, Eilis Boyle, Annie Mac, Ben Frow, Michael McDermott, Sinead O'Connor,  Shane Langan, Kathy Scott, Eoghan Kidney, Michael Roe, and Phillip McMahon.