Bank Holiday goings on
Things to do if you have a real job and thus a three-day weekend.
It's sunny, you're off work, it's the first proper bank holiday of the summer. So here are some things to do.
Down With Jazz is one of my favourite small Irish music festivals. Irreverent, in the great setting of Meeting House Square in Temple Bar, and decent music to boot.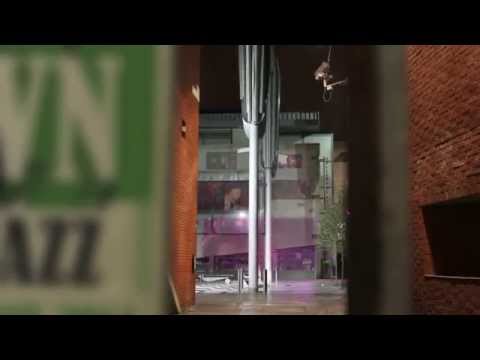 CODES play Whelans.
I'm kind of worried on behalf of Forbidden Fruit as with festival overload this summer, it's the one music event I haven't really heard much chatter about. Maybe that has to do with the overly familiar headliners (The Flaming Lips, 2ManyDJs), or the fact that everyone is saving themselves for Body & Soul and Longitude. Nevertheless, there's some real quality in that lineup; Flying Lotus, Warpaint, and Wild Beasts are all brilliant, obviously. Plus there's a nice little Forbidden Fruit and the City hookup with gigs around town. I recommend Tell No Foxx in the IMMA courtyard at 5pm on Sunday.
The Roisin Dubh's Silent Disco Street Party is all about dancing in the street, which is always good.
Listowel Writer's Week is in full swing.
If it does actually turn out to be a "fine" weekend in terms of weather, then Bloom is worth a look for a daytime activity.
The Dublin Dance Festival closes on Saturday night. Heard great things about Still Current at the Abbey. Or if you want a bit of fun, check out Ponies Don't Play Football.
The RHA's annual exhibition is on, if you're up for some visual art.