Back to Hill Street
A new Irish documentary charts the roots of skate culture in Dublin.
Hill Street is a new documentary that goes back to skateboarding in 80s Dublin and examines how the sport, scene and culture got a foothold here.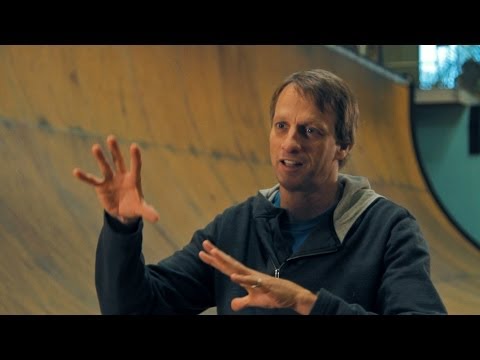 You can also watch the first three minutes of the doc over on the Guardian.
Hill Street hits Irish cinemas on May 23rd, and reading about the doc got me thinking about my favourite skating documentaries. Here's a Top Five that comes to mind.
5. Bones Brigade: An Autobiography (2012)
This Stacy Peralta doc is an interview heavy examination of the team that skated underneath the Powell Peralta brand, who would become not just successors of the Z-Boys but stepped things up a whole other level, becoming the top professionals of skating and massive brands themselves.
4. Rising Son: The Legend of Skateboarder Christian Hosoi (2006)
A really good portrait of one of the superstars of aerial skating whose rivalry with Tony Hawk coloured a fair chunk of his career. His rock and roll lifestyle ended up being a cautionary tale descending into drug addiction and ultimately born again Christianity.
3. Skateboard Kings (1978)
Amazing BBC doc on the South California skateboarding scene in the 70s as part of the documentary series The World About Us. It brilliantly captures a moment in time during the height of the Dogtown scene and the almost anthropological commentary is perfectly pitched.

2. Dragonslayer (2011)
This downbeat suburban tale of Josh 'Screech' Sandoval sits stylistically somewhere between Larry Clark (whose own Kids, Ken Park and Wassup Rockers trades heavily on skate culture) and Sofia Coppola. Contemplative and circular in its narrative, it follows Screech and his girlfriend from skatepark to skatepark, city to city, party to party, where his rowdy and chaotic skating style – reminiscent of Jay Adams – is at odds with an almost limbo feel, of low expectations, unrealised dreams and just getting by.
1. Dogtown and the Z-Boys (2001)
Not just a great skating doc, but a fantastic documentary that explores the origins and success of the Zephyr Competition Team whose style formed the basis for contemporary skateboarding. Not only is it a great starting point for understanding aerial skateboarding, but it perfectly bridges the gaps between surfing and skating as well as offering an insightful portrait of Santa Monica and Venice in the 1970s.
Honourable mentions:
The Motivation (2013)
I can't stand Dyrdek's reality show, but this doc which charts the preparations of eight skaters before the Street League Skateboarding championship is worth a look given the skaters involved; Sheckler, Chris Cole, Chaz Ortiz, Paul Rodriguez, Sean Malto, Eric Koston, Steve Berra, Nyjah Huston and more. It's really more in the vein of the X Games doc more than a strong narrative, and the competition is where the action is. You can watch it on Netflix.
Freeling is an aesthetically beautiful, meditative doc about the feeling of skateboarding. A bit emo, but a cool watch if you're just looking to chill out.