Trailblaze
We Need To Talk About Ireland
*UPDATE* you can now watch this here.
For three years, Trailblaze has been having "bottom up" conversations about the state of the nation, society, the past, the future, law, fairness and life. The thought-provoking events, featuring snapshot talks by everyone from politicians to musicians have travelled the country, culminating last year in their most ambitious project yet, Rites of Passage at the Dublin Fringe Festival – 12 and a half hours of trailblazing.
Now, they're turning things up a LARGE notch. On St Patrick's Night, a special filmed Trailblaze event titled 'We Need To Talk About Ireland' will be broadcast live on the RTE Player and on the Washington Post. "It's a creative exploration of all the parts of us," says one of the organisers, Kathy Scott, "We are looking at our values, perspectives and meaning making as individuals, communities and as a nation. We are now at a post posttraumatic stage in our story of Ireland. We are out of the crash, have absorbed the shock and what happens next? How do we integrate all of it and start over together? Is this a repetitive cycle or a turning point?"
Here's a sneak peak at what the evening in the Mansion House will hold: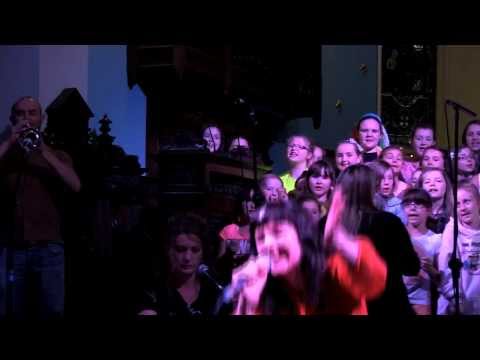 250 people will come together for this event; "musicians, poets, filmmakers, farmers, monks, Djs, writers, activists, comedians, DIYers, artists, critical thinkers, agitators, visionaries, pioneers, dreamers, gospel singers and 130 kids". It's a brave step for RTE to be creating this digital-only content as their flagship digital-y vibe on St. Patrick's Day, and it's heartening to see something so smart take centre stage with the broadcaster.
Guests include Colm O'Gorman, Daithi, Martin Hayes, Eleanor Tiernan, Manchán Mangan, Dylan Haskins, Grace Dyas, Noeline Kavanagh, Nina Hynes, Ruairí McKiernan, Nuala Ní Dhomhnail and loads more.
Trailblaze has managed to kickstart conversations, give a platform to diverse voices, serve brain food, entertain, enlighten, bring people together, but also fly very gracefully under the radar. So far. Now the spotlight will be shining right on it. It should be an invigorating conversation.