The Great Beauty
James Vincent McMorrow 2.0 is here.
At the National Concert Hall last week, James Vincent McMorrow stepped on to the stage a different animal. Over three nights, he teased out the songs from his new album with remarkable sophistication and beauty. 'Post Tropical' is not so much a leap forward, as one sideways and above, shedding what became an ill-fitting beardy-plaid-folk-dude with a guitar perception and stepping into a territory that ascends what has gone previously.
There is a coherence to everything surrounding the record. Aoife McArdle's videos create a narrative that in itself is a standalone piece of art. The album artwork by Emma Doyle adds a layer of playfulness and colour. The stage design for this tour – lit up pyramids and projections on a circle that oversees the stage like a moon – is beautiful and fitting. And then there's the music. Now, McMorrow is behind keys as well as guitar, carefully extracting notes and sounds and riffs with his three band members with beautiful precision. Of course, there's his voice. I saw a comment on the Soundcloud track of 'Cavalier' which said something like "now you're just showing off". McMorrow's voice is simply incredible. It soars emphatically to heights that seem impossible, yet are scaled with the grace of a bird gliding on jets of cliffside air.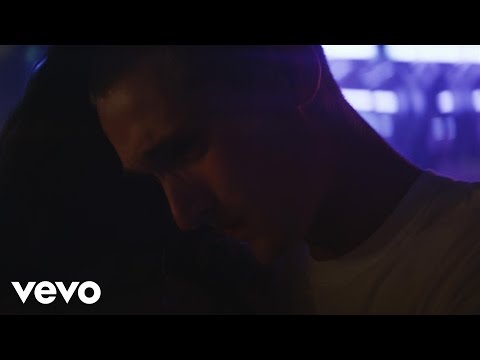 Kevin Courtney gave the gig five stars. And although rating live music with marks out of ten or stars is a kind of rudimentary exercise, the emphatic endorsement of such a performance is well deserved and indeed well earned.
I've happened to talk to McMorrow a good bit about the recording of 'Post Tropical', and the overriding sentiment is that he wanted to make the most beautiful thing he could. When musicians talk about beauty, I always think of the sentiment in Laura Veirs' 'Rapture': "Love of color, sound and words / Is it a blessing or a curse?" For McMorrow, the attention to detail, pedantry, precision and perfectionism he sourced within himself to piece together 'Post Tropical' is most certainly a blessing.
McMorrow is by his own admission a studio nerd who listens almost exclusively to hip-hop. He is not the sort of songwriter who sits in a teepee with a Tibetan singing bowl, nor one who spends long nights in Whelan's downing pints. He's not a loud mouth. He has the demeanour of someone confident in his ability, without the swagger. This record and the live performances will change perceptions, challenge ideas, and most of all bring beautiful things to ears and eyes. Even though many songs on his debut record are also beautiful – 'We Don't Eat' and 'If I Had A Boat' especially – they almost feel embryonic compared to the artistry he is now articulating. That's no slight on that debut record, it's just indicative of what 'Post Tropical' and its trimmings are: a great beauty.
(photo by Sarah Francis)