Music documentaries at Sundance
What music docs are causing a fuss in Utah?
I love reading all the coverage from Sundance, especially the documentaries that take off there, and even more so the music documentaries, because along with my buddy Cillian, we run the music documentary festival OneTwoOneTwo.
So which music films are causing a buzz this year at Sundance?
20,000 Days On Earth
An upcoming documentary on Nick Cave by Iain Forsyth and Jane Pollard explores Cave's creative process through "staged scenarios" (one of which includes his old buddy Kylie Minogue.) Iain and Jane are artists and filmmakers with a special interest in music (one of their films showed Plan B on screen for the first time) and cultural reconstructions. You might remember them from A Rock 'N' Roll Suicide, the film that recreated Bowie's Ziggy Stardust's final performance. Rolling Stone has a Q&A with Cave about it the new doc here.
My Prairie Home
Rae Spoon is a transgender Canadian singer, and this documentary-musical explores Spoons life and music. HuffPo has a clip.
Under The Electric Sky
EDM time, bitches. This doc (from the directors of Katy Perry: Part Of Me) takes off its shirt and pulls on some neon bands to take a look at Electric Daisy Carnival, the commercial dance beast that has become America's biggest festival. IndieWire gives it a B.
Finding Fela
The Fela Kuti doc is finally here. The fine documentary-maker Alex Gibney who is really knocking them out at the moment (We Steal Secrets, The Armstrong Lie, Mea Maxima Culpa) has the task of trying to tie together all the elements of Kuti's complex life here. The Salt Lake Tribune, reviews it here.
Lambert & Stamp
This sounds like a great one, focussing on the managers behind The Who to construct a dark picture of the band, the culture, London, and 'Tommy'. Variety bigs it up.
Alive Inside
Not focussed on any one star, band or movement, Alive Inside examines how music can help Alzheimer's and dementia patients. The Telegraph has a piece on it here.
This May Be The Last Time
For music history fans this doc looks at the importance of the Native American ceremonial music of the Creek Nation.
In non-doc music film news:
This is a good summation of the non-doc music-related features showing at Sundance, including Stuart Murdoch's (Belle & Sebastian) feature debut.
Memphis features Willis Earl Beal.
Lauren Hill narrates Concerning Violence.
No No: A Documentary looks great, and even better that Ad-Rock has done the score.
Return To Homs, looks fascinating: the story of a Syrian footballer-turned-protest singer and revolutionary fighter.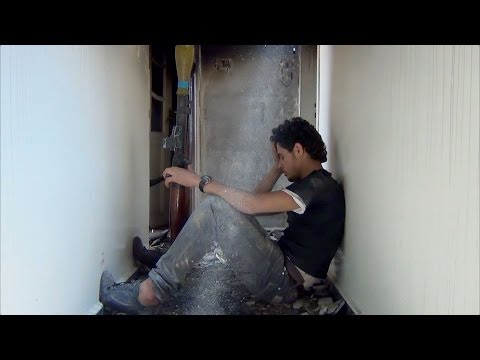 Of course, there's Frank, which turns Frank Sidebottom's life on its head. Donald Clarke has a good run down of the rave reviews here.
There's also Whiplash, about a drummer, and Anne Hathaway stars in the Brooklyn-based Once-a-like One Song, which the Guardian gives two stars.