PopLives #62: James Wolf
Every week this Q&A finds out what interesting people in music, film, fashion, theatre, literature, performance, tech stuff, and whatever else are consuming.
Dublin-born London-dwelling James Wolf, formerly known as Bitches With Wolves, is a club promoter and pop musician, about to release his new single, 'Heart And Soul' which is accompanied this beautiful D/R/U/G/S remix.
What are you reading?
I just finished reading the Dowager Empress Cixi by Jung Chan, which was an incredible read. She rightly schemed her way onto the throne, ruling for decades, had a love affair with a eunich, drank human milk and had her heir poisoned on her deathbed. What a woman! If you haven't read it, you definitely should.
Last film you saw and your verdict?
The last film I saw was The Wolf of Wall Street, which I found wildly entertaining. That said, I found it a bit all over the place and nowhere near Best Picture standards. Maybe that's because I'd just seen 12 Years A Slave two nights before, which was about as visceral a cinema experience as you can get.
Last gig/concert you went to and your verdict?
Does a DJ set count? I went to see the Magician play at XOYO just before Christmas, which was incredible. I am a monster fan of his and could happily live in a carboard box as long as I had his songs to dance to.
Last stage production you saw and your verdict?
I saw A Drowned Man, sister show of New York's Sleep No More recently. It an immersive theatre experience set inside and outside a film studio in the 1950s. You spend three hours wandering around this gigantic world, voyeuristically watching various narratives unfold, mainly through contemporary dance. Each experience is different and I found myself undressing a drag queen and watching a voodoo ceremony. A. Must.
Last gallery / museum / exhibition you visited and your verdict?
I went to the Katie Eary menswear show a couple of weeks back. That works as an exhibition right? She's an awesome mix of 90's Versace and street wear and I often find myself decked in her wears on stage. Deadly gear.
You have a golden ticket to Easons, what magazine is first on your list?
VIP Magazine. It is the CRAIC. I used to buy it in the airport all the time, but had to stop, because I was too scarlet in case people thought I was reading it for anything other than the absolute gas.
What are your most clicked bookmarks?
Popjustice.com, thejournal.ie, thegaurdian.com/music, buzzfeed,com
Do you have a favourite podcast or radio programme?
Whenever I'm home it has to be Louise McSharry on 2fm. She's got a fantastic sense of humour. I wake up to Nick Grimshaw on BBC Radio 1. He's quite divisive, but I love him and his dry Northern sense of humour, which is close to ours.
When you fall into a YouTube hole what's the general subject matter of the videos you're watching?
The women of Dublin Wives. Can we please have a moment for this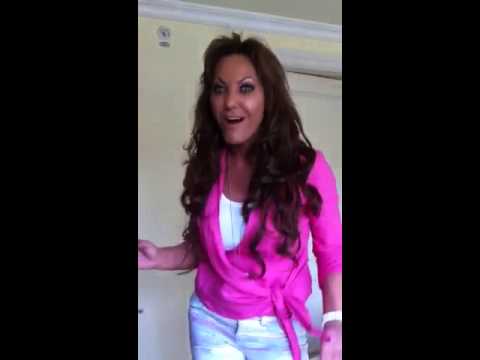 I'm also completely obsessed with this right now

Cool!
What song should we listen to right now?
'Inside Fifteen' by Black Van & Oliver, is an incredible piece of music. A mashup, it does that rare thing of being infinitely better than the two originals. Listen with headphones and I bet you'll be fist pumping when the chorus kicks in. Magic.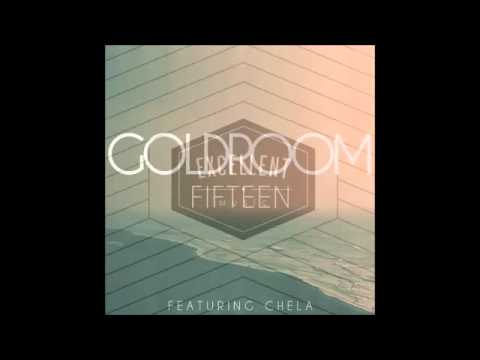 Which boxset/TV series do you have on the go at the moment?
Breaking Bad. I am such a cliché
Which app do you use the most?
I love Whatsapp for the gas chats with my mates. The stuff that get's sent around is outrageous. Without going into too much detail, there may be an eel involved.
Do you play video games or mobile platform games, and if so, what's your favourite at the moment?
I wish. I used to be a total gaming nerd, obsessed with the trials of Link in his pursuit to protect Zelda. I haven't played in years though because they take up too much time and I've got people to do and things to see.
What is your favourite club night of all time?
Boombox. I first arrived in London right as the regeneration of the Club Kid scene was taking off and don't think I missed a single night. It was an amazing place, and surprisingly unpretentious considering the crowd. I used to head down every Sunday with wearing little else other than a fur coat, bonnet and sequin undies. I've even got the golden ticket for the last ever Boombox framed in my room. Best place ever.
If you could transport one international cultural outlet (gallery, theatre, venue, etc) to your home town, what would it be and why?
I find it hard to say anything negative about Dublin, as it's really found itself again after the grim excesses of the Tiger and its aftermath. However, I do think that there is a serious lack of clubbing options in the city and the licensing hours are archaic. People need to be able to let off steam and dance.
Previously on PopLives: Sinead Gleeson, Olwen Fouéré, Le Galaxie, Cian O'Brien, Cian Ó Ciobhain, Katie Holly, Elaine Mai, Aisling Farinella, Brendan Canty, Melanie Morris, Taylor Mac, Temper-Mental MissElayenous, Fez Fa'anana, Chris Judge, Xnthony, David Mullane, Jo Mangan, Derek O'Connor, Beardyman, Lynnette Moran, Rob Delaney, Julie Chance,  Conor O'Brien, Nial Conlan, Wallis Bird, Adrian Crowley, Tegan Quin, Ellie Macnamara, Steve Ryan, Mumblin Deaf Ro, Rick O'Shea, Grace Dyas, Mark O'Halloran, Amy Conroy, Louise McSharry, Maeve Higgins, Ray Yeates, Nialler9, Jeanie Finlay, Kevin Barry, Brigie De Courcy, John Scott, Willie White, Niall Muckian, Phil Boyle, Angela Dorgan, Roise Goan, Joshua Gordon, Mick Minogue, Eilis Boyle, Annie Mac, Ben Frow, Michael McDermott, Sinead O'Connor,  Shane Langan, Kathy Scott, Eoghan Kidney, Michael Roe, and Phillip McMahon.