PopLives #60: Olwen Fouéré
Every week this Q&A finds out what interesting people in music, film, fashion, theatre, literature, performance, tech stuff, and whatever else are consuming.
As an award-winning actor, writer and theatre artist, Olwen Fouéré is one of the finest and most compelling living Irish actors. (Photo by Anthony Woods)
What are you reading?
When I am not reading the playscript of A Tender Thing, or Finnegans Wake and anything related to it, I am reading Death at Intervals by José Saramago.
Last film you saw and your verdict?
La Grande Bellezza (The Great Beauty) by Paolo Sorrentino, a film of great beauty with cinematography by Luca Bigazzi and an extraordinary cast led by the brilliant actor Tony Servillo.
Last gig/concert you went to and your verdict?
Its been too long. Probably a five hour long charity gig I went to in St Ann's Warehouse, New York, where the line-up included Lou Reed, Laurie Anderson and a wild glam-punk band called The Voluptuous Horror of Karen Black who performed naked and painted.
Last stage production you saw and your verdict?
Two impressive theatre productions by emerging artists: Bold Girls performed by four students who will graduate from The Lir next year (who were directed by Selina Cartmell) and Way to Heaven directed by Rosemary McKenna from RoughMagic SEEDS.
Last gallery / museum / exhibition you visited and your verdict?
The Venice Biennale. Overwhelming but enormously enriching. Very proud to be part of Aurélien Froment's film Camillo's Idea in the Arsenale and to see Richard Mosse's powerful 'The Enclave' in the Irish Pavilion.
You have a golden ticket to Easons, what magazine is first on your list?
The Dublin Review
What are your most clicked bookmarks?
finwake.com.
Do you have a favourite podcast or radio programme?
The Blue of the Night, Reels to Ragas, and the The John Kelly Ensemble, all on Lyric FM.
When you fall into a YouTube hole what's the general subject matter of the videos you're watching?
Muezzin calls and excerpts of footage impossible-to-find-elsewhere.
What song should we listen to right now?
That's a difficult question. Since Mandela's death I keep playing 'Jammu Africa' by the Senegalese singer Ismaël Lô.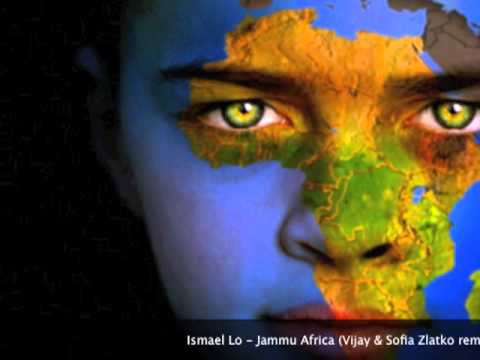 Which boxset/TVseries do you have on the go at the moment?
I've just finished Breaking Bad, the first series I've ever watched from beginning to end. It was worth it. I will wait a while before embarking on another.
Which app do you use the most?
Maps
Do you play video games or mobile platform games, and if so, what's your favourite at the moment?
No
What is your favourite club night of all time?
Hmm…an imaginary club hosted by actor/comedian Owen Roe. Admission may be revealed when you see A Tender Thing.
If you could transport one international cultural outlet to your home town, what would it be and why?
I wouldn't. Home is a windswept peninsula on the Atlantic coast, at its most beautiful when it is empty.
And finally, if you check out one thing on stage this month make it…
Silent written and performed by the amazing Pat Kinevane.
Olwen Fouéré stars alongside Owen Roe in A Tender Thing, coming to the Project Arts Centre in Temple Bar in Dublin in January. Tickets can be purchased here.
Previously on PopLives: Le Galaxie, Cian O'Brien, Cian Ó Ciobhain, Katie Holly, Elaine Mai, Aisling Farinella, Brendan Canty, Melanie Morris, Taylor Mac, Temper-Mental MissElayenous, Fez Fa'anana, Chris Judge, Xnthony, David Mullane, Jo Mangan, Derek O'Connor, Beardyman, Lynnette Moran, Rob Delaney, Julie Chance,  Conor O'Brien, Nial Conlan, Wallis Bird, Adrian Crowley, Tegan Quin, Ellie Macnamara, Steve Ryan, Mumblin Deaf Ro, Rick O'Shea, Grace Dyas, Mark O'Halloran, Amy Conroy, Louise McSharry, Maeve Higgins, Ray Yeates, Nialler9, Jeanie Finlay, Kevin Barry, Brigie De Courcy, John Scott, Willie White, Niall Muckian, Phil Boyle, Angela Dorgan, Roise Goan, Joshua Gordon, Mick Minogue, Eilis Boyle, Annie Mac, Ben Frow, Michael McDermott, Sinead O'Connor,  Shane Langan, Kathy Scott, Eoghan Kidney, Michael Roe, and Phillip McMahon.