Daily Digest
A film 'n' music-themed bunch of things for you to read, watch and listen to.
Lengthy interview with Steve McQueen on 12 Years A Slave from New York Magazine. I saw it this afternoon at an IFTA screening, and it's good, although I think I was expecting a huge sweeping epic and so felt a little underwhelmed. I'm also bored with seeing rape on screen as a mechanic to express 'horror' or 'pain' or 'suffering'. It's cheap. There's a lot of cliché in 12 Years A Slave, but it will still probably sweep the Oscars.
Anchorman 2: When marketing works against a movie. I loved the first Anchorman movie, but it's impossible not to be sick of the marketing of its sequel. They're working the cast so hard (regional trailer stings and clips, flying around to tonnes of places to launch premiers, countless interviews and magazine covers, endless product endorsements and piggybacking), that you'd have to wonder why. Sure, the first Anchorman was a slow burner, going from a modest box office success to a huge cult favourite to into the mainstream, endlessly quoted and adored. It's also interesting to see that there's plenty of coverage and chatter about the premiere last night, but no word on whether the movie is actually any good. Anchorman 2′s promotion reminds me of the juggernaut that lurches into action every time a U2 record is released. Sometimes you should just let the art and entertainment speak for itself – that is, if it's up to the task, of course.
John Grant at Other Voices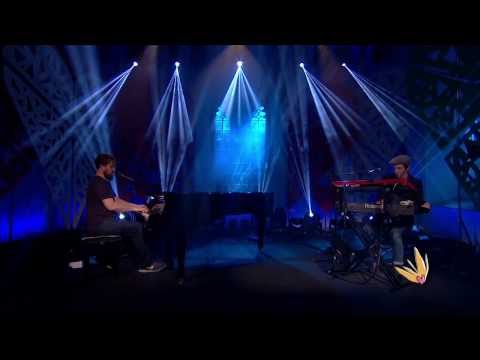 Here's an interesting interview with Gawker's 'king of viral' in the Wall Street Journal. There's something kind of off-putting about how he does his job though, but I guess that's because I don't really like hit-baiting stuff, but as we all know, it's a big part of media now.
Al O'Connell aka Alalal has bagged himself a Grammy nomination thanks to Bruno Mars' 'Locked Out Of Heaven'. Full list is here.
Two Irish films will have their world premieres at Sundance; Frank by Lenny Abrahamson, and Calvary, John McDonagh's new one. Both feature Domhnall Gleeson who's obviously going to be having a big year in 2014.
Interesting interview with St. Vincent.
Lars Von Trier is sailing close to BeyondParodyLand with the poster (scroll to the bottom) and stills from his upcoming new film, Nymphomaniac. *eyeroll*
Scorsese says he's going to make a couple more films and then that's it.
Noisey tries to make sense of the hipster glorification of R Kelly, and then kind of just decides it's ok to listen to his music. I don't get the R Kelly ironic/not ironic love in that's been rumbling for nearly a decade now. He fosters a totally creepy image and objectifies women at every turn. Eww.