PopLives #58: Cian O'Brien
Every week this Q&A finds out what interesting people in music, film, fashion, theatre, literature, performance, tech stuff, and whatever else are consuming.
Cian O'Brien is the artistic director of the Project Arts Centre in Dublin.
What are you reading?
At the moment I am alternating between The Dictator's Learning Curve: Inside the Global Battle for Democracy by William J Dobson and the third in the Game of Thrones series (A Storm of Swords). One seems to compliment the other quite nicely!
Last film you saw and your verdict?
Valentine Road, as part of the GAZE Film Festival, has really stayed in my mind. The film was a documentary about a school shooting in California; it was a beautifully crafted film about a really horrific crime but there was an air of hope about the film which was very moving.
Last gig/concert you went to and your verdict?
Sigur Rós at the O2 – my first time seeing them live after many years of listening. The combination of music and visuals was a wonderful spectacle. Art on a stadium scale!
Last stage production you saw and your verdict?
Last Week at Project Arts Centre we presented UK contemporary theatre company Forced Entertainment's production of 'Tomorrow's Parties.' They are a company whose work I have been a fan of for many years and was thrilled to be able to bring them back to Project. The show explores ideas and clichés of hope; imagining what the future might be like. I love their performance style; the show was cheeky and dreamy.
Last gallery / museum / exhibition you visited and your verdict?
Besides our own gallery here at Project; I went to the Futures 2013 exhibition at the RHA. The exhibition features work by young artists whose work is beginning to make waves on the scene here. I liked how many of the works played with ideas of display and form and was especially taken with Eleanor Duffin's work.
You have a golden ticket to Easons, what magazine is first on your list?
Vanity Fair. Always. It's my favourite magazine – my first stop is always the Proust Questionnaire on the back page.
What are your most clicked bookmarks?
Irishtimes.com, Broadsheet.ie and jaunted.com which is a great travel blog
Do you have a favourite podcast or radio programme?
I listen to Morning Ireland every morning (even though it can be slightly depressing at times!). I also love the This American Life podcast.
When you fall into a YouTube hole what's the general subject matter of the videos you're watching?
Musicals. Always musicals. They are my guilty secret. Many's the hour spent down the rabbit hole watching Stephen Sondheim tribute concerts
What song should we listen to right now?
I can't stop listening to 'The Mother We Share' by Chvrches.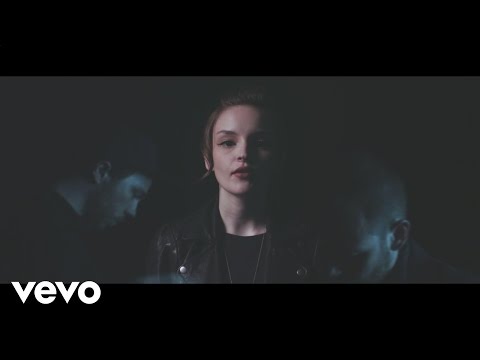 Which boxset/TV series do you have on the go at the moment?
I am watching the third series of Borgen and loving it – I think the lead actor is incredible and love how she has developed the character. To switch off I am also watching Scandal – which is has the perfect combination of political intrigue and trashiness!
Which app do you use the most?
I am currently addicted to SnapChat. My series of doorknobs of Dublin is fast becoming legend…
Do you play video games or mobile platform games, and if so, what's your favourite at the moment?
I'm definitely not a huge video game fan but do find myself falling into the Candy Crush trap at times. I'm currently on level 89. It's equally annoying and addictive.
What is your favourite club night of all time?
I'm not really a club person so I wouldn't even know where to start.
If you could transport one international cultural outlet to your home town, what would it be and why?
The HAU in Berlin; An extraordinary mix of contemporary performance and visual art in a series of brilliant buildings. It also has one of the nicest theatre bars in the world.
And finally, if you check out one thing on stage this month make it…
I am really excited about THEATREclub's new production HISTORY which is a public art commission from Dublin City Council about St Michael's Estate in Inchicore. This will be the culmination of three years' work on an extraordinary area of Dublin that many people don't know about. Project Arts Centre, December 18-22.
Previously on PopLives: Cian Ó Ciobhain, Katie Holly, Elaine Mai, Aisling Farinella, Brendan Canty, Melanie Morris, Taylor Mac, Temper-Mental MissElayenous, Fez Fa'anana, Chris Judge, Xnthony, David Mullane, Jo Mangan, Derek O'Connor, Beardyman, Lynnette Moran, Rob Delaney, Julie Chance,  Conor O'Brien, Nial Conlan, Wallis Bird, Adrian Crowley, Tegan Quin, Ellie Macnamara, Steve Ryan, Mumblin Deaf Ro, Rick O'Shea, Grace Dyas, Mark O'Halloran, Amy Conroy, Louise McSharry, Maeve Higgins, Ray Yeates, Nialler9, Jeanie Finlay, Kevin Barry, Brigie De Courcy, John Scott, Willie White, Niall Muckian, Phil Boyle, Angela Dorgan, Roise Goan, Joshua Gordon, Mick Minogue, Eilis Boyle, Annie Mac, Ben Frow, Michael McDermott, Sinead O'Connor,  Shane Langan, Kathy Scott, Eoghan Kidney, Michael Roe, and Phillip McMahon.