PopLives #56: Katie Holly
Every week this Q&A finds out what interesting people in music, film, fashion, theatre, literature, performance, tech stuff, and whatever else are consuming.
Katie Holly is Managing Director of Blinder Films. She has been a producer and executive producer on some of the most interesting contemporary film and TV to come out of Ireland recently; One Hundred Mornings, Citadel, The Savage Eye, Irish Pictorial Weekly, Jump, The Pervert's Guide To Ideology and more.
What are you reading?
Am about to dive into The Goldfinch by Donna Tartt which I had on pre-order for ages – really looking forward to it, having heard great things so hope it doesn't disappoint. I'm also a sucker for film books: history, memoirs, books about craft – just finished Sleepless In Hollywood by Lynda Obst which is an interesting analysis of factors behind the rise of 'sequel-itis' and definitely recommended for those interested in the changes going on in the industry.
Last film you saw and your verdict?
I just saw Nicole Holofcener's Enough Said, which I completely loved, beautifully observed, funny and romantic and with pitch perfect performances. The kind of film that's probably getting harder and harder to make so I hope it performs. Am also making my way through European Film Academy screeners and so far really taken with Sorrentino's The Great Beauty, as well as Broken Circle Breakdown which is devastating and chock-full of amazing songs.
Last gig/concert you went to and your verdict?
Chic tearing the roof off the Radisson in Galway, but recent highlight was Fleetwood Mac, went with a bunch of friends on my birthday and we were so close to the stage.  They sounded amazing.  It was emotional.
Last stage production you saw and your verdict?
I saw Desire Under The Elms by Corn Exchange at Theatre Festival and thought it was terrific, haunting, powerful and totally gripping. The cast were ace and Peter Coonan was literally unrecognisable: didn't know it was him until I asked someone who the actor was after the show – and I'm a massive Love/Hate fan!
Last gallery / museum / exhibition you visited and your verdict?
Art is the one thing I wish I got to more but rarely seem to make it unless I'm on holidays. I really loved some pieces in the Alice Maher IMMA Show at NCH, also found the Kubrick exhibition at LACMA earlier this year completely fascinating: his vision, research and attention to detail was remarkable, and there were some intriguing
items on display, including the Irish censors letter demanding a rake of cuts to A Clockwork Orange.
You have a golden ticket to Easons, what magazine is first on your list?
The New Yorker first and last. Terrific writing and always greatly varied and meticulously researched.
What are your most clicked bookmarks?
Screen, Variety, imdb, Twitter, Facebook, the Irish Times.
Do you have a favourite podcast or radio programme aside from your own?
Consistently This American Life, though I also dip into a lot of different podcasts: Radiolab, doconone, Desert Island Discs, Nerdist, The Business, The Moth, You Made it Weird – I'm lucky to be close enough to walk to work every day so it's great listening time.
When you fall into a YouTube hole what's the general subject matter of the videos you're watching?
Usually music or comedy sketches – when I've heard or seen someone I love I go there to see more. Also old interviews or performances with comedians, directors, musicians etc. I love funny viral clips too but rely on friends/links to put them under my nose..
What song should we listen to right now?
As I've been on a Fleetwood Mac kick since my birthday: 'Go your Own Way'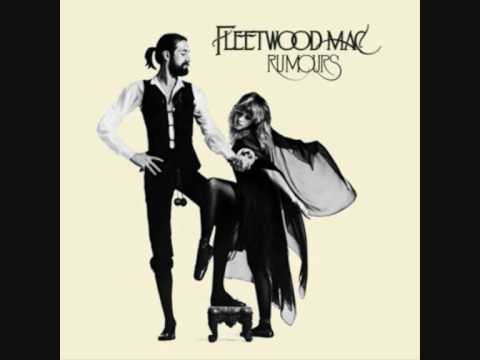 Which boxset/TV series do you have on the go at the moment?
Unusually none right now. I'm a total binge viewer and fell down a Breaking Bad hole going from zero to finale since late summer so trying to make up for movie-watching neglect right now and enjoying it enormously. Please hurry up though new series of Girls and Orange Is The New Black.
Which app do you use the most?
I love Shazam as much like my youtube discovery powers I tend to come to music late. Shazam and my housemate Michael keep me current, relatively speaking.
Do you play video games or mobile platform games, and if so, what's your favourite at the moment?
I used to be expert level Super Mario and could lose hours to Tetris and Solitaire but haven't really played video games in years, which is good as I have ample other methods of time suckage already. The only game I have on my phone at the moment is a Dora one for my goddaughter Lila.
What is your favourite club night of all time?
I used to love Sundays at Switch, great music, amazing crowd & the boldness of being out dancing on a Sunday. Also The End up in San Francisco holds a special place in my heart: was a brilliant summer with an amazing bunch of friends – still remember so clearly the feeling of walking in one night to the sound of 'Push It' playing LOUD. Nowadays though I do it far less Mother and Together Disco great places for a good old dance.
If you could transport one international cultural outlet to your home town, what would it be and why?
I love the Tate Modern and could spend hours there but if it were here I'd probably miserably fail to visit it at all so instead can I take a portion of the Southbank and relocate both The National Theatre and the BFI to somewhere along the Quays, please?
And finally, if you check out one filmmaker this week make it…
Nicole Holofcener (if Enough Said is still on release). And on VOD my shameless plug is Sophie Fiennes – her feature documentary The Pervert's Guide to Ideology (which I produced) is a fascinating ride with Slavoj Zizek and is now available on iTunes.
Previously on PopLives: Elaine Mai, Aisling Farinella, Brendan Canty, Melanie Morris, Taylor Mac, Temper-Mental MissElayenous, Fez Fa'anana, Chris Judge, Xnthony, David Mullane, Jo Mangan, Derek O'Connor, Beardyman, Lynnette Moran, Rob Delaney, Julie Chance,  Conor O'Brien, Nial Conlan, Wallis Bird, Adrian Crowley, Tegan Quin, Ellie Macnamara, Steve Ryan, Mumblin Deaf Ro, Rick O'Shea, Grace Dyas, Mark O'Halloran, Amy Conroy, Louise McSharry, Maeve Higgins, Ray Yeates, Nialler9, Jeanie Finlay, Kevin Barry, Brigie De Courcy, John Scott, Willie White, Niall Muckian, Phil Boyle, Angela Dorgan, Roise Goan, Joshua Gordon, Mick Minogue, Eilis Boyle, Annie Mac, Ben Frow, Michael McDermott, Sinead O'Connor,  Shane Langan, Kathy Scott, Eoghan Kidney, Michael Roe, and Phillip McMahon.