PopLives #55: Elaine Mai
Every week this Q&A finds out what interesting people in music, film, fashion, theatre, literature, performance, tech stuff, and whatever else are consuming.
Elaine Mai is a singer, songwriter and musician who blends guitar, vocals, loops, and electronic elements to make very nice noises. You can listen to 'Dots' here.
What are you reading?
I just finished Snow Falling On Cedars by David Guterson. I'm not much of a reader, I prefer audiobooks, but I robbed this from my girlfriend on holidays and loved it.
Last film you saw and your verdict?
Blue Jasmine loved it. It was quite depressing, but so well written and Cate Blanchett steals the show. I would highly recommend it.
Last gig/concert you went to and your verdict?
The Hard Working Class Heroes festival in Dublin. It's one of the best festivals in the country in my opinion, and I was also delighted to be part of it. I wish I'd been around for more of it this year, but I could only make the first night. That night alone was jam packed with so many great acts.
Last stage production you saw and your verdict?
A Streetcar Named Desire in the Gate. I had never seen it before and didn't know the story but I really enjoyed it. It was interesting to see Blue Jasmine afterwards as I'm pretty sure Woody Allen draws his inspiration from it. Blanche DuBois broke my heart a bit.
Last gallery / museum / exhibition you visited and your verdict?
I went to see the 'Illusion' exhibition in the Science Gallery. So many deadly things that I could not for the life of me figure out and not for lack of trying! I Loved it.
You have a golden ticket to Easons, what magazine is first on your list?
Easy… Empire. I read it cover to cover. I make a list, then watch all the trailers, then check the ratings on Rotten Tomatoes… then realise I'm a loser.
What are your most clicked bookmarks?
Buzzfeed, seriously too much Buzzfeed. Also whatshouldwecallme.tumblr.com is great for a laugh.
Do you have a favourite podcast or radio programme aside from your own?
I love a bit of the Chris Evans breakfast show in the morning and Phantom is my default radio station.
When you fall into a YouTube hole what's the general subject matter of the videos you're watching?
It's one of either two things… Ableton production videos or cat videos. More specifically Scottish folds Munchkin kittens. Yup, gimme. Look up 'Cotton the Kitten' on YouTube and thank me later.
What song should we listen to right now?
If you've not heard it already, listen to Hozier 'Take Me To Church'. The video is fantastic, one of the best videos to come out of Ireland in years. The song itself is just gorgeous. I actually played the same night as Hozier for HWCH this year, and you could hear a pin drop during that song.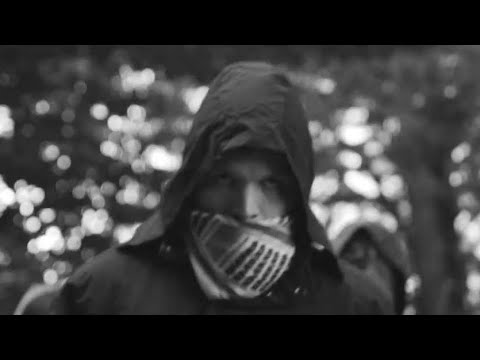 Which boxset/TV series do you have on the go at the moment?
I'm back watching Louis Theroux again for the millionth time. I just watched the one about gambling in Las Vegas. So good.
Which app do you use the most?
Spotify. I love it and hate it in equal measure.
Do you play video games or mobile platform games, and if so, what's your favourite at the moment?
I really try not to let myself play games like that at all if possible. I lost days before playing Grand Theft Auto and vowed never to do that again. Although I did get really addicted to Temple Run for a while. I refuse to download Candy Crush. It wouldn't end well.
What is your favourite club night of all time?
I really really love Mother. I don't get to go as often as I'd like but it's always great. Going to it at Body and Soul this year was one of the highlights of my Summer. A randomer poured glitter all over my head which I swear I'm still washing out.
If you could transport one international cultural outlet to your home town, what would it be and why?
I'd take the Light House Cinema home. A cinema was the one thing I really missed not having in my town growing up. It's a half an hour drive to the nearest cinema. It was a rarity. A treat or a rowdy teenage bus journey every time.
And finally, if you check out one musician this week make it…
Liza Flume. Great voice, beautiful songs.
Previously on PopLives: Aisling Farinella, Brendan Canty, Melanie Morris, Taylor Mac, Temper-Mental MissElayenous, Fez Fa'anana, Chris Judge, Xnthony, David Mullane, Jo Mangan, Derek O'Connor, Beardyman, Lynnette Moran, Rob Delaney, Julie Chance,  Conor O'Brien, Nial Conlan, Wallis Bird, Adrian Crowley, Tegan Quin, Ellie Macnamara, Steve Ryan, Mumblin Deaf Ro, Rick O'Shea, Grace Dyas, Mark O'Halloran, Amy Conroy, Louise McSharry, Maeve Higgins, Ray Yeates, Nialler9, Jeanie Finlay, Kevin Barry, Brigie De Courcy, John Scott, Willie White, Niall Muckian, Phil Boyle, Angela Dorgan, Roise Goan, Joshua Gordon, Mick Minogue, Eilis Boyle, Annie Mac, Ben Frow, Michael McDermott, Sinead O'Connor,  Shane Langan, Kathy Scott, Eoghan Kidney, Michael Roe, and Phillip McMahon.