Kodaline are gigantic
And you're not.
Last summer, the buzz around Kodaline was building. I dismissed it initially, because I'm an idiot. Another Snow Patrol-y band, I thought. No great shakes. I'm just gonna sit here and revisit Boxcutter's (early) material. At Electric Picnic in 2012, Kodaline played an afternoon slot at Body & Soul. I missed it, although I did make The Strypes slot on the same stage that year which was noisy and kind of terrible. If I was to have a dig at an Irish band, it would be at the musical output of The Strypes, which is novelty and not to my taste, but hugely popular because of their youth. Let's face it, if The Strypes were a load of 30-somethings in paisley shirts, no one would give a monkeys, but they're working hard and getting places so fair play in all fairness God bless fly the flag pull on the jersey go on ya good thing, etc.
Looking through my inbox recently, I came across an email thread between myself and Aoife Kelly from Sony who has steered Kodaline for that label from the get go. The email thread initially had something to do with Kelly Clarkson. "Fancy coming along to Kodaline Thursday night?" Aoife wrote, in reference to their October 4th gig at the Sugar Club. I ended up being tied up and didn't go, but Kodaline were already on track to being the Next Big Thing. Their next notable Irish show was at the Button Factory on December 2nd, and in the meantime, 'All I Want' soundtracked the trailer to the new season of Grey's Anatomy, which has an OC-like track record for picking up hits. At Other Voices last year I watched their performance in the church live on a screen in Benner's Hotel and joked with a couple of people about the lead singer's jumper being reminiscent of Shane from Boyzone's penchant for distressed black wool. At SXSW in March, I shared a week-long joke with a friend who kept accidentally seeing them play whenever he walked into a bar or a venue. We were having a LOL about that very repeating coincidence while walking into a bar where… you guessed it, Kodaline were playing! They were finishing their set with 'All I Want', and for the first time at SXSW that year, I saw what happened when a band on the brink finish a gig. Girls approach them for photos. As anyone knows, that's the first main indicator of a burgeoning success. If birds want photos with you, you're on to a winner. First you get the women, then you get the radio, then you get the money.
At this point, Kodaline were the Tasmanian Devil and their surrounding tornado was the buzz. They were plugged on the BBC Sound of 2013 list. Coverage, gigs, kudos, and arched eyebrows were coming thick and fast. Wallets were being opened in their direction. A band that no one knew about a couple of years previously, and few critics cared about in terms of musical merit, were well on their way. In November, Kodaline play three sold out nights at the Olympia. Next March, they're headlining the O2 in Dublin. Kodaline, one. Detractors, nil.
And yes, there are detractors. Bands grumble about their by-numbers approach, which is well-placed jealousy. For some musos, they are a punchline. But who's laughing now? Probably the band who have just Instagram'd a pic of them prepping for Tonight With Jay Leno. Probably the band who got a #2 UK album. Probably the band tearing around the States on tour. Probably the band who had massive crowds at festivals everywhere this summer.
Irish music is littered with acts music journalists initially dismiss and end up being huge; JJ72, The Script, Kodaline. While the tabloids jump all over them and Hotpress salivate based on well-targeted press releases, many music journalists look on perplexed, as yet another critically un-acclaimed act head for the stratosphere while we just sit here and still try to make Those Nervous Animals. (Actually TNA's manager had a better idea and made Riverdance.) Occasionally there will be a successful act everyone can get on board with; Villagers, James Vincent McMorrow, Two Door Cinema Club, even Rubberbandits.
Kodaline have a crap name which sounds like something marketed by Pfizer, and anytime I hear it can only think "KO-DA-LINE, dur nur nur nur, LOVE ISN'T ALWAYS ON TIME." Which is funny, until you remember Toto have sold 35 million albums. Yes they have detractors, but the problem their detractors face is that like Snow Patrol and The Script, Kodaline are good. Really good. You can't argue with the quality of their songs. And if it's that easy to write a hit that sets radio alight, then everyone would be doing it. Sure, they're not exactly breaking musical ground, or pushing things forward, or being innovative, but they're really good. For me personally, I only know how good a band is when I'm in a room with them. Recording the fifth season of Ceol ar an Imeall, Kodaline were really busy, but they managed to grab a window to record a live session for us. When they knocked out two songs, you realised how good they were, how complete the songwriting is and how the structures of the tunes are so smart, what good musicians and singers they are, how tight they are (which is never, ever something that comes easily, no matter how much bands wax lyrical about 'chemistry' – it's something that comes with practice), how solid they are as a group.
There's nothing wrong with not liking Kodaline. And there is of course a difference between begrudgery and genuinely thinking something is shite. Too often, the "begrudgery" howl is a klaxon to shut down well-placed criticism. You don't have to like Kodaline because they are successful. But the trickle down effect of success that mainstream acts get matters. It matters at Eurosonic and CMJ and SXSW and CMW and The Great Escape when there's a hot Irish band, because for all the reasons we know that the music industry is silly, it means that A&R and bookers and agents and lawyers and major labels and indie labels and PRs and bloggers and journalists and hangers on and party-throwers and festival managers and TV producers and radio researchers and presenters and award judgers and list-compilers and editors and everyone else will look to see who the next hot Irish band is once the initial one has been snapped up. This is cynical, but *newsflash* the industry is not exactly a bastion of purity.
The Original Rudeboys have The Script to thank. Gavin James has Ryan Sheridan to thank. It's not so much a cycle of imitation, but a factory line of there being a beast to feed where everyone shouts "next" when an act breaks through. It doesn't really matter if you think all of the Irish acts that break through commercially are crap, because what they're doing simultaneously is building a more navigable pathway on the mountain of success all Irish acts need to hike to get somewhere.
Whether they overtly feel it or not, all Irish bands are ambassadors for the Irish music scene. Kodaline mightn't see themselves as that, or maybe they do, but they are. Next year, another Irish band will break through. And Kodaline's success, like all Irish acts in our fine lineage before them, will be partly responsible for that, even if it's just a smidgen. High hopes? You betcha.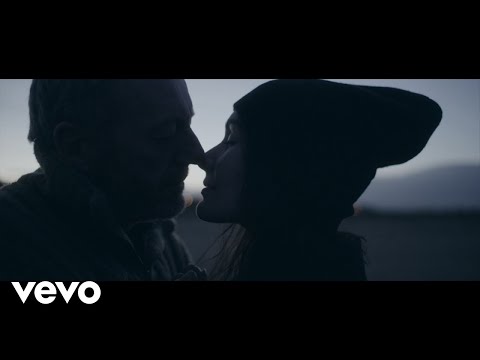 Stateside footnotes:
The New York Times rather sniffy review of Kodaline's Bowery Ballroom gig.
The San Francisco Chronicle says they are filling a Coldplay-shaped hole.