PopLives #53: Brendan Canty
Every week this Q&A finds out what interesting people in music, film, fashion, theatre, literature, performance, tech stuff, and whatever else are consuming.
Brendan Canty is a director and editor at Feel Good Lost, a Cork-based production house for music videos, visuals, record releases, and more. He has made videos for Hozier, AlunaGeorge, MMOTHS, Young Wonder, Funeral Suits, Daithi and more.
What are you reading?
Nothing at the moment. I'm so bad when it comes to reading. In the little spare time that I get I tend to watch films, tv shows, videos online or listen to music.
Last film you saw and your verdict?
Believe it or not The Breakfast Club. I'm a massive John Hughes fan but have somehow missed out on that classic. It was amazing.
Last gig/concert you went to and your verdict?
A soulful young Australian musician called Jackson Dyer. He's incredibly talented. Going to be big.
Last stage production you saw and your verdict?
Can't even remember. Although I'm dying to see a play that my friend is in over in New York at the moment called The Life and Sort of Death of Eric Argyle. Missed it when it was in Dublin.
Last gallery / museum / exhibition you visited and your verdict?
I went to a Cubism exhibition in the Crawford Gallery in Cork, a friend said it would be totally my thing. Turns out I don't like Cubism at all.
You have a golden ticket to Easons, what magazine is first on your list?
Probably FHM. It's a very well rounded entertaining magazine.
What are your most clicked bookmarks?
Vimeo Staff Picks and FFFFOUND – both very inspirational sites.
Do you have a favourite podcast or radio programme aside from your own?
I really loved the old Ricky Gervais Podcasts with Karl Pilkington. Magic.
When you fall into a YouTube hole what's the general subject matter of the videos you're watching?
Either Vice documentaries or new music.
What song should we listen to right now?
'Nocturne' by Wild Nothing. That whole album (of the same name) is amazing.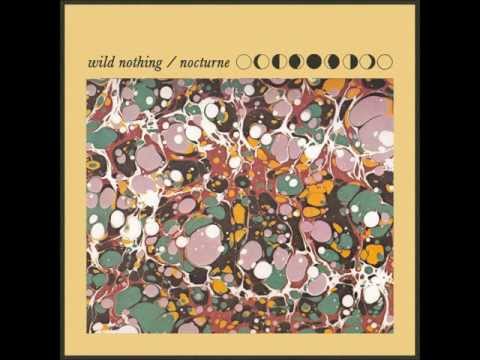 Which boxset/TV series do you have on the go at the moment?
It's a tie between It's Always Sunny in Philadelphia and Peep Show. Re-watching both at the moment.
Which app do you use the most?
Snap Chat at the moment. The banter is fierce.
Do you play video games or mobile platform games, and if so, what's your favourite at the moment?
It's got to be GTA5, incredible game. Looking forward to getting into the Last of Us.
What is your favourite club night of all time?
Floating Joints is the only club night.
If you could transport one international cultural outlet to your home town, what would it be and why?
Harpa in Iceland. It's an incredible glass concert hall right on the sea. I loved chilling out there at Airwaves last year watching a giant storm crash against the shore. Immense hot chocolate too.
And finally, if you check out one music video director this week make it…
A duo called Lamar + Nik. They made a really beautiful video for Keep Shelly in Athen's recently.
Previously on PopLives: Melanie Morris, Taylor Mac, Temper-Mental MissElayenous, Fez Fa'anana, Chris Judge, Xnthony, David Mullane, Jo Mangan, Derek O'Connor, Beardyman, Lynnette Moran, Rob Delaney, Julie Chance,  Conor O'Brien, Nial Conlan, Wallis Bird, Adrian Crowley, Tegan Quin, Ellie Macnamara, Steve Ryan, Mumblin Deaf Ro, Rick O'Shea, Grace Dyas, Mark O'Halloran, Amy Conroy, Louise McSharry, Maeve Higgins, Ray Yeates, Nialler9, Jeanie Finlay, Kevin Barry, Brigie De Courcy, John Scott, Willie White, Niall Muckian, Phil Boyle, Angela Dorgan, Roise Goan, Joshua Gordon, Mick Minogue, Eilis Boyle, Annie Mac, Ben Frow, Michael McDermott, Sinead O'Connor,  Shane Langan, Kathy Scott, Eoghan Kidney, Michael Roe, and Phillip McMahon.