PopLives #52: Melanie Morris
Every week this Q&A finds out what interesting people in music, film, fashion, theatre, literature, performance, tech stuff, and whatever else are consuming.
Melanie Morris is the editor-in-chief of Image Publications.
What are you reading?
Skippy Dies. Four years on and I've never finished it. It sits beside my bed awaiting closure. I'm bad with books, because of the time in my life I allocate to 'reading', too much is spent with my head stuck into magazines, newspapers, supplements and college text books. And then I come up for air. So it takes huge discipline, and a bloody good book, to keep me from straying.
Last film you saw and your verdict?
Despicable Me 2. I loved it. Not as much the movie as the Minions. I'm obsessed with Minions and see a lot of myself in the crazy, turbo-charged purple ones.
Last gig/concert you went to and your verdict?
Electric Picnic 2013, the tenth and I've been to every one. I saw Bjork, I worked out with Mr Motivator (twice) and drank plenty of non-potent Mojitos. I loved it, but I had a big work week afterwards, so it was a mild one.
Last stage production you saw and your verdict?
Sandford Park School's Christmas production of The Wizard of Oz last year, staring Flumpy, our beloved Miniature Schnauzer as Toto. He rocked it so good, he had to do a "meet and greet" after each performance.
Last gallery / museum / exhibition you visited and your verdict? 
Club to Catwalk: London Fashion in the 1980s at the V&A in London; a look back at the underground swell that became a movement. That was my time – working in London for Lynne Franks, the PR whom Jennifer Saunders based Edina Monsoon in Absolutely Fabulous. At that time, fashion in London was amazing – far more than the pink plastic Wayfarers and high-waisted acidwash jeans people keep calling "Eighties" – and we represented the lot… from Katharine Hamnett with her parachute silks and slogan tees to a very young, emerging John Galliano. There was real energy to street style and club culture and it exploded onto the mainstream. In the Eighties I wore John Rocha and Bodymap to college (UCD B.Comm), and had white dreadlock hair extensions. There are NO photographs of my graduation in existence.

You have a golden ticket to Easons, what magazine is first on your list?
I'd like the Golden Ticket bumper pack please – Harpers Bazar, CR Fashion Book and American Women's Health. With a copy of Grazia for the DART home.
What are your most clicked bookmarks? 
Broadsheet.ie, netaporter.com and rubiesandradishes.com, a Paleo recipe and lifestyle blog.
Do you have a favourite podcast or radio programme aside from your own? 
I start the day as a Newstalk junkie, and then tart around a bit once 9am passes. For me, radio has to be live. Once it's broadcast, I'm over it, so rarely listen to podcasts. I tried TV3's new news hour on Ireland AM but hated it. TV in the morning is way too invasive.
When you fall into a YouTube hole what's the general subject matter of the videos you're watching?
I'm studying for a diploma in Nutritional Therapy at the moment and am very much a visual learner, so anything gleaned through video sinks in a whole lot easier and faster. I get stuck in to a lot of anatomy and physiology lectures, along with TED talks and lectures by the demi-gods of nutrition. All of that, and clips featuring Minions.


What song should we listen to right now?
The Love/Hate soundtrack. I think it's the best-curated playlist I've heard in a long time.
(Here's The Byrds, whose most well-known tune soundtracked the opening sequence of season 4, episode 2.)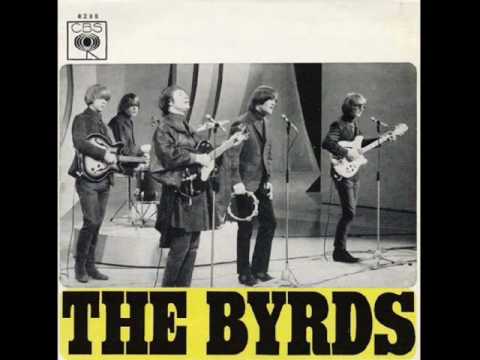 Do you play video games or mobile platform games, and if so, what's your favourite at the moment?
I'm not a gamer. My husband Trevor is, and he spends long hours in the "Boys Room" looking after that side of things. Having said that, we'll play furious games of Words with Friends, sitting up in bed every night, and first thing in the morning before work. He's a mean opponent and keeps beating me, remarking, "I thought you'd be better". I have also been known to flirt with Bejewelled from time to time.
Which boxset/TV series do you have on the go at the moment?
Breaking Bad. I'm trying to catch up furiously before I bump into all the plot reveals and spoilers I've been dodging for the last few months.


Which app do you use the most?
Twitter. It's the go-to, the default, the lifeline.
What is your favourite club night of all time?
Richie Hawtin's 6-hour set at Timewarp in Manheim, 2007. It was so amazing I actually cried at the end because I realised that at the ripe age of 41, that was it with me and clubbing, and things could never get better that what I'd just experienced. Trevor laughs at me and tells me that we should rename our house "Dunraven". (P.S. I did go back to Manheim two more times since… just to be sure I was, er, done-ravin').
If you could transport one international cultural outlet to your hometown, what would it be and why?
The Mies van der Rohe Pavilion in Barcelona, and I would like it deposited in my garden. It's visual perfection and I reckon if I floated around it all day in a vintage Pucci dress with big, poufy Valley Of The Dolls hair and a pair of the new Dolce & Gabbana sunglasses, I would be too.
And finally, if you check out one article this week, make it…
My interview with Simone Rocha in October's issue of IMAGE Magazine.
Previously on PopLives: Taylor Mac, Temper-Mental MissElayenous, Fez Fa'anana, Chris Judge, Xnthony, David Mullane, Jo Mangan, Derek O'Connor, Beardyman, Lynnette Moran, Rob Delaney, Julie Chance,  Conor O'Brien, Nial Conlan, Wallis Bird, Adrian Crowley, Tegan Quin, Ellie Macnamara, Steve Ryan, Mumblin Deaf Ro, Rick O'Shea, Grace Dyas, Mark O'Halloran, Amy Conroy, Louise McSharry, Maeve Higgins, Ray Yeates, Nialler9, Jeanie Finlay, Kevin Barry, Brigie De Courcy, John Scott, Willie White, Niall Muckian, Phil Boyle, Angela Dorgan, Roise Goan, Joshua Gordon, Mick Minogue, Eilis Boyle, Annie Mac, Ben Frow, Michael McDermott, Sinead O'Connor,  Shane Langan, Kathy Scott, Eoghan Kidney, Michael Roe, and Phillip McMahon.