Banksy in New York
He's back. Do you care?
Banky's last sojourn in New York in 2008 was when the street artist was at the height of his popular and critical acclaim. I remember visiting his brilliant East Village pet shop then, and seeing the giant rats he had painted in SoHo. With Hollywood stars paying ridiculous money for art that belongs on external walls, Banksy has developed a strange relationship with both the press, art critics, pop art fans, investors and street art heads.
I went to his slightly ridiculous and messy exhibition at the Bristol City Museum and Art Gallery in 2009 and was left wondering who the joke was on. Punters for seeing street art exhibited in such a formal setting, the art world for accommodating such a jester, on Banksy himself, or all all three? It was a weird and unrewarding experience, totally different to the chuckles his art had raised for me previously; in the pet shop in New York, or at his crude but jovial 'Stonehenge' sculpture made from portaloos at Glastonbury in 2007.
When Exit Through The Gift Shop premiered to acclaim at Sundance in 2010, and was subsequently nominated for an Oscar, that period could probably be pinpointed as Banksy's last love in. And indeed, he's been relatively quiet since then.
There's probably no other living artist who has been appropriated as much as Banksy has and by as many people. Every piece of stencil art draws a lazy Banksy comparison. He's not so much a gateway drug to street art for those who don't know too much about it, but the be all and end all. If you know Banksy, you know street art, right? Well, wrong, obviously, but through the eyes of the media monopolised the medium so much that sometimes it seems as if the narrative of street art from the late 90s to now belongs to him. That might be frustrating for others excelling in that medium (and often of far greater artistic merit), but I wonder how many kids Banksy has inadvertently caused to pick up a can of spray paint and make art. Surely that's a good thing?
But there's something of a turning tide as he emerges in New York, holding his own month long 'residency' on the walls and trucks of the city. There was this rather harsh article by Jonathan Jones on his blog, labeling the Bristol man's art "dull and lifeless". Ouch. Banksy in New York now certainly doesn't buzz with the same excitement as that idea did in 2008, but slagging him off is as lazy as calling him a genius.
Some of his work in New York right now (you can keep up on his website) is quite fun, primarily thanks to the post-modern audio guides, which are far more subversive than what he's spraying on walls, undermining the language of art criticism and the methodology of constructing aesthetic theories. They're juvenile, but also quite funny. Meanwhile, some of his art has already been defaced, a pattern which Vanity Fair talks about here.
Pictured is a truck Banksy converted into a magical garden that will drive to a different NYC location each night. I like it, it's cute. But is there any reason to delve more deeply into what Banksy is trying to do other than entertain and make a fleeting and obvious statement? His work is surface, and that's ok. There's a story here about how the truck clapped out and subsequent fiddling with it possibly revealed Banksy's identity (again).
Then there's this new video, which is also a bit of a josh, although the Washington Post gets quite serious in its analysis of it.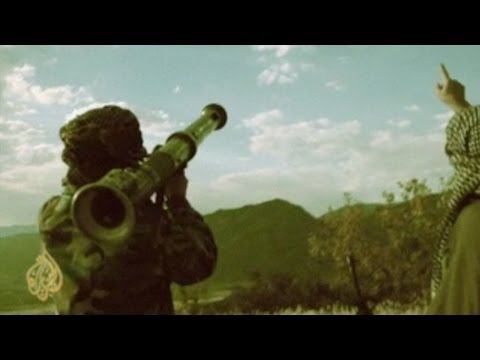 So what will happen to his latest New York piece apart from being judged, tagged, liked, reblogged, scoffed at and chin-stroked over? Varun Bhanot asks that question here.