The Sheryl Crow Legacy
Crow was a huge star, but it's only now that her influence is really reverberating through the charts.
In Autumn 1994, the year that grunge died along with Kurt Cobain, I was 11 years old and on holiday in Sarasota, Florida with my family. This holiday comprised mainly of going to an empty beach every day to get pummeled by waves, wandering around impossibly giant malls and supermarkets that had crazy alien things like grape soda and eggs in a carton, and me sitting in bookshops and record stores figuring out what to buy. By now, my book and music obsession was in full effect so the fact that our rented apartment had MTV was a massive bonus.
With hurricane-level rain battering the windows one day, a video came on MTV. "This aint no disco," a woman said. It was Sheryl Crow's soon to be monster hit, 'All I Wanna Do'.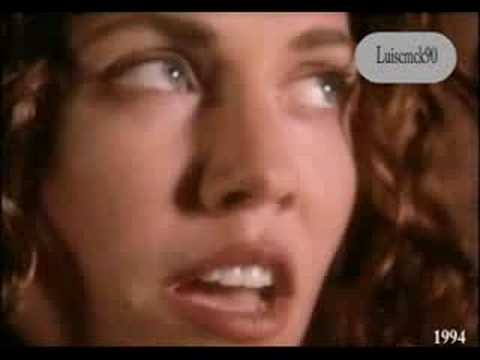 At that stage, Crow was well on her way to becoming a massive star. Tuesday Night Music Club, with all of its subsequent controversies about who wrote the songs (she did, with some others) placed a woman at the heart of radio guitar music. That album, released the previous year, had already spawned two singles, 'Run Baby Run' and 'Leaving Las Vegas'. Both are astoundingly beautiful songs, but neither had caught the public's imagination until the hit of 'All I Wanna Do' came along, with its breezy country rock swagger, and like all instant American classics - simultaneously nihilistic and upbeat.
Tuesday Night Music Club was packed with amazing songs. Aside from those three singles, there was the brilliant 'Strong Enough', probably Crow's greatest track. But it wasn't until two years later that I really appreciated Crow. Her second record, Sheryl Crow, delved deep into the female psyche with songs of displacement, love, pain and righteousness. 'A Change Would Do You Good' was the radio hit, but 'If It Makes You Happy', 'Home' and 'Hard To Make A Stand' showed that Crow wasn't just someone with a bunch of dudes making radio hits with familiar refrains.
The impact of Sheryl Crow can only really be gauged now. Of course there were plenty of women with guitars before her, and after. But none were as mainstream. Remember, her debut album came out two years before Jagged Little Pill. She wasn't sexualised or derided. She wasn't a tragic figure or a rebel or a girly girl. She was a killer songwriter ploughing the mainstream with massive success.
The resurgence of Fleetwood Mac's popularity has been credited with a greater concentration on songwriting and addiction to melody in contemporary pop music, in the same way that Bruce Springsteen's continued elevation contributed to American indie's modern sound. All of this stuff is cyclical, but Fleetwood Mac don't deserve all the credit. When I listen to Lissie, Haim and Taylor Swift, Sheryl Crow looms large. And the reason Crow's music had such an impact was because of the quality of the songs. She learned from the greats, as a backing singer for Michael Jackson, Stevie Wonder, Don Henley and more. Her songs from the early 90s ended up being recorded by Celine Dion and Tina Turner, without much credit for Crow. While C'mon C'mon displayed too much of that pop frivolity, Crow has now removed herself a good deal from that sound, making a country album, Feels Like Home.
Crow's music didn't reinvent the wheel. She's not an innovator. But her songs and her sound have paved the way for an awful lot of the music we're listening to right now. So maybe it's time to go back to those tunes, and rediscover what made them so great.