Rick Owens wins.
Now that's how you present a runway show. (pic via Vice)
Rick Owens is an innovator, but this time he has blown everyone else out of the water. His Spring 2014 collection showing at Paris shattered everything that is wrong with runway shows. It ripped away the sterility and conservatism, it confronted all of criticisms of the fashion industry – race, body type, rigidness, composure as a positive quality (when it's really just boring). The step team's collective performance is angry, powerful, beautiful, visceral and above all, emotional.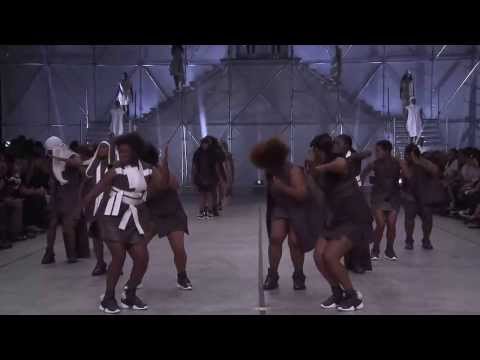 The Guardian has more over here.
(Hat tip: Fionn Kidney)