PopLives #51: Taylor Mac
Every week this Q&A finds out what interesting people in music, film, fashion, theatre, literature, performance, tech stuff, and whatever else are consuming.
Taylor Mac is a playwright, actor, singer-songwriter, cabaret performer, performance artist, and sometime director and producer who is appearing at this month's Dublin Fringe Festival.
What are you reading?
I'm primarily reading Leaves of Grass by Walt Whitman because I'm performing an evening of Walt Whitman poems in October at Lincoln Center in New York.
Last film you saw and your verdict?
Weekend. I freaking loved it. I've never seen a movie that better represents what it was like for me as a queer in my twenties. I could go on and on but I'd take up the whole interview.
Last gig/concert you went to and your verdict?
I've been on tour in Australia so all I've been experiencing lately are my own concerts. I did a gig in Lismore (small place near Brisbane) with my musical director/pianist Matt Ray that was a total blast. It was an audience of about 450 people, at least half of which were dressed up in some kind of drag. Sometimes playing the small towns are where it's at.
Last stage production you saw and your verdict?
I live in New York so without naming specific shows, the last season of theater going in New York was pretty painful. Everything, in my estimation, had authenticity issues. The last one to such a degree I left before intermission (something I never do). But then I went to the Sundance Theatre retreat and hung out with an inspiring group of theater artists, all workshopping their new work, and everyone was expressing themselves in the most authentic ways… so I'm hoping it's just a little phase NYC theater was going through and that the near future holds some beautiful work. I am however, interested to see what's on offer at Dublin Fringe this year as Irish theatre is always great.
Last gallery / museum / exhibition you visited and your verdict?
I saw the Australian Impressionists at Melbourne (can't remember the name of the museum). You forget, because we're saturated with impressionists, how stunning they can be in person. John Russell blew my mind with his technique and vision.
You have a golden ticket to Easons, what magazine is first on your list?
Something about whiskey, politics, theatre, and sheep.
What are your most clicked bookmarks?
Facebook (I'm ashamed to say), Banjo Hangout, and Public Domain Music.
Do you have a favourite podcast or radio programme?
I listen to Fresh Air with Terry Gross on NPR way too much. At this point I hang out with her more than I do any of my blood relatives. She's amazing and she has the best guests.
When you fall into a YouTube hole what's the general subject matter of the videos you're watching?
I don't usually. But when I'm sad I like to play the Goats Yelling like Humans video. That always gets me out of any hole.
What song should we listen to right now?
Nina Simone's version of 'Just Like Tom Thumb's Blues'. I love Simone's version of this Bob Dylan song who's lyrics describe a nightmare vision of the narrator's experience in Juarez, Mexico, in which he encounters sickness, despair, corrupt authorities, alcohol and drugs, before finally deciding to return to New York City. Everyone needs to return to New York to sort themselves out.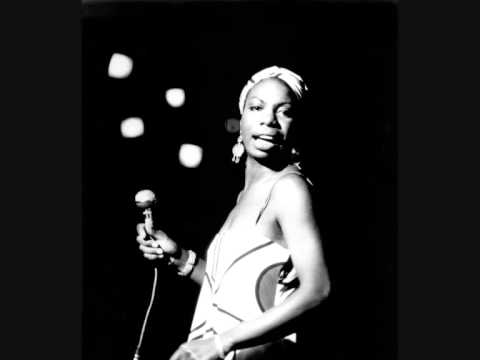 Which boxset/TV series do you have on the go at the moment?
I was against the idea of Girls until I saw an episode. I thought it was going to be another Sex and the City spinoff that relates feminism to shopping. It turns out Lena Dunham is really a fantastic performance artist who just happens to have made herself a TV star. I'm hooked.
Which app do you use the most?
iBooks (when you're on the road as much as I am, it's nice to take your library with you).
Do you play video games or mobile platform games, and if so, what's your favourite at the moment?
I can't stand video games. I'm a sucker for a group of fun, slightly competitive people, and a game of Hearts.
What is your favourite club night of all time?
My friend and costume designer Machine Dazzle had a surprise birthday party last year at some pizza joint in Williamsburg. All the club-kids and Dazzle Dancers, and performance artists, and clowns, and burlesque ladies, and freaks of New York showed up to see Machine into his 40s. It was the best party I've been to in ages. A close second would be John Cameron Mitchell and Amber Martin's Mattachine.
If you could transport one international cultural outlet to your home town, what would it be and why?
The Sodre Teatern in Stockholm is one of my favorite theatres I've performed in. It's 400 seat mini-three-tired opera house built in the 19th Century. The dressing room has the best view of Stockholm in the whole city. It's a jewel box that's been used and abused so much over the years it's become grunge, while maintaining its glamour.
And finally, if you check out one southern hemisphere artist this week make it…
Alif Naaba (a fantastic East African singer/songwriter)
A 20th Century Concert: Abridged by Taylor Mac runs at Smock Alley Theatre from Sep 17 –21 as part of Dublin Fringe Festival 2013 – Further info and bookings www.fringefest.com / 1850 374 643
Previously on PopLives: Temper-Mental MissElayenous, Fez Fa'anana, Chris Judge, Xnthony, David Mullane, Jo Mangan, Derek O'Connor, Beardyman, Lynnette Moran, Rob Delaney, Julie Chance,  Conor O'Brien, Nial Conlan, Wallis Bird, Adrian Crowley, Tegan Quin, Ellie Macnamara, Steve Ryan, Mumblin Deaf Ro, Rick O'Shea, Grace Dyas, Mark O'Halloran, Amy Conroy, Louise McSharry, Maeve Higgins, Ray Yeates, Nialler9, Jeanie Finlay, Kevin Barry, Brigie De Courcy, John Scott, Willie White, Niall Muckian, Phil Boyle, Angela Dorgan, Roise Goan, Joshua Gordon, Mick Minogue, Eilis Boyle, Annie Mac, Ben Frow, Michael McDermott, Sinead O'Connor,  Shane Langan, Kathy Scott, Eoghan Kidney, Michael Roe, and Phillip McMahon.