PopLives #48: Chris Judge
Every week this Q&A finds out what various heads in music, film, fashion, theatre, bukes, performance, tech stuff, and whatever else are consuming.
Chris Judge is an illustrator who also makes children's picture books. He has apps and books and illustrations and sketches.
What are you reading?
I went on a zombie/post apocalyptic binge recently and after avoiding it for as long as I could, am half way through The Road by Cormac McCarthy. I wish I didn't have to finish it but it is amazing and brutal. I also read my first Stephen King book The Stand during my binge, it's grand. I just picked up Everything We Miss by Luke Pearson at the Edinburgh book festival which is a stunningly beautiful graphic novel.
Last film you saw and your verdict?
I am terrible at going to the cinema recently. I am mostly watching films on TV at the moment which makes me sad. The last film I watched was Sightseers which is very, very funny and disturbing. Can't wait to see what Ben Wheatley does next.
Last gig/concert you went to and your verdict?
Again, I have been terrible at going to gigs of late but I went to see Grizzly Bear in the Ivy Gardens last month which was great. I had just become obsessed with their album Shields when I spotted that they were playing in the paper so I was really looking forward to it. Haven't had that kind of excitement for a gig in years. Last one before that was Red Fang who are just brilliant live. I recommend 'Prehistoric Dog' if you haven't heard them before.
Last stage production you saw and your verdict?
It's been a long time since I went to the theatre I am embarrassed to admit! My wife Cliona goes every second week with her Uncle Ger and see everything that comes to town which makes me jealous. I went to a great production of The Third Policeman last year, I think that was the last show I saw.
Last gallery / museum / exhibition you visited and your verdict?
I went to see an exhibition of the work of Italian comic artist Vittorio Giardino in Bologna a few months ago. There were lots of original paintings which were mind blowing. Something very magical about European comic art.
You have a golden ticket to Easons, what magazine is first on your list?
I gave up buying magazines a few years ago but still pick one up when flying the odd time. I'd pick Varoom or Juxtapoz in Easons. Lots of lovely art and illustration.
What are your most clicked bookmarks?
I guess it would have to be Gmail. Myself and 10 other friends have a group thread in Gmail called 'Dog Eggs I found at the Beach' which we have all been replying to for nearly three years. There's something like 22,000 replies in it. It's mostly incredibly mean comments about each other mixed with horrific links and funny photos. It's a strange therapy.
Do you have a favourite podcast or radio programme?
I still love This American Life, always a joy when a new episode pops up. A friend of mine recently introduced me to Radiolab which is also wonderful. BBC Radio 4 extra is brilliant too. I can listen to the Dad's Army radio shows over and over.
When you fall into a YouTube hole what's the general subject matter of
the videos you're watching?
I somehow still end up looking at Tim and Eric clips. Especially Steve Brule, I could happily watch him for ever.
What song should we listen to right now?
'I Want it All' by Trans Am followed by 'Smothered in Hugs' by Guided by Voices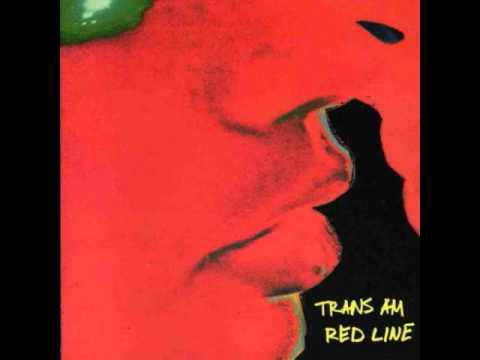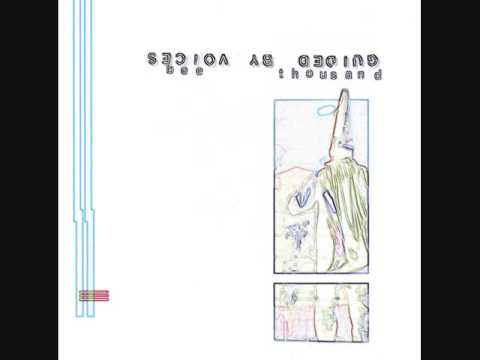 Which boxset/TV series do you have on the go at the moment?
I am miles behind everyone and just starting season two of Breaking Bad. I absolutely love it, but find it exhausting to watch so find I don't binge on it the same way with other boxsets. I have just finished every season of It's Always Sunny in Philadelphia on Netflix which is hilarious.
Which app do you use the most?
Probably Audible. I don't get to read as much as I want to so I devour audiobooks while I'm working. I can also hide the incredibly trashy thrillers I am enjoying from prying eyes.
Do you play video games or mobile platform games, and if so, what's
your favourite at the moment?
I don't play any video games. I fear them, to tell the truth. I'd say if I started playing them I would stop doing any work. And stop eating, sleeping, showering etc etc.
What is your favourite club night of all time?
The greatest club night of all time was Monkey Tennis in The Thomas House from around 2001-2003. I spent every Saturday night queuing up to dance on the seats with the same crowd every week. One of those magical periods that happens once in a lifetime. I am still friends with many of the dorks I met there.
And finally, if you check out one illustrator this week make it…
Cork-based The Project Twins are making some beautiful illustration work at the moment. Also Check out Irish illustrator Matt Griffin, I am really loving his most recent poster work.
Previously on PopLives: Xnthony, David Mullane, Jo Mangan, Derek O'Connor, Beardyman, Lynnette Moran, Rob Delaney, Julie Chance,  Conor O'Brien, Nial Conlan, Wallis Bird, Adrian Crowley, Tegan Quin, Ellie Macnamara, Steve Ryan, Mumblin Deaf Ro, Rick O'Shea, Grace Dyas, Mark O'Halloran, Amy Conroy, Louise McSharry, Maeve Higgins, Ray Yeates, Nialler9, Jeanie Finlay, Kevin Barry, Brigie De Courcy, John Scott, Willie White, Niall Muckian, Phil Boyle, Angela Dorgan, Roise Goan, Joshua Gordon, Mick Minogue, Eilis Boyle, Annie Mac, Ben Frow, Michael McDermott, Sinead O'Connor,  Shane Langan, Kathy Scott, Eoghan Kidney, Michael Roe, and Phillip McMahon.