Dissecting the 'Applause' video
Lady Gaga's new video is a collage of interesting influences.
One of the fun things about Lady Gaga is how her use of imagery spawns a fun game of 'spot the influence'. Her video for 'Applause', the first single from the upcoming album ARTPOP, once again pays homage to various moments in popular culture.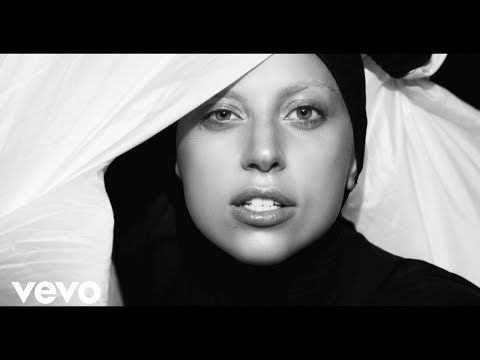 Writhing on a mattress most obviously echoes Madonna's performance of 'Like A Virgin' during the Truth Or Dare tour, subsequently documented in the brilliant film 'In Bed With Madonna'. That tour was choreographed by Vincent Paterson, whose work was recently brought together in an excellent documentary by Kersti Grunditz called 'The Man Behind The Throne', which screened at this year's GAZE film festival in Dublin.
The character of Pierrot is directly referenced in the previously released clown imagery of Gaga, and features again in this video in a couple of guises, that Pierrot facsimile itself, and the black skull cap reminiscent of Jean-Gaspard Deburau's interpretation of the stock character. The skull cap also evokes Grace Jones' penchant for black hoods and hats. Natasha Korniloff's adaptation of Pierrot for David Bowie is also evoked, and her influence looms larger with Gaga's hand-over-boobs outfit, reminiscent of Bowie's 1973 green hands and cobweb costume designed by Korniloff, which was censored for American television, with the third hand that originally lay over his crotch area, removed and replaced with a more modest pants and one-legged legging combo. In 'Applause', Gaga appears to wear a third hand around her neck.
Botticelli's 'Birth Of Venus' imagery is consistently used as a touchstone or even parody in pop culture, from Christina Aguilera's most recent album artwork 'Lotus' and David LaChapelle's 2009 photograph of Karolina Kurkova to basically anyone who has ever worn a shell bra. Gaga almost looks Shakira-like in her reference to it here. There's a definite divide in applause between light and dark, and the Botticelli moment really jars with the more sinister and crazed imagery.
The most ludicrous image in the video, is Gaga's head on the body of a black swan. If she meant it as a nod to the myth of Kinnaris, then it's possibly an appropriate reference for Gaga, given that the Kinnaris – a southeast Asian creature in Buddhist mythology of half-woman half-swan – is known for its song and dance.
*update* via Conor Behan on Twitter, here's a lengthy Gaga interview with Marina Abramovic in which she explains some elements of her new endeavors.