PopLives #47: Xnthony
Every week this Q&A finds out what various heads in music, film, fashion, theatre, bukes, performance, tech stuff, and whatever else are consuming.
Anthony Keigher aka Xnthony is a performance artist living in Dublin mixing dance, drag, comedy and randomness to express himself.
What are you reading?
This year I've become notoriously bad for picking up books and after a time becoming too distracted to continue reading. I last started Solstice by John Banville and before that The Prague Cemetery by Umberto Eco. I do love a great read but perhaps my social media habits have had a negative affect on my attention span. Saying that I can sit down and read a cookbook front to back or anything to do with history for that matter.
Last film you saw and your verdict?
The last movie I watched was 'Interior. Leather Bar' as part of the Gaze Film Festival. Although very flawed – it was at least interesting to watch. The movie is directed by Travis Mathews and co-directed by THE James Franco. For all its hype and sweatiness it still managed to be playful, challenging and funny. I always think it's more exciting to watch something that takes risks, whether it disregards rules or remains unpolished for human consumption.
Last gig/concert you went to and your verdict?
I'm not really a gig person! I tend to watch gigs in either awe or despair as I watch my idols crash or soar (isn't that always the risk of performance?). Either way I usually stumble away feeling educated. Something like this happened when I went to see Madonna's MDNA Tour last year. It's no secret I am a huge Madonna fan so naturally, seeing this tour was going to be a huge deal for me. Despite the rain, myself and the other hard-core Madonna fans in the group managed to find a way into the Golden Triangle. This meant Madonna was super close to us, which was surreal. She is tiny in person and she even winked at me from her podium and sent a note to me after saying hi (not). I was actually quite disappointed by the tour, but for my loyalty I have re-assessed that opinion, and can now state that I think it is the best thing she's ever done.
Last stage production you saw and your verdict?
One word: Panti. It's no lie that half of Dublin was quivering with anticipation when it was announced she would be performing at the Abbey Theatre in July. I was literally enthralled throughout the performance. I just sat there agog trying not to be too obvious as I took notes scrawled on the back of my hand.
Last gallery / museum / exhibition you visited and your verdict? 
I haven't been to an art gallery / exhibition in Dublin in quite some time.
You have a golden ticket to Easons, what magazine is first on your list?
Magazines take up space and once you buy them they're hard to get rid of, and I can't justify purchasing them when the web is awash with ready to view images and articles. BUT thanks to my mother's good influence, I am partial to the 'Delicious' magazines. They contain some of the best recipes.
What are your most clicked bookmarks? 
I just checked there and it's macrobiotic recipes? I am not a nutter, I swear.
Do you have a favorite podcast or radio programme? 
I absolutely adored Pat Kenny on Radio 1 especially throughout the last part of the year. Each morning, after I woke I would immediately switch on Pat. There are few other forms of media that can encourage you to consider information and sources as deeply as radio (which is a skill we are quickly forgetting in today's day and age). Radio encourages debate and smashes together so many different tastes and ideals and whether you agree with them or not, can be very thought provoking indeed. Now that Pat is gone I am unsure if I will stay with Radio 1 or go private!
When you fall into a YouTube hole what's the general subject matter of the videos you're watching?
Madonna. OR if I'm using my brain I end up falling down a comedy k-hole. I usually start off with French and Saunders, and then move onto old Kenneth Williams and Larry Grayson videos. Williams (of the Carry On series) in particular had this unbelievable knack for telling stories and being at ease with himself while performing (despite stories of his own sense of self-loathing). I adore this type of comedy – camp and ridiculous. Both characters hark back to a by gone era of talk shows and 'Evening's With…' which have sadly gone out of fashion.
What song should we listen to right now?
I am absolutely obsessed with Haim and 'The Wire'. These girls just seem so good and positive. There is more girl power in each of their plectrums than any one else out there right now.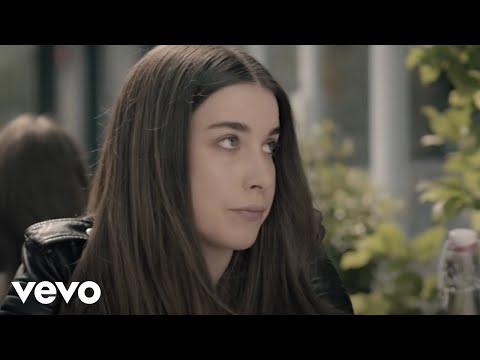 Which boxset/TV series do you have on the go at the moment?
I am a little behind the trend – but I have finally caught up, having dived head first into Breaking Bad. There is something gloriously Faustian about the whole thing! As a viewer to be afforded a front row ticket to the transformation of Walt from beige middle class teacher to King Pin crystal meth dealer is a position of power rarely granted to an audience member – and one I am utterly addicted to.
Which app do you use the most?
Bank of Ireland Online Banking.
Do you play video games or mobile platform games, and if so, what's your favourite at the moment?
I haven't played video games in years and I don't really understand the whole Angry Birds thing (aren't there smarter games out there?). BUT when I was a teenager I was obsessed with Final Fantasy and Lara Croft. I loved the (fake) sense exploration these games afforded a young lad in Co. Roscommon.
What is your favourite club night of all time?
At the moment I tend to sit outside of clubs in Dublin rather than actually go in. Probably a mix of boredom and being content to chat with friends and new people rather than going crazy on the dance floor. Things have slowed somewhat in Dublin but when it buzzes it buzzes and any great club experience has been dependent on a great mix of Dublin legends that know how to party.
If you could transport one international cultural outlet to your hometown, what would it be and why?
I said previously I haven't been to a gallery in a year; well I was one in Barcelona, the MACBA gallery. You can always tell when a contemporary gallery is an underdog especially when pitted against the likes of the Tate etc. displaying an intelligence and humor in the way it did business that I have not seen before. Le Pompidou and MACBA must be in some sort of Gaga vs. Perry feud because when I last visited MACBA it was showing a deadpan documentary by Jean Luc Godard commissioned at the time of the opening of the Pompidou but which was so cynical in its portrayal of the museum they removed it from public viewing and hid it away. UNTIL SPAIN FOUND OUT! We could do with more of this art-humor in Ireland.
Xnthony's new show Kitschcock will be presented at this year's Dublin Fringe Festival.
Previously on PopLives: David Mullane, Jo Mangan, Derek O'Connor, Beardyman, Lynnette Moran, Rob Delaney, Julie Chance,  Conor O'Brien, Nial Conlan, Wallis Bird, Adrian Crowley, Tegan Quin, Ellie Macnamara, Steve Ryan, Mumblin Deaf Ro, Rick O'Shea, Grace Dyas, Mark O'Halloran, Amy Conroy, Louise McSharry, Maeve Higgins, Ray Yeates, Nialler9, Jeanie Finlay, Kevin Barry, Brigie De Courcy, John Scott, Willie White, Niall Muckian, Phil Boyle, Angela Dorgan, Roise Goan, Joshua Gordon, Mick Minogue, Eilis Boyle, Annie Mac, Ben Frow, Michael McDermott, Sinead O'Connor,  Shane Langan, Kathy Scott, Eoghan Kidney, Michael Roe, and Phillip McMahon.