'Applause' V 'Roar'
How do Lady Gaga and Katy Perry's new tunes match up?
There's some hoo-ha between Lady Gaga and Katy Perry fans at the moment, which involves overly invested teenagers screaming at each other via the medium of Twitter. Pop battles are always fun, but I don't know why Gaga called off the hounds, as she'll probably need some back up given her less-than-great new song.
Both multi-million-selling artists have dropped new singles, Perry with 'Roar', and Gaga with 'Applause', so here's a double-review.
First up, Ms Germanotta: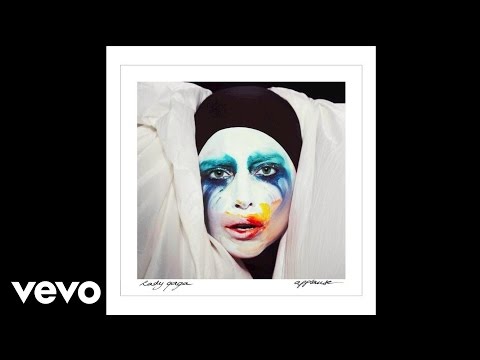 And now, Ms. Hudson: (I love the emoticon take on a lyric video)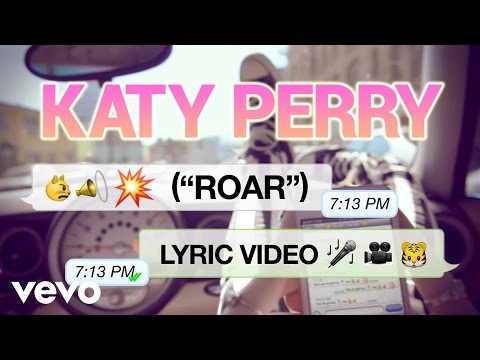 Gaga's new track is detached and cold, Perry's is emotional and air-punching. Both are as cynical as the other, of course, but which is better? Hands down, Perry's. I was never a fan of Perry. Her 'I Kissed A Girl' pop-beginnings give me rage, and "do you ever feel like a plastic bag" should be put down as a lyric forever, not to mention the video for 'Firework'. Yet I found myself watching her documentary 'Part Of Me' last night and… didn't really feel any different apart from realising that she works extremely hard on tour and shouldn't have married Russell Brand. Gaga is much more divisive, of course, having built up a real army of fans and a more interesting place in the annuls of pop culture, sliding between the worlds of art, fashion, design, dance, and whatever else, all while attempting to convince people that fun pop songs have some kind of combined critical, cultural, social and artistic merit beyond being, well, fun pop songs. Gaga may walk around nudie with Marina Abramovic, but she's still making rather dodgy pop music. You can just imagine somewhere in Stockholm, Robyn is loading to 'Applause' on YouTube and sniggering into her midas paw.
Gaga opens the song blustering and shouting, like a misguided opera interlude in a Eurovision performance that sees the audience stare around uncomfortably while a robust woman dressed in leather shakes her first at the arena. With a smidge of the melody from 'Hey Ya!' introducing the verses, and a dash of 'Girls Gone Wild', it leaves us to ponder whether Gaga and 'Born This Way' collaborator White Shadow have plundered so much of Madonna's back catalogue that they're now actually copying Madge's crap stuff. There's a smidge of cheesy vocal acrobatics and one of her worse lyrics yet, "Pop culture was in art / now art's in pop culture in me", not to mention the groaning 'Kunst' pun. Although it springs to life a little in the final third, the overall flatness of 'Applause' along with its abrupt ending is disappointing. That chorus or hook you yearn to sing never arrives.
Meanwhile, Perry's anthem is the soundtrack to daydreams about rescuing people from hostage situations while still looking hot / winning Wimbledon even though your knee gave way in the final set but you STRUGGLED ON. Perry, or rather Perry and her co-writers Dr Luke, Max Martin, the nascent genius that is Bonnie McKee and Cirkut (who is still in my Room 101 for working on 'Walks Like Rihanna'), pull that neat trick Taylor Swift is so deft at, instantly making the song recognizable. It reminds me of loads of great mid-tempo pop songs, it just has that 'sound'. Of course, it reminds some people of another mid-tempo song, 'Brave' by Sara Bareilles.
By the end of the week, 'Roar' will be all over the playlists of anyone who runs to Jordin Sparks' 'Battlefield, but aint nobody gonna be singing 'Applause' on The Voice.