PopLives #46: David Mullane
Every week this Q&A finds out what various heads in music, film, fashion, theatre, bukes, performance, tech stuff, and whatever else are consuming.
David Mullane is the Festival Programme of GAZE International LGBT Film Festival Dublin, which opens tonight at the Light House Cinema in Smithfield.
What are you reading?
Having worked in a bookshop during college, I've become a fickle reader, dropping a book when it starts to lose me and picking up a new one. Currently, I have bookmarks and e-bookmarks in The Stranger's Child (Alan Hollinghurst), Wicked (Gregory Maguire), The Stand (Stephen King), Untold Stories (Alan Bennett), The Fran Lebowitz Reader (Fran Lebowitz), The Amazing Adventures of Kavalier & Clay (Michael Chabon) and Brideshead Revisited (Evelyn Waugh). Shamefully, the last book I actually managed to finish was Dan Brown's latest, Inferno.
Last film you saw and your verdict?
As a film programmer, I see a lot of films but the last film I saw in a cinema was Sofia Coppola's The Bling Ring. It wasn't my choice to go see it but I did enjoy it, to a certain extent. Outside of art direction and music supervision, it seems that Coppola puts little effort into the rest of the film production and so I feel like she only deserves as little consideration from us, the audience. It was a nice film but a forgettable one.
Last gig/concert you went to and your verdict?
I'm not going to lie: the last concert I attended was Josh Groban in the O2 but only – and I do stress this – only because my sister was doing backing vocals and she got some comp tickets. His music aside, he does seem a rather charming entertainer.
Last stage production you saw and your verdict?
The last stage production I saw was Collapsing Horse's Human Child, written and directed by my friend Dan Colley. The show was fantastic, with an exploding set and some inspired puppetry work. I'm looking forward to this young company's next production at Dublin Fringe 2013.
Last gallery / museum / exhibition you visited and your verdict?
The most remarkable exhibition I visited lately was Hollywood Costume at the Victoria and Albert Museum in London, which the new Bowie exhibition has now replaced. A friend of mine works at the museum so I was able to check out the exhibition after-hours. Spending almost three hours in the close quarters of Darth Vader, Superman and Dorothy Gale was incredible. The V&A do special exhibitions really well. They've turned them into unmissable events, creating huge pop cultural buzz, a feat which many museums have yet to achieve.
You have a golden ticket to Easons, what magazine is first on your list?
I would like to say The New Yorker but it would have to be New York [Magazine]. Their website is fantastic, especially the Vulture section, but having the print edition in your hand makes it a lot easier to pretend that St Stephen's Green is Central Park.
What are your most clicked bookmarks?
I'm very proud to say that I have kicked my Daily Mail habit. Like everyone else, Broadsheet is a regular haunt for me, sometimes visited twice a day. AVClub is great for tv and film reviews. Although it started to grate on me a long time ago, ThoughtCatalog is a guilty pleasure. It's like HBO's Girls in the shape of a blog.
Do you have a favourite podcast or radio programme?
I love RTE Radio One in the mornings. The Morning Ireland crew, Miriam O'Callaghan and Pat Kenny are perfect company both live and on podcast at night, if I can't sleep. Some Liveline items can be hilarious too. When you see a podcast of the show named something like 'Threesomes and the Catholic Church', you know you're in for a laugh.
When you fall into a YouTube hole what's the general subject matter of the videos you're watching?
My YouTube holes are full of Martha Stewart videos. She's amazing. Whether she's teaching you how to fold t-shirts or wash cats, the woman has a magnetic personality that demands attention. Her blooper reels are fantastic also, especially when she gets a little tipsy on set.
What song should we listen to right now?
'Sans Toi' sung by Meow Meow, a big name on the contemporary London cabaret scene, accompanied by legendary film composer Michel Legrand on piano. The song was originally featured in Agnes Varda's film Cléo de 5 a 7. You should also check out the original version taken from the film, which features a much younger Legrand and sung by actress Corinne Marchand.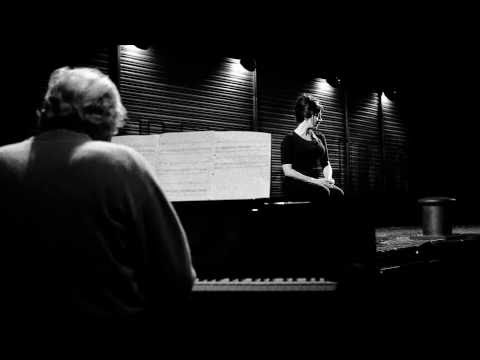 Which boxset/TV series do you have on the go at the moment?
I'm rewatching The Sopranos for the first time. TV doesn't get much better than The Sopranos. The summer season is rather dire for tv. True Blood jumped the blood-sucking shark a few seasons ago and I not prepared to hate-watch another season of The Newsroom. Bravo sees me through the summer months with The Real Housewives of New Jersey and The Real Housewives of Orange County. Online, Adam Goldman's new web show Whatever this is will be released within days. His last web show The Outs was a giant international success and I'm delighted to have screened some episodes of the show at GAZE Film Festival 2012, earning the festival the honour of hosting the first international screening of Goldman's work.
Which app do you use the most?
Rather mundanely but also very necessarily in this country, I check my weather apps daily and, yes, I have more than one. In fact, I have three: AccuWeather, the Met Eireann app and the iOS Weather app. Now, as well as talking about the weather itself, I find that the range of weather apps is a great topic of conversation with strangers.
Do you play video games or mobile platform games, and if so, what's your favourite at the moment?
Candy Crush is my game of choice at the moment. I'm on level 86, where I've just encountered the licorice candies for the first time. When I run out of lives on Candy Crush, I play the official Scrabble app which has a terrific, if rather passive-aggressive, teacher feature who shows you higher-scoring words you could have made.
What is your favourite club night of all time?
My favourite club night of all time would have to be my college regular Freakscene on Wednesday nights in Cork. During my time in UCC, Freakscene (and its sister Danascene) was held on Oliver Plunkett St, next to The Brog (shudder). On the first floor, Danascene had a classic gay playlist with weekly Queen hits and Grease medleys, while upstairs, Freakscene had an alternative/indie rock vibe. Between the two floors, all my college friends, both gay and straight, were kept happy.
If you could transport one international cultural outlet to your home town, what would it be and why?
While Dublin's theatre scene is vibrant, there's nothing in the world like Britain's National Theatre on London's South Bank. With three repertory theatre spaces, every week you have a choice of up to six productions to attend and thanks to Travelex's sponsorship the ticket prices are afforable. For the majority of the time, the quality of the work is outstanding. Plus, my other sister works as a stage manager at the theatre so it would be nice to have her transported back to Dublin too.
And finally, if you check out one film this week make it…
Well, if GAZE Film Festival wasn't running this weekend, I would be checking out Frances Ha. Noah Baumbach hasn't delivered since The Squid & The Whale but I've high hopes for this one. But, of course, GAZE is on and so my pick of the week would be Animals, which is our Opening Night Gala. I saw the film at the London Lesbian & Gay Film Festival earlier this year and fell in love with it before the opening credits had finished. It's a dark but beautiful story of a bisexual teenager who still has an imaginary friend – think a Gus van Sant film if he mashed up Donnie Darko and the abysmal Ted by Seth MacFarlane. The director of the film and the teddy bear, who plays the imaginary friend, are both travelling to Dublin for the Irish premiere of the film.
GAZE runs from August 1st until August 5th. A full list of the festival's films and events is here, and box office details are here.
Previously on PopLives: Jo Mangan, Derek O'Connor, Beardyman, Lynnette Moran, Rob Delaney, Julie Chance,  Conor O'Brien, Nial Conlan, Wallis Bird, Adrian Crowley, Tegan Quin, Ellie Macnamara, Steve Ryan, Mumblin Deaf Ro, Rick O'Shea, Grace Dyas, Mark O'Halloran, Amy Conroy, Louise McSharry, Maeve Higgins, Ray Yeates, Nialler9, Jeanie Finlay, Kevin Barry, Brigie De Courcy, John Scott, Willie White, Niall Muckian, Phil Boyle, Angela Dorgan, Roise Goan, Joshua Gordon, Mick Minogue, Eilis Boyle, Annie Mac, Ben Frow, Michael McDermott, Sinead O'Connor,  Shane Langan, Kathy Scott, Eoghan Kidney, Michael Roe, and Phillip McMahon.