Breaking Bad is back
Here's the teaser trailer for the final episodes.
Eek!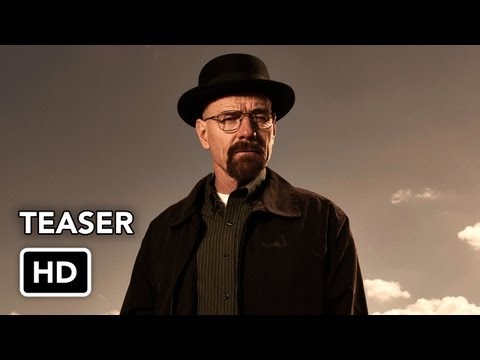 So, Walter reaches for Shelly.
I know Ozymandias is meant to be about Remesses II, but for me it always evokes the Colossi of Memnon, Amenhotep III. Maybe it's because of that second and third line run of "Two vast and trunkless legs of stone / Stand in the desert".
What can we take from the trailer? It's the most obvious blow Vince Gilligan could deliver really; the falling mighty, the decline of the great, the obliviousness the present has for what will happen and then become history, the arrogance of power, the inevitability of failure, decaying in the desert: "The lone and level sands stretch far away."
All of these things could relate to Walter, who in the first half of Season 5 saw himself as increasingly king-like, detached, infallible, powerful, smarter than everyone else, superficial, cold, and despite a history of caution and intricate planning, ultimately quite unpredictable. Is this then about the fall of Walter? Or could it be the fall of Hank, a different kind of king? Or perhaps something even bigger than both?
We'll find out on August 12th thanks to Netflix.