PopLives #45: Jo Mangan
Every week this Q&A finds out what various heads in music, film, fashion, theatre, bukes, performance, tech stuff, and whatever else are consuming.
Jo Mangan is the director of The Big House Festival taking place at Castletown House in Celbridge over the August Bank Holiday weekend, and the Director of The Performance Corporation.
What are you reading?
Truthfully right now and for a few months – very little. Bed time is my usual reading place and in the lead up to the Big House Festival I'm just falling into it face down at night. If I do venture to read anything it's last weekend's newspaper supplements.
Last film you saw and your verdict?
I watched The Bitter Buddha on Volta.ie – a great way to get movie action without having to leave home. I liked it mostly. It's a documentary about Eddie Pepitone – a jobbing comedian who as the story goes, despite being one of the greats, never quite hit the big time. It's a truly American film where hitting the big-time is all that really matters. This is clearly to me about the struggle of the artist to make great work but the expectation of his environment means he – like countless million other Americans will never be happy unless he has made it. This alone makes it compelling viewing. It's as much a study of a national psyche as an individual one.
Last gig/concert you went to and your verdict?
Bell X1 in the Iveagh Gardens. I went because I really wanted to programme the Celbridge guys back in their hometown of Celbridge for the festival, but sadly it wasn't to be. It was a bit of a heart-stopper of a gig actually as the sound went down for about 20 minutes and that really didn't help them. Athmosphere and momentum are difficult to get back in a situation like that – but they came back on in top gear and lifted it through to the end. A little dissapointing due to the sound issues.
Last stage production you saw and your verdict?
Embarrasingly late (considering it premiered 2 years ago), I saw Man of Valour, by Corn Exchange with Paul Reid. Proper standing ovation show. Absolute tour-de-force. I have never used that phrase before – don't know how else to describe it. An absolute coming together of writer, director, performer and designers. Perfect.
Last gallery / museum / exhibition you visited and your verdict?
The Light Show in the Hayward Gallery, London. Full of extraordinary, complex and yet accessible light-based art. My favourite was probably a piece by Anthony McCall. It was so simple and attractive, A circle of light is beamed through haze in a darkened room and the audience interract with it unknowingly for the benefit of audience that are already in the room. Really special.
You have a golden ticket to Easons, what magazine is first on your list?
I never really get magazines unless for a flight and then I'm always torn between tat and intelligent reading. I think there might be a market actually for intelligent tat.
What are your most clicked bookmarks?
I'm rubbish at going back to read the things I've book marked. It's like flagged emails. I flag them because they are the most important and they become a list following me around on every device growing ever longer. I find Evernote is a great way now to assuage my guilt with bookmarks and general research. I web-clip to evernote, tag it and promptly never look at it again. But it's all organised so that's fine!
Do you have a favourite podcast or radio programme?
Sunday has become good radio listening day. The calm Sunday morning mixednbag of Sunday Miscellany on RTE 1, followed by live BBC Radio 6 music most of the day, with a spot of GAA commentary in the afternoon when it's on. I have no real interest in the games but love the energised voices of the commentators.
When you fall into a YouTube hole what's the general subject matter of the videos you're watching?
I don't really do that. General internet holes, yes.
What song should we listen to right now?
'Stupid' by Bobby Womack from his great new album The Bravest Man in the Universe.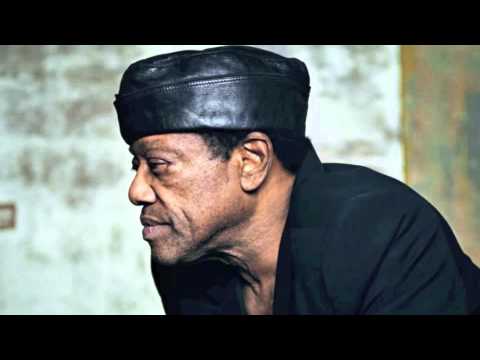 Which boxset/TV series do you have on the go at the moment?
Loving Netflix for catching up on things I never saw at the time such as Black Mirror, which is so dark, but great. I think their own production House of Cards is stand-out – like an evil twin of The West Wing.
Which app do you use the most?
Right now the weather app! Checking hourly on how the clouds are behaving in the hope of a blistering August Bank Holiday weekend for obvious reasons. Normally I use the "Things" app, it's a pretty good to-do list that works across devices.
Do you play video games or mobile platform games, and if so, what's your favourite at the moment?
I was addicted to Angry Birds last year, but I'm over it now. I've been playing Civilization on and off since I got my first Mac back in the 90's.
What is your favourite club night of all time?
In my dim and distant 20's I ran a club night in Key West, Florida. I was one of the DJs – rare grooves, funk soul, jazz all on vinyl, good friends around and cocktails topped up without ever asking. Ah memories! Once though, I came home for a trip when Drum 'n Bass was big here but hadn't hit the US. When I tried to introduce it to my Key West set it emptied the place in half an hour!
If you could transport one international cultural outlet to your home town, what would it be and why?
It would have to be Tate Modern. I love industrial architecture and I love experiencing art in unexpected places, so for me it's the perfect combination.
And finally, if you check out one new performance this month make it…
Well I'm going to have to tell people to get down to Castletown House in Celbridge for the BIG House Festival. It will be deadly!
The Big House Festival takes place in Castletown House, Celbridge from August 3rd – 5th. 
Previously on PopLives: Derek O'Connor, Beardyman, Lynnette Moran, Rob Delaney, Julie Chance,  Conor O'Brien, Nial Conlan, Wallis Bird, Adrian Crowley, Tegan Quin, Ellie Macnamara, Steve Ryan, Mumblin Deaf Ro, Rick O'Shea, Grace Dyas, Mark O'Halloran, Amy Conroy, Louise McSharry, Maeve Higgins, Ray Yeates, Nialler9, Jeanie Finlay, Kevin Barry, Brigie De Courcy, John Scott, Willie White, Niall Muckian, Phil Boyle, Angela Dorgan, Roise Goan, Joshua Gordon, Mick Minogue, Eilis Boyle, Annie Mac, Ben Frow, Michael McDermott, Sinead O'Connor,  Shane Langan, Kathy Scott, Eoghan Kidney, Michael Roe, and Phillip McMahon.