PopLives #44: Derek O'Connor
Every week this Q&A finds out what various heads in music, film, fashion, theatre, bukes, performance, tech stuff, and whatever else are consuming.
Derek O'Connor is a writer and director and one half of Doris Magee, whose latest film Ponydance! screens at the Galway Film Fleadh. Here's the trailer: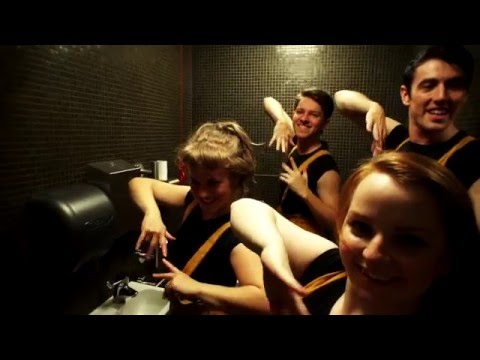 What are you reading?
I always have a few books on the go, as opposed to just starting and finishing one; right now I'm finally getting around to City Of Bohane by Kevin Power, which is pretty phenomenal, and lapping up With Nails, by Richard E. Grant, a series of very gossipy (and massively entertaining) diaries from the sets of various movies he was in. It's been on my bookshelf, unread, for years, with a hundred other books I've been meaning to get around to. As an old comic book geek, I can also recommend Hawkeye, published by Marvel, as the best superhero book on the market right now.
Last film you saw and your verdict?
Now You See Me, at Century Cinemas Letterkenny, the finest picture house in the North West. Total nonsense of the finest order, critics be damned. And you can never really go too far wrong with Mark Ruffalo.
Last gig/concert you went to and your verdict?
The best live act I've seen recently was Tina Turner Tea Lady, a comedy act from London who made her Irish debut at the Swift Satire Festival in Trim last weekend. A total superstar in the making. Music-wise I caught Donovan, at the Balor Theatre, Ballybofey, solo, acoustic, banging out the hits, he did an absolutely awesome 'Hurdy Gurdy Man', I had always wanted to see him, and he didn't disappoint. I brought my mammy. Before that, The Breeders doing Last Splash at Vicar St. – they've been a questionable live prospect before, but this time they rocked hard, and Kim Deal is a goddess. The prospect of The Pixies without her is unthinkable.
Last stage production you saw and your verdict?
Howie The Rookie, written and directed by Mark O'Rowe, at Project Arts Centre, Dublin. I'm a big fan of Mark O'Rowe, and had read the play but never seen it performed before. Tom Vaughan Lawlor, who's pretty much The Guy right now, played both roles (it's a pair of monologues, originally written for two actors) and was absolutely stunning. Inspiring, in fact.
Last gallery / museum / exhibition you visited and your verdict?
Does a convention count? I had a ball with my kids at 2D, which is the comic book convention they have in Derry every year; I got to meet Herb Trimpe, the artist who first drew Wolverine, and the brilliant Olly Moss, which was a thrill. Told you I was a geek. I also try to catch everything at Void in Derry, one of the best visual art spaces in the country. They're bringing this year's Turner Prize show to Derry as part of the 2013 UK City Of Culture celebrations, which I'm really looking forward to, especially as David Shrigley has been nominated.
You have a golden ticket to Easons, what magazine is first on your list?
A five-way tie: Entertainment Weekly, Sight & Sound, Mojo, Fast Company and Fangoria, a horror movie magazine. It's my idea of a comfort read.
What are your most clicked bookmarks?
I tend to follow the movies like other people follow the football, so waste a lot of time on Deadline.com (for all the industry news) and Joblo.com (for the geek stuff), and I'm excited about Pitchfork's new movie site, The Dissolve. New York Magazine's Vulture hub is my favourite pop culture site, and I'm a bit of a comedy nerd, so love Splitsider.com. Like most of everybody else, I'm trying (and failing) to get off Facebook. I'll get there. Eventually.
Do you have a favourite podcast or radio programme?
Podcast-wise, Marc Maron's WTF is a constant companion. He's an American comic who's had his fair share of ups and downs, talking shop with other comics, and more recently musicians. The interviews tend to be long, surprising, insightful and occasionally moving. He posts new shows twice a week. Radio-wise, I've been listening to an awful lot of Lyric FM of late, in an attempt to block out the relentless miserabalism of Irish talk (and talk, and talk) radio; that said, Paul McLoone's brilliant show on Today FM is still a bit of a beacon for sad old indie kids everywhere, myself included.
When you fall into a YouTube hole what's the general subject matter of the videos you're watching?
Forgotten '80s electro-pop (Strawberry Switchblade's Since Yesterday is on constant repeat), old Saturday Night Live sketches (Beyonce, Paul Rudd and Justin Timberlake doing Single Ladies never grows old), anything to do with John Cassavetes, Luke Kelly singing Raglan Road, Robyn performing Dancing On My Own (she always gives it the full whack) and the asdf movies, part 1-6.
What song should we listen to right now?
'Light And Day', by The Polyphonic Spree. Why? Because it's finally summer, that's why. Failing that, 'I Don't Care' by Iona Pop, because it's on the soundtrack to the film I just finished, I've listened to it 1,000 times, and I'm still not sick of it.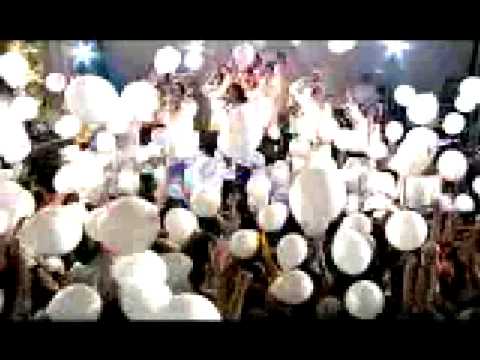 Which boxset/TV series do you have on the go at the moment?
There's so much amazing quality telly knocking about at the moment, it's officially impossible to keep up; I'm just getting around to Boardwalk Empire, which I'm loving, and try to keep up with Veep and Community. Then there are the choice Guilty Pleasures: I love The Amazing Race, which is the best game show in the world, and The UK Apprentice has been an awful lot of fun this summer. Right now I'm liking Hannibal, which is so much better than it should be, and Adventure Time, a genius animated show that's quite unlike anything I've ever seen. Oh, and Lilyhammer – roll on Season 2. Oh, and Doctor Who, always. I'm impossibly excited about the 50th anniversary special in November.
Which app do you use the most?
Truth be told, my poor iPhone is banjaxed and I can't run any of the apps on it right now. That said, I'm vaguely obsessed by the cinematic and comedic opportunities that Vine offers. It's a whole new language.
Do you play video games or mobile platform games, and if so, what's your favourite at the moment?
I have never played video games. Give me a pinball machine and I'm happy. That said, I do play Just Dance with my family upon occasion, whereupon they take turns to mock my misplaced enthusiasm and spasmodic moves. Also: I'm still trying to nail American Girl by Tom Petty on Guitar Hero. It's a life's work.
What is your favourite club night of all time?
I got three: The Thursday night indie disco at McGonagles, formerly of South Anne Street, Dublin, Powderbubble, formerly of The POD, Dublin, and Trash, Errol Alken's old club night in London. I went there once, and it was deadly.
If you could transport one international cultural outlet to your home town, what would it be and why?
I live in a small town in Donegal called Ramelton, which already plays home to the best live venue in Ireland, McDaid's Wine Bar. It's fine as is. My home town is Dublin, which could badly do with a store that sells superhero supplies and has an after-school tutoring annex for children out back, like The Brooklyn Superhero Supply Co., founded by 826 NYC which is possibly the best place I've ever been to, ever.
And finally, if you check out one new film this week make it…
I got two… PONYDANCE! – which screens at the Galway Film Fleadh today (Thursday, July 11) at 7.30pm in An Taibhdhearc, and Mechanic, which screens in New Irish Shorts 6 on Saturday 13th at 12pm. That's a plug, by the way. If you can't make either of those, go see Guillermo Del Toro's Pacific Rim, which opens everywhere on Friday. Giant monsters fighting giant robots? What's not to love?
Previously on PopLives: Beardyman, Lynnette Moran, Rob Delaney, Julie Chance,  Conor O'Brien, Nial Conlan, Wallis Bird, Adrian Crowley, Tegan Quin, Ellie Macnamara, Steve Ryan, Mumblin Deaf Ro, Rick O'Shea, Grace Dyas, Mark O'Halloran, Amy Conroy, Louise McSharry, Maeve Higgins, Ray Yeates, Nialler9, Jeanie Finlay, Kevin Barry, Brigie De Courcy, John Scott, Willie White, Niall Muckian, Phil Boyle, Angela Dorgan, Roise Goan, Joshua Gordon, Mick Minogue, Eilis Boyle, Annie Mac, Ben Frow, Michael McDermott, Sinead O'Connor,  Shane Langan, Kathy Scott, Eoghan Kidney, Michael Roe, and Phillip McMahon.