PopLives #43: Darren Foreman aka Beardyman
Every week this Q&A finds out what various heads in music, film, fashion, theatre, bukes, performance, tech stuff, and whatever else are consuming.
Beardyman is a British electronic musician who was also the first beatboxer to win the UK Beatbox Championship two years in a row in 2006 and 2007. He is renowned for his innovative live sets, currently using his custom-made production system the Beardytron 5000 mkII, which you can read more about here. He will perform at the Sea Sessions on Friday June 21st, and you can buy tickets here.
What are you reading?
Audio book of God Is Not Great by Christopher Hitchens, Smart and Gets Things Done by Joel Spolksy, and a Short History of Nearly Everything by Bill Bryson
Last film you saw and your verdict?
Friends With Kids, far less gash than you would ever believe. Smart, funny, witty, sharp, sophisticated, and well directed and acted.
Last gig/concert you went to and your verdict?
Saw DeVotchKa. They rocked and swung and wailed and opined. Lovely stuff, kind of gypsy folk stuff. Awesome.
Last stage production you saw and your verdict?
The last piece of theatre i saw live was an immersive theatre thing at the Edinburgh Fringe called The Red Room. It was awesome. Very daring. You get involved in the show and are asked to move around the room to experience different parts of the show from different angles to appreciate the narrative as best as possible. Sounds pretentious but it really worked.
Last gallery / museum / exhibition you visited and your verdict?
Went to a massive art exhibition at the Business Design Centre, it was mental. Loads of amazing art from up and coming artists and established ones. Amazing.
You have a golden ticket to Easons, what magazine is first on your list?
Sound On Sound or New Scientist. Everything else is wank. I try to read the Economist sometimes but it makes me unhappy.
What are your most clicked bookmarks?
YouPorn only. I only go online to masturbate. I'm actually masturbating right now.
Do you have a favourite podcast or radio programme?
BBC6 music. That and Blu Mar Ten's podcast. And maybe Data Transmission.
When you fall into a YouTube hole what's the general subject matter of the videos you're watching?
Introducing myself to new music or learning about science or watching intelligent atheists completely destroy dumb people.
What song should we listen to right now?
'Unreal Square' by Squarepusher.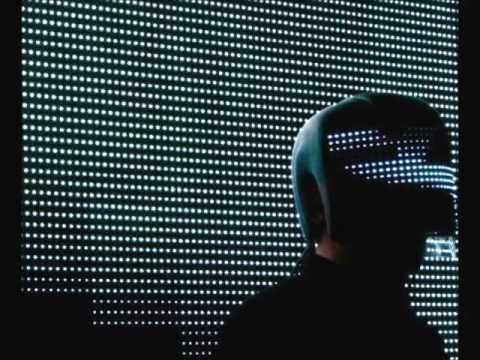 Which boxset/TV series do you have on the go at the moment?
I watch Modern Family sometimes. I got into Breaking Bad too but it makes me sad.
Which app do you use the most?
iBooks or Kindle at the moment. If I feel like irritating people I go for the plethora of music apps I have.
Do you play video games or mobile platform games, and if so, what's your favourite at the moment?
I don't play video games. I used to when i was a kid, all the time. I used to spend time coding too. Now I consider games a complete waste of time. However, when the Oculus VR glasses come out I'm getting back into it.
What is your favourite club night of all time?
Possibly Low End Theory in San Francisco… awesome.
If you could transport one international cultural outlet to your home town, what would it be and why?
I'd bring the whole of Brighton up to my house in London, including the beach. And also Graz in Austria. I'd remove it from Austria and put it near my house.
And finally, if you check out one new record this week make it…
Thycho – Dive.