PopLives #42: Lynnette Moran
Every week this Q&A finds out what various heads in music, film, fashion, theatre, bukes, performance, tech stuff, and whatever else are consuming.
Lynnette Moran is a creative arts producer, director and performance maker, and the festival director of Live Collision, which takes place at the Project Arts Centre in Temple Bar from today until Sunday.
What are you reading?
Korea's Place In The Sun by Bruce Cumings, it is research for the next project I am producing
Last film you saw and your verdict?
The Hours was the last film I watched, I saw it before when it was first released but this summer I read the novel for the first time and fell in love with the story in a new way. It is a stunning read by Michael Cunningham, and the screenplay by David Hare is cleverly crafted. It's one of those stories that reveals something new each time you watch or read it. Also forget the prosthetic nose, Julianne Moore is silently stunning.
Last gig/concert you went to and your verdict?
Young Heart's Easter Rising – a pub crawl of sorts where the audience tipped over from one gig to the next…an ideal night.
Last stage production you saw and your verdict?
Have I No Mouth by Brokentalkers based on the real life experience of Feidlim Cannon, exploring the relationship between a mother and son in the aftermath of the father's death which they feel could have been prevented. Feidlim's mother joins him onstage, as does a silent character performed by Eric Keller and together they bravely explore this tragic part of their family life. The act of storytelling is touching and gentle while also being handled in a contemporary performance aesthetic that poetically explores the implosion of this families world.
Last gallery / museum / exhibition you visited and your verdict? 
CCA to see Jesse Jones' solo exhibition, The Other North, featuring a new film co-commissioned with Artsonje Center, Seoul, South Korea. Astute and potent work, she's a star.
You have a golden ticket to Easons, what magazine is first on your list?
From the first moment I ingested the offerings of 'Face' magazine when I was a teenager with Katie Grand at the helm as fashion editor and Julie Verhoeven, a newly graduated illustrator making every edition a visual feast, I have continued my love affair with fashion/culture magazines. Dazed & Confused, iD, Love, Another Magazine, The Gentlewoman and Twin magazine all sit at the top of my list with fash editors, stylists and photographers I know and like. As always, I would also throw in a copy of Oprah for my Mam because she loves it.
What are your most clicked bookmarks? 
Both the Irish Times & Guardian for news & culture. I regularly read online art magazine/publications such as, this is tomorrow and Exeunt magazine. I always check out festival websites particularly international ones I can't travel to, and for mindless surfing I go to the fancy.com, coolhunting, the selby & art Wednesday.
Do you have a favourite podcast or radio programme? 
I enjoy Artangel podcasts and Fuel Theatre's podcast series. I'm also a fan of Jarvis Cockers 'Sunday Service', Desert Island Discs and KEXP.
When you fall into a YouTube hole what's the general subject matter of the videos you're watching?
Music is the usual culprit, also I never buy boxsets or catch things when they are first shown on tv but I am useless at sourcing ways to view things for free online, so I try to watch stuff via youtube clips & they're normally broken into many parts.
What song should we listen to right now?
This is the hardest question so far, my Spotify is packed to the rafters, but at the moment I would say Lost In The Light by Bahamas – I have the album Barcode on loop and Zola Jesus album Conatus right behind it.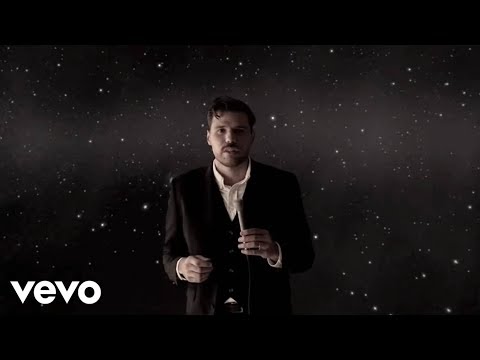 Which boxset/TV series do you have on the go at the moment?
None but I have recently just finished watching Girls online and My Mad Fat Diary on 4oD
Which app do you use the most?
Apart from twitter, hailo & evernote
Do you play video games or mobile platform games, and if so, what's your favourite at the moment?
This, I never find the time for.
What is your favourite club night of all time?
There is only one – 'Family' a Richard Mortimer club, it was in the Tea Building in Shoreditch during my first few years living in London. It had a super strict door policy with a 'strictly no nine-to-fivers rule', if you weren't a club kid you weren't getting in. Amazing nights included sharing the dancefloor with Bjork, Wolfgang Tillmans, Alison Goldfrapp, Roisin Murphy, Gareth Pugh and the list goes on.
If you could transport one international cultural outlet (gallery, theatre, venue, club, etc) to your home town, what would it be and why?
Palais de Tokyo a contemporary art gallery in Paris, it has beautiful architecture with a stunning entrance with a mix of old and new, a great programme of work, incredible book shop and to top it off a great café. It also has an effortless sense of calm, I immediately feel alright in the world when I go there.
And finally, if you discover one new performer this week, make it…
All of the performers in Live Collision International Festival www.livecollision.com a festival of live art, performance, theatre, visual art, screenings and digital projects. Check out the 3 double bills at Project Arts Centre or Walking : Holding by Glasgow based artist Rosana Cade to take an intimate journey through the city for one audience member at a time – the festival is a 'collision' of exciting Irish artists alongside international artists never before shown in Ireland with stunning works of contemporary performance.
Previously on PopLives: Rob Delaney, Julie Chance,  Conor O'Brien, Nial Conlan, Wallis Bird, Adrian Crowley, Tegan Quin, Ellie Macnamara, Steve Ryan, Mumblin Deaf Ro, Rick O'Shea, Grace Dyas, Mark O'Halloran, Amy Conroy, Louise McSharry, Maeve Higgins, Ray Yeates, Nialler9, Jeanie Finlay, Kevin Barry, Brigie De Courcy, John Scott, Willie White, Niall Muckian, Phil Boyle, Angela Dorgan, Roise Goan, Joshua Gordon, Mick Minogue, Eilis Boyle, Annie Mac, Ben Frow, Michael McDermott, Sinead O'Connor,  Shane Langan, Kathy Scott, Eoghan Kidney, Michael Roe, and Phillip McMahon