PopLives #41: Rob Delaney
Every week this Q&A finds out what various heads in music, film, fashion, theatre, bukes, performance, tech stuff, and whatever else are consuming.
Rob Delaney is a comedian and writer. In 2012 he became the first person to win the Funniest Person On Twitter award at the Comedy Awards. On Sunday he performs at Dublin's Vicar Street and you can buy tickets here.

What are you reading?
Open City by Teju Cole
Last film you saw and your verdict?
Kings of Summer. New independent American film. Minor masterpiece. See it.
Last gig/concert you went to and your verdict?
High on Fire. It was a filthy, nasty metal show. My hearing was damaged and I loved it. Total mayhem.
Last stage production you saw and your verdict?
I think it was the musical Wicked. I LOVED it. I wish I'd died while watching it so it was my final memory.
Last gallery / museum / exhibition you visited and your verdict?
SPILL by Daniel Beltra at G2 Gallery in Venice, California. Staggering photos of the BP oil spill in the Gulf of Mexico. Very upsetting and disarmingly beautiful
You have a golden ticket to Easons, what magazine is first on your list?
Maybe The Atlantic or The New Yorker? I subscribe to those because have some pretty fantastic writers who go pretty deep into their subjects.
What are your most clicked bookmarks?
Twitter and Tumblr. I follow a pretty diverse group of people and organizations, so I rarely need to leave to get new or anything.
Do you have a favourite podcast or radio programme?
Henry Rollins has a music show on KCRW in Los Angeles, but I think you can hear it globally. His musical taste is so insanely diverse and he works so hard to put together astonishing shows each week.
What song should we listen to right now?
'My God is the Sun' by Queens of the Stone Age.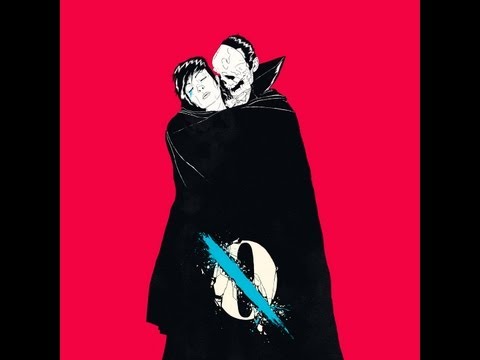 Which boxset/TV series do you have on the go at the moment?
Paul Feig and Judd Apatow's show Freaks and Geeks. It's sublime. So funny and human.
Which app do you use the most?
Tweetbot, which makes Twitter a little easier to use and a white noise app that I use to help my two month old baby sleep.
Do you play video games or mobile platform games, and if so, what's your favourite at the moment?
No.
What is your favourite club night of all time?
I don't go to clubs. If I did, I'd go on stoner/desert/fuzz rock night. Anything with tuned-down guitars and sludgy boogie music with loud guitars.
If you could transport one international cultural outlet to your home town, what would it be and why?
Maybe the Musee D'Orsay? It's not TOO huge so as not to be able to get nice and familiar with everything in it after a while. And it's just exploding with brilliance. I get horny when I go there.
And finally, if you check out one new comedian this week make it…
I just saw this Norwegian kid named Daniel Simonsen last night in London. He was very, very good. Excited for his future.
Previously on PopLives:
Julie Chance
,  
Conor O'Brien
, 
Nial Conlan
, 
Wallis Bird
, 
Adrian Crowley
, 
Tegan Quin
, 
Ellie Macnamara
, 
Steve Ryan
, 
Mumblin Deaf Ro
, 
Rick O'Shea
, 
Grace Dyas
, 
Mark O'Halloran
, 
Amy Conroy
, 
Louise McSharry
, 
Maeve Higgins
, 
Ray Yeates
, 
Nialler9
, 
Jeanie Finlay
, 
Kevin Barry
, 
Brigie De Courcy
, 
John Scott
, 
Willie White
, 
Niall Muckian
, 
Phil Boyle
, 
Angela Dorgan
, 
Roise Goan
, 
Joshua Gordon
, 
Mick Minogue
, 
Eilis Boyle
, 
Annie Mac
, 
Ben Frow
, 
Michael McDermott
, 
Sinead O'Connor
,  
Shane Langan
, 
Kathy Scott
, 
Eoghan Kidney
, 
Michael Roe
, and 
Phillip McMahon