Game of Thrones audition tapes
Get your dragons to talk to my dragons. A selection of audition tapes from Game of Thrones actors.
I love audition tapes because everything always looks so off. Especially with something like Game of Thrones, you imagine the characters were always just so. The 'actors' themselves disappear in the mist of mountains, beaches and forrest. This might be the reason why I always yelp when I see Joffrey aka Jack Gleeson trotting around Trinity in his civvies. VERY disconcerting.
And so, Arya and Sansa aka Sophie Turner and Maisie Williams giving it socks in their auditions. (via Jezebel.)

Here's Khal Drogo aka Jason Momoa being intimidating in his audition.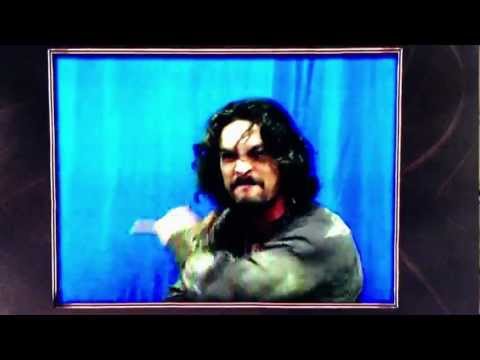 Meanwhile Rory McCann's audition for Sandor Clegane takes a terrifying turn half way through.