Yeah Yeah Yeahs debut new track 'Sacrilege'
And they're back. Yeah Yeah Yeahs unleash 'Sacrilege', a new track from their upcoming album, Mosquito.
Yeah Yeah Yeahs have done pretty well at keeping most of Mosquito under wraps, aside from a few stray videos coming out of the odd gig they've done ahead of the album release in April. With a couple of teaser trailers hinting at a sound but doing absolutely nothing to actually reveal it, last night a new track from the album, 'Sacrilege', debuted on BBC Radio One.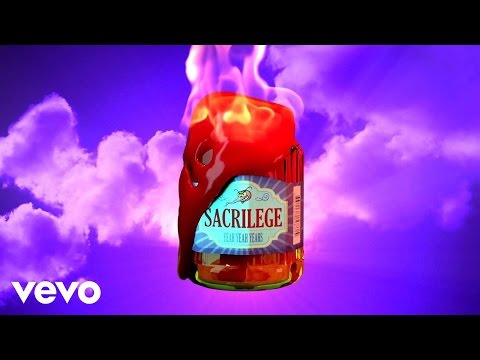 'Sacrilege' is a sleeping giant, starting out with a lean and rather muted tune before the chorus kicks in, and gradually bursts of guitar riffs douse the increasingly urgent tone with splashes of colour. The most interesting diversion though is an enthusiastic gospel choir, driving the whole thing home with an energy that evokes 'Williams Blood'.
While several of YYYs trademarks are immediately evident – primarily Karen O's propensity to go from cooing to distorted screeching – there are new elements too; more traditional guitar sounds that nod towards classic rock. A structure that doesn't burst at the seams as YYYs tracks have a tendency to do, but instead remains expertly contained. And of course there's the gospel choir, a curve ball that works brilliantly, as Karen O outsources her enthusiasm to the handclaps and spirited wailing that conclude the track. Also, you can't call something 'Sacrilege' and not have a gospel choir, right?!
While 'Sacrilege' doesn't have the immediate impact of the previous first releases from It's Blitz!, 'Zero', or Show Your Bones' 'Gold Lion', there's a confident sophistication underpinning 'Sacrilege' that balances the coyness of Karen O holding off on putting pedal to metal, the playfulness of a gospel choir, and the eclecticism of guitar sounds and styles. All of these positives bode well for Mosquito.