The Frames: In The Deep Shade
I can't remember the year, but I first saw The Frames play in Simon's Place cafe in George's Street Arcade. It was probably around the time I had become immersed in their debut album, and maybe it was also around …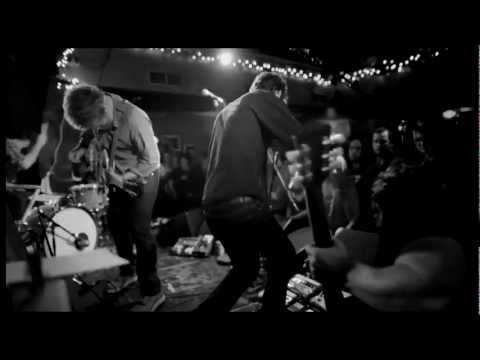 I can't remember the year, but I first saw The Frames play in Simon's Place cafe in George's Street Arcade. It was probably around the time I had become immersed in their debut album, and maybe it was also around the same time I had heard Glen Hansard playing live on Phantom, back when the station was in a shed and one song was interrupted by a dog barking. Myself and my friends would trade Frames recordings on tapes, and I recall going on long walks with bootlegs playing in my Walkman. I guess it was the sensitivity of the songs that dragged me in, having moved on from listening to classic rock, punk and grunge to Jeff Buckley territory, and Cohen and Dylan and Muddy Waters and Nina Simone. For about two or three years, I went to every Frames gig going, from sweaty packed shows in Whelan's where The Frames' friends – David Kitt, Damien Rice – would step up on to the stage, to more bombastic ones at Vicar Street and the Olympia, new album tours and New Year's Eve shows. After a while, Frames gigs became slightly annoying, mostly because of the zealousness of the fans. I still own every record though, and know every song. Their gig at the Electric Picnic on the band's 20th anniversary brought those tingling feelings back, when Hansard would scream the climax to 'Fitzcarraldo', or Colm Mac Con Iomaire's fiddle playing would drift towards heavenly.
Aside from U2, I don't think I've ever seen the intensity of begrudgery directed with such venom than when The Frames became popular. Ok, maybe Humanzi. Pre-hipster era, being labelled a Frames fan was a shorthand for snide and dismissive remarks aimed at so-called indie 'I prefer the early stuff' heads. This was a time when people said "Wexford Street" as if it was an insult, when Road Records was still busy and Phantom was underground. It became a time when Glen was slagged off with a rather astonishing ferocity. Their record label wranglings and the audience's presumptuous conclusion that they were a band that was always going to be the bridesmaid and never the bride cemented their underdog status. The Frames were a great Irish band in Ireland and that was how it was always going to be.
Except people who keep going – like Hansard has done – have a knack of disrupting a narrative when they believe in what they're doing. Hansard getting nominated for an Oscar for a little film called 'Once' was quite astounding. Finally the bridesmaid was going to have a big day. Even the idea of Glen Hansard walking around LA in his beard and corduroy trousers, stringy bracelets and a battered guitar seemed slightly preposterous. But for all of The Frames' brilliant songs and achievements, that superstar moment was going to come from somewhere no one expected. I also remember the guilt I felt in alerting the Academy to the idea that the song might not actually be eligible for the award considering it had come out on a previous Swell Season record, for a story I was doing for The Sunday Tribune. The Academy checked it out, maintained it was eligible and the rest, as they say… And I remember even more how Hansard didn't give me nuclear dirty looks in subsequent interviews – which I totally would have done if someone tried to screw up my Oscar. He remained as ever gracious and genuine. And you can't take those characteristics away from him.
Since then, Hansard has excelled. The Swell Season and Hansard backed by The Frames have toured the world countless times. He has taken his place amongst folk royalty. And no matter how much the begrudgers moan, has remained one of the most polite and decent people you could meet, even though his overly analytical conversations in interviews with lofty similes and his earnest intensity can sometimes come across badly on the page. He still busks, although these days it's at Christmas and with Bono for charity. The two men probably have a lot more in common than you'd think, because above all else, they believe in themselves.
Even now though, The Frames can still put you on edge. They're never quite perfect, and that's probably part of their beauty. In 2011 at Other Voices, the last time I've seen them play, the set went completely pear-shaped. Hansard responded not like a calm rock star, but like a frustrated perfectionist who still can't believe that even with success, simple things can go wrong. He kicked his guitar pedals and pirouetted, hitting Mac Con Iomaire's violin. The fury only added to the set. There were a few newbies to The Frames in St James' Church that night, and as always for any Frames first-timer, the band was once again a revelation.
On Sunday at JDIFF, Conor Masterson's documentary on The Frames will be screened at Cineworld. The documentary was filmed over 18 months, beginning with the band's anniversary tour in 2010. There are a couple of snippets from the film above and below, which you'll have to settle for if you don't have a ticket to the screening, as it's sold out.