PopLives #33: Tegan Quin
Tegan Quin is an award-winning musician, songwriter and one half of the band Tegan and Sara along with her twin sister, Sara Quin. Tegan and Sara have released seven acclaimed studio albums, the latest being 'Heartthrob'. What are you reading? …
Tegan Quin is an award-winning musician, songwriter and one half of the band Tegan and Sara along with her twin sister, Sara Quin. Tegan and Sara have released seven acclaimed studio albums, the latest being 'Heartthrob'.
What are you reading?
Canada by Richard Ford.
Last film you saw and your verdict?
Catfish. I loved it. I'm fascinated with people who meet online and build relationships without ever meeting first. There is so much lost in digital communication. It's a whole different world out there. I was haunted after watching it.
Last gig/concert you went to and your verdict?
Haim. In Manchester. Fantastic. Brilliant writers, performers and people.
Last stage production you saw and your verdict? (Theatre / dance / musical etc)
A Christmas Carol in Atlanta, Georgia on the 23rd of December. It was fantastic. It's a classic and what better time to see it live than 2 days before Christmas?
Last gallery / museum / exhibition you visited and your verdict?
I can't even remember… it's been that long. I'm ashamed.
You have a golden ticket to a magazine store, what publication is first on your list?
Vanity Fair. I love the mix of topics and the ads. It's reliably good.
What are your most clicked bookmarks?
I could never admit them publicly! One is for my neighborhood. It lists up and coming events and new etc. I go to Twitter a lot. I read www.thedailybeast.com for news. I don't do a ton of internet daily. I try and NOT sit in front of the computer when possible.
Do you have a favourite podcast or radio programme?
I love the podcast for This American Life on NPR. I think it's brilliant.
When you fall into a YouTube hole what's the general subject matter of the videos you're watching?
Cat videos. Obviously.
What song should we listen to right now?
'Closer' by Tegan and Sara.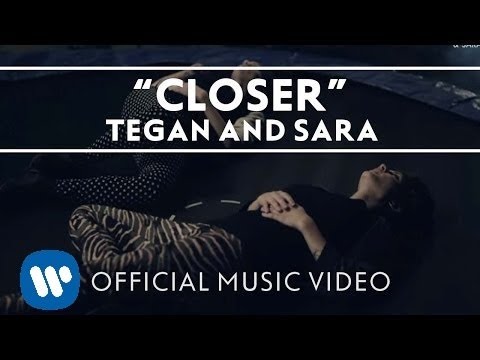 Which boxset/TV series do you have on the go at the moment?
I'm watching Nashville Season 1, Parenthood season 4 and Homeland season 2.
Which app do you use the most?
None. Not a big app person.
Do you play video games or mobile platform games, and if so, what's your favourite at the moment?
Nope.
What is your favourite club night of all time?
Not a big club person. (I'm starting to sound pretty lame right about now ya?)
If you could transport one international cultural outlet (gallery, theatre, venue, club, etc) to your home town, what would it be and why?
I just saw a show a few months ago at Royal Albert Hall. There is definitely NOTHING like that in Vancouver. I'd transport that venue and then see every show I could!
And finally, if you listen to one record this week make it…
Macklemore and Ryan Lewis – 'The Heist'.
Previously on PopLives: Ellie MacNamara, Steve Ryan, Mumblin Deaf Ro, Rick O'Shea, Grace Dyas, Mark O'Halloran, Amy Conroy, Louise McSharry, Maeve Higgins, Ray Yeates, Nialler9, Jeanie Finlay, Kevin Barry, Brigie De Courcy, John Scott, Willie White, Niall Muckian, Phil Boyle, Angela Dorgan, Roise Goan, Joshua Gordon, Mick Minogue, Eilis Boyle, Annie Mac, Ben Frow, Michael McDermott, Sinead O'Connor,  Shane Langan, Kathy Scott, Eoghan Kidney, Michael Roe, and Phillip McMahon