PopLives #30: Mumblin Deaf Ro
Over the next few weeks on PopLives, the Q&A that concerns itself with the media consumption of interesting people, the nominees of this year's Meteor Choice Music Prize will be answering the questions. The Choice takes place in the Olympia …
Over the next few weeks on PopLives, the Q&A that concerns itself with the media consumption of interesting people, the nominees of this year's Meteor Choice Music Prize will be answering the questions. The Choice takes place in the Olympia on March 7th. 
Ronan Hession aka Mumblin Deaf Ro is nominated for this year's Choice Music Prize for his album 'Dictionary Crimes' released on Popical Island.
What are you reading?
A Fine Balance by Rohinton Mistry – an epic story about families and communities during the partition of India – at least the first 124 pages are about that – the rest could be about space invaders.
Last film you saw and your verdict?I watched 'On Golden Pond' recently, with Henry Fonda and Katherine Hepburn (they were in it; I didn't watch it with them). Strong performances but the overall story was a bit flat.
Last gig/concert you went to and your verdict?
I went to see Delorentos at Vicar St before Christmas – they were fantastic. They had bags and bags of hooks and the crowd went bananas – a great start to the Christmas holidays for me.
Last stage production you saw and your verdict?
I seldom get to the theatre, but I saw 'The Government Inspector' at the Abbey last year. I am a Gogol fan and a civil servant, so it ought to have been my sort of thing, but I ended up leaving at the interval.
Last gallery / museum / exhibition you visited and your verdict?
I went to the Alice Maher retrospective at IMMA on Earlsfort Terrace. She seems comfortable using a range of media and materials, including brambles, snail shells and fridges. The layout of the building in classroom formation gives you the impression of visiting the chambers of her imagination.
You have a golden ticket to Easons, what magazine is first on your list?
I like Granta, which usually has a mix of short stories, photos, poems and whatnot. When I was writing my most recent album about being part a family, I read their editions themed on family, fathers and mothers.
What are your most clicked bookmarks?
Apart from the usual social networking stuff you have to do as part of being a musician, I like reading the interviews on the Paris Review website or else random internet funny stuff on 'Ned Hardy' or 'No Hope for the Human Race'.
Do you have a favourite podcast or radio programme?
'The Blue of the Night' on Lyric FM has been my favourite show for many years – Carl Corcoran has really educated me musically.
When you fall into a YouTube hole what's the general subject matter of the videos you're watching?
Football penalties. I am slightly OCD when it comes to the Panenka penalty in particular (a graceful dink of the ball down the middle) and mentally take one of those every time I walk down a corridor.
What song should we listen to right now?
'Nyanafi' by Strings Tradition – there's a violin solo about three–quarters of the way through which is one of the tenderest solos I've ever heard.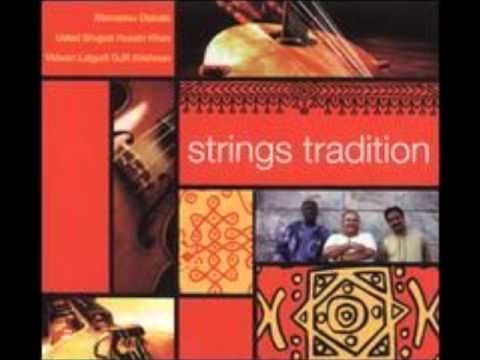 Which boxset/TV series do you have on the go at the moment?
I am the great abandoner of box sets. I am currently abandoning Mad Men.
Which app do you use the most?
'Words with Friends' – a Scrabble variant; although I keep getting hammered ever since I started talking about Scrabble in public.
Do you play video games or mobile platform games, and if so, what's your favourite at the moment?
I bought an X-Box when we first had kids, as a way of passing the time during feeds at 2am, but I haven't played it in about two years.
What is your favourite club night of all time?
I'm not really a clubber I'm afraid.
If you could transport one international cultural outlet (gallery, theatre, venue, club, etc) to your home town, what would it be and why?
The Peggy Guggenheim Gallery in Venice. It's just nice to see what great art looks like in someone's house.
And finally, if you watch one film this week make it…
My favourite film: The Goodbye Girl starring Richard Dreyfuss and Marsha Mason. It's based on a Neil Simon play and is a truly romantic comedy.
Previously on PopLives: Rick O'Shea, Grace Dyas, Mark O'Halloran, Amy Conroy, Louise McSharry, Maeve Higgins, Ray Yeates, Nialler9, Jeanie Finlay, Kevin Barry, Brigie De Courcy, John Scott, Willie White, Niall Muckian, Phil Boyle, Angela Dorgan, Roise Goan, Joshua Gordon, Mick Minogue, Eilis Boyle, Annie Mac, Ben Frow, Michael McDermott, Sinead O'Connor,  Shane Langan, Kathy Scott, Eoghan Kidney, Michael Roe, and Phillip McMahon