PopLives #29: Rick O'Shea
Rick O'Shea is an Irish radio presenter who has presented on RTE's 2fm since 2001. Last year, he won the Irish edition of Celebrity Mastermind. What are you reading? Lee Child's first Jack Reacher book Killing Floor. I find it reallty …
Rick O'Shea is an Irish radio presenter who has presented on RTE's 2fm since 2001. Last year, he won the Irish edition of Celebrity Mastermind.
What are you reading?
Lee Child's first Jack Reacher book Killing Floor. I find it reallty hard to find engaging brain candy stuff (most of what I read is heavy enough or non-fiction) so I thought I'd give it a go. Just finished Hugh Howey's incredibly engaging post-apocalyptic thing Wool. Well worth your time. Before that I re-read 1984, before that Joseph O'Connor's most recent collection, before that Conan Doyle's A Study In Scarlet and The Sign Of Four, before that James Gleick's book on information theory. It varies.
Last film you saw and your verdict?
Les Miserables. Thought it was great. It may have set a new standard for the filming of stage musicals with the singing being done on set and the close-up work.
Last gig/concert you went to and your verdict?
Honestly? I don't remember. I lost my passion for going to live gigs a while back. It became too little return for too much effort. Probably Springsteen last summer?
Last stage production you saw and your verdict? (Theatre / dance / musical / panto etc)
Let's not do last as that was Oliver with my kids at the BGET and, while very nice, not something worth shouting from the rooftops about. Saw Mark Rylance and Stephen Fry in Twelfth Night at The Globe in London a few months before that and it was one of the best nights I've ever had there (and I've stood amongst the groundlings there a fair few times).
Last gallery / museum / exhibition you visited and your verdict?
The Moderna Museet in Stockholm. Pretty decent if on the small side. I usually seek out the modern art museum in any city I visit just to see what they have. Saw the Vasamuseet on the same day – an enormous warship that sank in 1628 on her maiden voyage in Stockholm harbour and wasn't salvaged until the 1950s. Imagine a real giant Pirates Of The Caribbean ship in a room the size of the 02 in Dublin. Breathtaking…
You have a golden ticket to Easons, what magazine is first on your list?
New Scientist. It's the only thing I buy every week (and pretty much the only magazine I buy on a regular basis).
What are your most clicked bookmarks?
All work related - thejournal.ie, theguardian.co.uk, independent.ie and Twitter and FB for the radio show. I'm pretty much never online outside of work hours.
Do you have a favourite podcast or radio programme?
Gaybo on Sunday afternoons on Lyric. No, seriously. He plays the most wonderful jazz and rabbits on between the songs as only he can. If there were a full-time station playing jazz from the 20s, 30s, 40s and 50s I'd have it on all the time.
When you fall into a YouTube hole what's the general subject matter of the videos you're watching?
I don't. Ever. My brain just isn't built that way. If I watch something then that's it, I move on. I think it's that wiring that means I almost never sit mindlessly channel-surfing when watching TV.
What song should we listen to right now?
'Bad Ambassador' by Divine Comedy. Just because it's the one playing in my head as I type.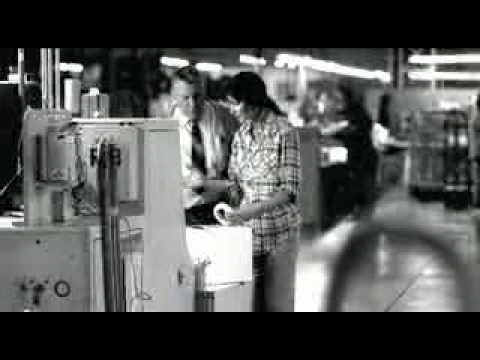 Which boxset/TV series do you have on the go at the moment?
I've only just started watching Girls so I'm playing catchup with that. The most unmissable thing on TV at the moment is American Horror Story Asylum. Other than that the regulars are Mastermind, University Challenge, Only Connect, Modern Family, Elementary, Homeland and The Daily Show.
Which app do you use the most?
I don't have an iPhone so I use very few… RTE News Now, The Guardian, IMDB and Twitter probably.
Do you play video games or mobile platform games, and if so, what's your favourite at the moment?
Nope. Never. Used to be welded to my console when I was a kid (my Atari 2600!) but just never fell back down the rabbit hole when they became huge again.
What is your favourite club night of all time?
The one [SoundCheck] Una used to let me DJ at in Spy! Other than that clubs aren't really my thing and never were.
If you could transport one international cultural outlet (gallery, theatre, venue, club, etc) to your home town, what would it be and why?
The Art Institute in Chicago. Last Summer I saw a Lichtenstein exhibition there (coming to Tate Modern this year, well worth your time), Matisse, Picasso, Seurat, Hopper's Nighthawks, Grant Wood's American Gothic…
And finally, if you watch one film this week make it…
The Odd Couple. Everyone has huge gaps in their movie knowledge – this one was in mine. I bought it in a huge pile of stuff in HMV over Xmas and it's brilliant…
Previously on PopLives: Grace Dyas, Mark O'Halloran, Amy Conroy, Louise McSharry, Maeve Higgins, Ray Yeates, Nialler9, Jeanie Finlay, Kevin Barry, Brigie De Courcy, John Scott, Willie White, Niall Muckian, Phil Boyle, Angela Dorgan, Roise Goan, Joshua Gordon, Mick Minogue, Eilis Boyle, Annie Mac, Ben Frow, Michael McDermott, Sinead O'Connor,  Shane Langan, Kathy Scott, Eoghan Kidney, Michael Roe, and Phillip McMahon