Rejjie Snow – 'Lost In Empathy'
Rejjie Snow is a bit of a favourite around these parts, and his new video for 'Lost In Empathy' has seen him kick up a gear, with the Jamie Delaney-directed vid drawing inspiration from the persecution of albinos in Tanzania. …
Rejjie Snow is a bit of a favourite around these parts, and his new video for 'Lost In Empathy' has seen him kick up a gear, with the Jamie Delaney-directed vid drawing inspiration from the persecution of albinos in Tanzania.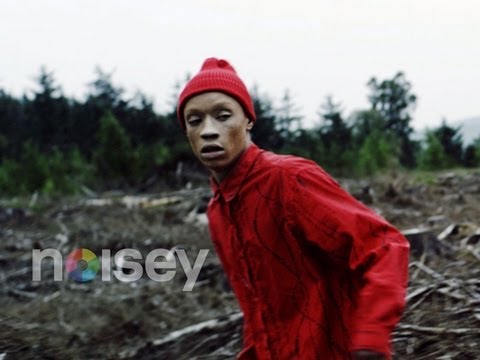 The track is taken from Rejjie's upcoming album 'Rejovich', which will be his first proper release since the mooted 'Fish & Chips' EP never really materialised.
The video debuted on Noisey, quite a coup for a new act, although press online and off have been more than susceptible to the young Drumcondra man's charms as he continues to clock up coverage earned on the back of inventive rhymes, free-flowing beats and neat videos.
Doom, Tyler and Earl are all touchstones for Snow, who back when he was called Lecs Luther, penned this rap for The Ticket, which you can read after the jump.
A nation that's solidified!
lust for the strength of the hammer
in the depth of a human eye
was always told be Cuchulain with the
hurl
when I'm bashing in heads or playing
villain to the urge,
lost in the shadow of the midst
a nation that for so many years was the
slave to a whip
James Connolly, De Valera on my chest
it's the pride in my heart that is weeped up
and swept, but the let the priest pray
and contradictions of the old days
latin being being spouted by the priest
who was once gay
Gay Byrne took the mind from my granny
so now it's stale gravy
let the black kid be paddy