PopLife Review of the Year #1: The Awards
Over the next few days, I'll be publishing one (rather large) post a day for the PopLife Review of the Year, the vast majority of which is Irish-focussed. Today, it's the kick off point, a bunch of PopLife Awards as …
Over the next few days, I'll be publishing one (rather large) post a day for the PopLife Review of the Year, the vast majority of which is Irish-focussed. Today, it's the kick off point, a bunch of PopLife Awards as chosen in a completely undemocratic manner by me. Tomorrow, I'll be taking a look towards 2013. And on Thursday I'll be posting The Year of the Comment, an essay on how the lasting impression of 2012 is the comment, troll, dodgy tweet and circular debate that has typified online conversation and discussions in the media this year. This is my own personal review of the year, and one person can't go to, see or hear everything, so I apologise if events or places I didn't attend (The National Ploughing Championships, The xx at the Olympia etc) don't make the cut.
So after the jump it's the first installment of the PopLife Review of the Year with the PopLife Awards.

GOING OUT
Gig of the Year
Jay-Z & Kanye West: Watch The Throne at the O2. 
Two giant HD screens, two giant LED ascending cubes, perfect sound, endless hits, Watch The Throne making more sense live than it does on record with its massive swagger, and two artists at the top of their game. (Photo via GQ / Getty)
Best Festival
Body & Soul
The weather maketh the weekend at Irish festivals, and after a flood-y start and drizzly mid-point, B&S ended up being something of a scorcher with a brilliant, relaxed crowd, beautiful attention to detail at the setting in Ballinlough, decent food, and of course some great music; new tunes from Villagers, M83, Gold Panda, and more.
Best Overseas Festival
Iceland Airwaves

My sole trip abroad for a festival this year ended up being a wise choice. Airwaves is unique, baffling and full of awesome new bands. I reviewed it
here
.
Best Exhibition
Alice Maher @ IMMA, Earlsfort Terrace
A wonderful collection of new and old showing why Alice Maher remains one of the most distinctive, progressive and important Irish artist around. I wrote a piece about it here.
Promoters of the Year
Hidden Agenda
Smart dance music bookings for a city that struggles to keep up with cool kids internationally when it comes to decent music-driven clubs. Hidden Agenda found a home in the Button Factory and hosted some of the best Saturday nights in Dublin this year.
Club Night of the Year
Mother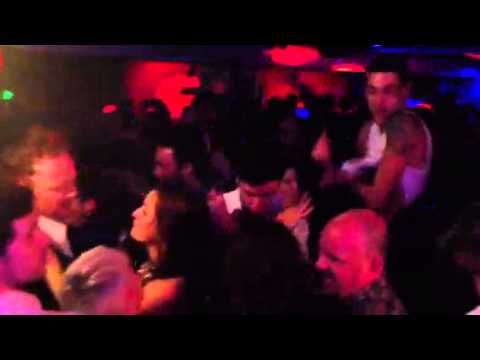 A pokey downstairs club with a small bar and dancefloor that sticks to quality electronic music, disco and the odd blast from the past hit has continued to hold a very special place in a late night gay scene typified by trashy pop in superpubs. Ghostboy and Kelly-Anne made sure the place kicked off week in week out in 2012, with a crowd that's Cheers-esque in both its friendliness and diversity, as well as acting as a valuable fundraising resource for GCN.
Best Cinema
The Light House
What a difference a year makes. Reopened in January under the management of Element, The Light House worked its cinematic ass off this year to get punters in, while maintaining its integrity as a left-of-centre venue you're bound to catch something different at. With festivals, one off screenings, themed evenings and a bar serving craft beers filling what is certainly the most architecturally pleasing modern cinema in the country, Smithfield finally got a little bit more life back into its neighbourhood.
Talking Shop of the Year
Banter
There was plenty of talk in 2012, but some of the most interesting conversations took place on Middle Abbey Street in Twisted Pepper, chaired by Jim Carroll and featuring an endlessly eclectic list of guests in the fields of media, sport, technology, food, activism, politics and beyond. 
Best Cerebral Night Out
Trailblaze
The legacy of Dublin Contemporary's Office of Non-Compliance has seen taken on a life of its own with conversations that drew as many tears as cheers. Every installment is inspirational.

Best Under The Radar Night Out
Monthly General Meeting
Shane Langan and Nial Delo's salon combining comedy, film, music, and stories that changes venue and theme with every installment sewed the seeds for a new way of socialising, as well as prompting ideas and discussions that last long after the doors closed.
Best Free Event
Down With Jazz
One for those who bitch about there never being anything awesome and free to go to in town, this three day shindig at Meeting House Square in Temple Bar was brilliantly organised, scheduled, booked and attended. Major kudos to all involved.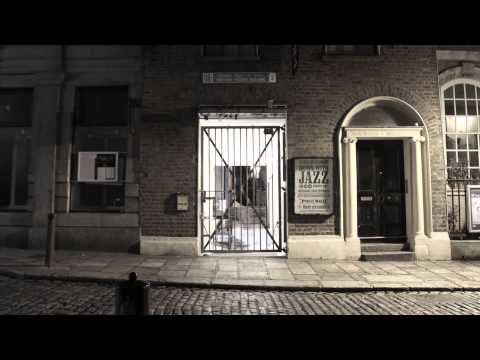 ON STAGE
Best Stage Production
Alice In Funderland @ The Abbey
The culmination of thisispopbaby's remarkable and ambitious vision to create the musical of a generation was realised with a stunning production that most of all had a heart at its core. There is no fear, just nonsense.
Best Off-Site Production
Boys of Foley Street @ Dublin Theatre Festival
A trippy, frightening, emotional, and extremely engaging wormhole through the Foley Street area that frankly left me shaken. 

Best Play
THE FAMILY @ Project Arts Centre

A play that divided audiences down the middle with its challenging and freeform examination of what goes on in a gaff by THEATREclub. I loved it.
Best Irish Language Stage Production
Tromluí Phinocchio @ ABSOLUT Fringe
A groundbreaking production that not only amused and engaged, but also showed that there certainly is room for the Irish language in theatre, which gave many audience members a new appreciation for their cúpla focal.
Best Children's Theatre
Monster/Clock @ Smock Alley
Aaron Heffernan excelled in this excellent puppetry fantasy that was as colourful as it was innovative.
Best Dance
Body Duet @ Project Arts Centre
Michelle Boulé and Philip Connaughton's stunningly choreographed struggle by John Scott cracked open a relationship and let every conceivable emotion bleed out on to the floor.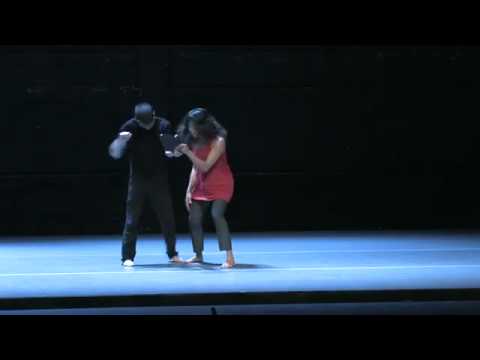 Best Comedy
Stewart Lee's Carpet Remnant World
The most astute and meta stand up show this year, if you can even call it that. Lee is a genius, plain and simple.
IRISH MUSIC
Best Irish Album
Delorentos – 'Little Sparks'
Good things come to those who wait. On their third album, Delorentos hit a groove where it felt as if all of a sudden after two decent albums, everything was slotting into place to create something much more than the sum of its parts. The tenderness of this early-year release still resonates.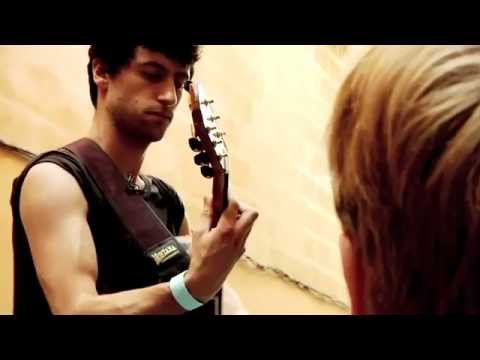 Best Irish Live Act
Le Galaxie
Two of the best festival gigs of the year were both by the same band; Le Galaxie's early evening injection of energy at Forbidden Fruit, which would have been the best show of their career if they then didn't knock it out of the park in the early hours of the morning at Electric Picnic. 100% quality, unadulterated fun.
Most Improved Irish Act
Heathers
The debut record from Louise and Ellie was laden with good songs, but it was only when they hopped into a glossy studio that they could really demonstrate their songwriting chops. 'Kingdom' displayed a remarkable leap forward with a collection of songs that boom live.
Best Irish Solo Act
MMOTHS


I often have a quite tentative feeling about very young acts displaying as much talent as Jack from Newbridge. What if making woozy electronic tunes isn't what he wants to do in a few years time? Can he beef up the live show? Can he better the first couple of tracks uploaded to Soundcloud? 2012′s output answered these concerns with an emphatic yes, resulting in The xx selecting him to finish off their UK tour as a support act.
Best Irish Chung Wan
SOAK
Just 16-years-old, this young Derry woman has a cracker of a tune in 'Sea Creatures' at her disposal, and luckily that's coupled with a charm, confidence and sweetness that won everyone over at Other Voices.
Best Irish Chung Fellas
The Strypes
Novelty? Pastiche? Next Big Thing? Probably all of the above, actually. But there's no arguing with the trajectory of these Cavan boys, from multi-gigging at festivals, selling out Whelan's to getting high fives from big guns and the nod from British Vogue. Will a solid fanbase follow?
Best Irish Tunes
'The Waves' – Villagers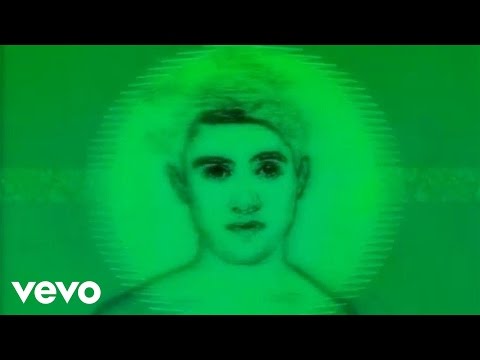 'Gather Up' – Heathers
'Pace Yourself' – Delorentos
'Nightcaller' – Le Galaxie
'For Her' – MMOTHS feat. Young & Sick

PUBLISHING
Best Irish Magazine
Totally Dublin
Who said free sheets were doomed? Totally Dublin managed to hold its own again this year with consistently decent writing, splendid design, and that rare ability to point you in the direction of something you didn't know was happening.
Best Irish Fashion Magazine
Thread
A labour of love that aims to highlight the quality of Irish designers, boutiques, photographers, retailers and stylists.
Best Irish Book
Maeve Higgins, 'We Have A Good Time… Don't We'
A belly-aching collection of Higgins' thoughts on Hen nights, train journeys, working alone, her childhood and more demonstrates a brilliant writing ability, that coupled with honesty and intelligence can be comfortably filed next to 'How To Be A Woman'.
DUBLIN
Best New Shop
Tamp & Stitch


Cool t-shirts, fun jewelry and an espresso bar means the west end of Temple Bar is only getting more interesting.
Best New Cafe
Brother Hubbard
A charming small gaff on Capel St with rocking salads, delicious scones, and friendly staff. The type of place where your mood improves the second you walk through the door.
Best New Cafe and More
The Little Green
A gallery, gig venue and event space, that can still be BYOB while housing a bar is as charming as it is progressive.
Best New Collective
The Chocolate Factory
Currently planning an urban farm on the roof, the Chocolate Factory is just one set of a bunch of people taking back disused buildings around the city and making something happen.
Best New Drink
Dublin Kombucha

Who'd have thought the most delicious drink of the year would be cooked up as a solo project in Stoneybatter? Just goes to show that with passion and a decent product, anything can happen.
Best New Eatery
The Fumbally
If there was one overall change to the city this year, it was the number of restaurants that opened their doors; 777, BITE, Fade St Social, Wuff, Musashi, Damson Diner, and more all brought some much needed eclecticism and optimism to town. But The Fumbally, with its high ceilings, random setting, and simple menu, pushed things forward creating a community hub for D8.
TECH
Best App
Hailo
An app that's actually useful, user-friendly and works (!) improved the taxi travel of so many people – myself included – this year, also adding an element of safety to lone trips.
Best Blog
Nialler9


After all these years, Nialler9 remains my go to point for new music, breaking Irish acts, great podcasts and more.
Most Useful Website
Entertainment.ie
One stop shop for music listings and cinema times, as well as regularly updated gig reviews, exclusive video content, a ticket shop and articles with a sense of humour.
PEOPLE
Man of the Year
Frank Ocean
He changed attitudes in hip-hop overnight by coming out, and released the album of the year with 'Channel Orange'.

Woman of the Year
Savita Hallapanavar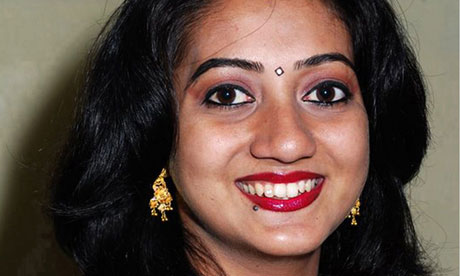 No one could have foreseen the impact this young Indian woman would have on Irish society. Through her tragic death, her husband's bravery and a nation spurred to action through grief and an overwhelming sense of injustice, no one woman shaped this country's year more than Savita.
People of the Year
Protestors
The myth that Irish people don't protest is probably more accurately described by saying that we do protest, but we protest as niche groups. This year, unions, pro-choice citizens, anti-choice citizens, teachers, farmers, communities wanting to save hospitals and more took to our streets to make their voices heard.
Sportsperson of the Year
Katie Taylor
A whole nation cheered as a young woman in a man's game fought her way to victory at the London Olympics. With unwavering faith, phenomenal skill, and remarkable calmness, Katie Taylor became our hero.
Politician of the Year
Claire Daly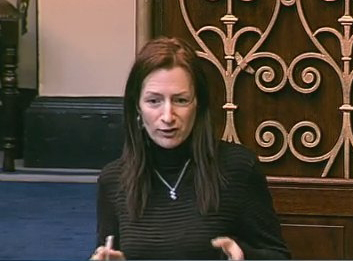 If a day is a long time in politics, then 2012 was a lifetime for Claire Daly who spent one half of the year being criticised for not condemning Mick Wallace's financial issues, and then became the strongest, and perhaps most unifying voice in the pro-choice movement this year, as well as a fine orator.
Over Exposure Award
Craig Doyle and Rosanna Davison
Two things the country did not really need to see this year was yet another Craig Doyle programme and Rosanna Davison's breasts. We got both.
ON SCREEN / WIRELESS
Best Irish TV Drama
Love/Hate


It's a long way from Glenroe on Sunday nights with Nidge, Fran, Darren, Elmo, Git, Dano, Tommy and the rest cocking their guns, smoking fags, and looking over their shoulders. Love/Hate isn't perfect, and the final scene of an oddly shot seagull accompanied by a misguided music choice ended the series on something of a damp squib. The programme's problem with shifting focus from one character to another with each series, along with repetitive dialogue and a couple of episodes that felt rather devoid of story and drama didn't harm the audience numbers, as it rocketed through the ratings and remains the best Irish drama on television.
Best New Irish TV Programme
Irish Pictorial Weekly
It's hit and miss quality of sketches can be forgiven thanks to a brilliant turn from Eleanor Tiernan as a sometimes exasperated 'One Of Those Programmes', hysterical tea advert voice over and, of course, as Terry Clone.
Best Kids TV
Roy
With a Children's TV BAFTA in the cabinet and a fine stable of writer's Roy is on top of the world.
Best Irish Radio Show
Off The Ball


A programme that remains the consistently most entertaining, informative and well-produced piece of radio out there, whether sport is your thing or not.
Best Current Affairs Radio
Lunchtime with Jonathan Healy
We do current affairs radio extremely well, but the one programme I kept switching on everyday was Lunchtime on Newstalk, a show that just barrels along with decent interviews, fast information, and a broadcaster who has keen, sharp skill.
Broadcaster of the Year
Joe Duffy
Love or loath Liveline, Duffy remains the most influential broadcaster in the country, a man who can simultaneously capture, reveal, turn or dismiss the mood of a nation with just one phone call. Most of all, he listens, and the series of women phoning in to talk about abortion and problems with their pregnancies was the best radio this year.
Best Film
Argo
"Argo fuck yourself!"
Best Irish Film
What Richard Did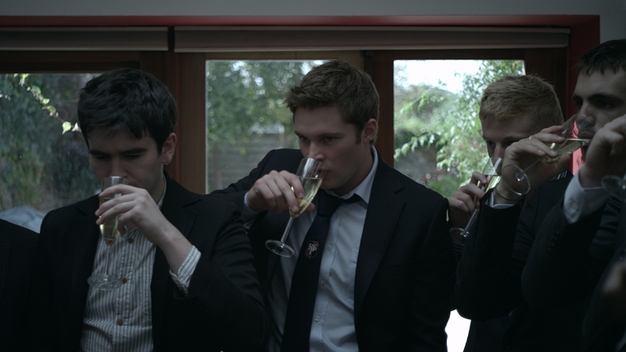 Another great piece of work from Lenny Abrahamson who managed to portray the suffocating guilt of a middle class mistake with sensitivity and skill. Jack Reynor became a future star, but its the fantastic workshopped dialogue of the young cast that rang most true.
Best Music Documentary
Searching for Sugarman
As heart-aching and inspiring as it was unbelievable.