PopLives #25: Louise McSharry
Louise McSharry is the co-founder of Fanny.ie and currently fronting Weekend Breakfast on 2fm. What are you reading? Fat is a Feminist Issue by Susie Orbach, I read an article last week about how this book is still so relevant despite being …
Louise McSharry is the co-founder of Fanny.ie and currently fronting Weekend Breakfast on 2fm.
What are you reading?
Fat is a Feminist Issue by Susie Orbach, I read an article last week about how this book is still so relevant despite being 30+ years old and realised I'd never read it so a friend lent it to me.  How lucky am I that I'm actually reading an intellectual book right now?  I'm actually a really big fan of the books most people dub "chick lit", I like to escape into them.  Marian Keyes and Jojo Moyes are favourites.
Last film you saw and your verdict?
Silver Lining Playbook.  I liked it.  It was nice to see mental health issues on screen in what felt like a realistic way and refreshing after The Master which was too long and lacking in plot despite amazing performances.
You have a golden ticket to Easons, what magazine is first on your list?
Vanity Fair.  I rarely buy magazines anymore (they were one of the first things to go for me in my personal austerity plan) but I like VF's articles and the imagery.  Also the latest edition is the comedy issue edited by Judd Apatow and with brilliant photos of some of my favourite comedy heads.
What are your most clicked bookmarks? 
Twitter, gmail, xojane.com, jezebel.com, someecards.com (LOVE them) and Fanny.ie (of course).
Do you have a favourite podcast or radio programme? 
Well Maeve Higgins stole mine, which is This American Life (I know exactly what she means about starting too many conversations with, "I was listening to this radio programme…") but second to that is The Savage Lovecast.  It's a weekly sex and relationships advice podcast headed up by sex columnist Dan Savage and I love it.  You never know what you're going to hear, sometimes it can be something really heartbreaking and then sometimes it can be someone asking about a sex practice that would make your mind boggle.  (The first one I ever listened to involved the rear passage and a metal detector.)
When you fall into a YouTube hole what's the general subject matter of the videos you're watching?
BEYONCE.
What song should we listen to right now?
'Jump' by Kris Kross.  Someone requested it randomly last weekend during my 2fm show and I had to play it – it still sounds amazing!  And what's not to love about two 13 year olds who wore their clothes backwards and called themselves Mac Daddy and Daddy Mac?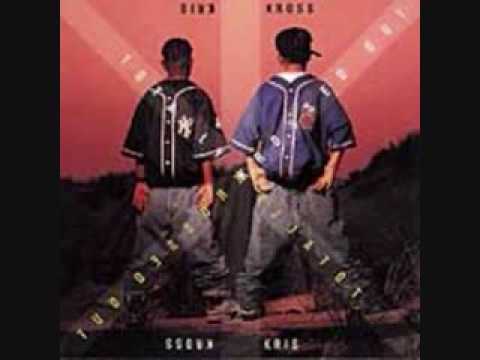 Which boxset/TV series do you have on the go at the moment?
Breaking Bad.  I came to it late, but we're halfway through season 4 now and it's BLOWING MY MIND.
Last gig/concert you went to and your verdict?
Kodaline in the Button Factory on Sunday night.  They're mates of mine, so I'm biased but I thought they were brilliant.  There were lots and lots of young ladies there who I dare-say had motives beyond listening to the music which was funny for us to see as their mates.  It's great to see them getting some recognition, they have worked incredibly hard over the years and write great songs to sing along to.
Which app do you use the most?
Echofon.  I love Twitter.  I genuinely feel it's added significantly to my life.  Second to that the Dublin Bus one.  RTPI is my best friend and worst enemy all at the same time.
And finally, if you bookmark one blog or website this week, make it…
Fanny.ie.  Come on, I wasn't going to say anything else, was I?
Previously on PopLives: Maeve Higgins, Ray Yeates, Nialler9, Jeanie Finlay, Kevin Barry, Brigie De Courcy, John Scott, Willie White, Niall Muckian, Phil Boyle, Angela Dorgan, Roise Goan, Joshua Gordon, Mick Minogue, Eilis Boyle, Annie Mac, Ben Frow, Michael McDermott, Sinead O'Connor,  Shane Langan, Kathy Scott, Eoghan Kidney, Michael Roe, and Phillip McMahon.