PopLives #24: Maeve Higgins
Maeve Higgins is a comedian and writer. Her new book We Have A Good Time… Don't We? is out now on Hachette Books Ireland.   What are you reading? Country Girl, Edna O'Brien's brilliant memoir. I just started it and …
Maeve Higgins is a comedian and writer. Her new book We Have A Good Time… Don't We? is out now on Hachette Books Ireland.
What are you reading?
Country Girl, Edna O'Brien's brilliant memoir. I just started it and it is stunning so far. I met her at the Irish Book Awards and was starstruck. She was really cool and told me a secret.
Last film you saw and your verdict?
Margaret, Kenneth Lonergan's incredible film about a teenager who witnesses an accident. I saw it in the IFI a few months ago, the extended cut, and am still thinking about it. It's about growing up and morality and women and loads of other stuff too. There's one scene in a diner where the lead character, Anna Paquin, is having a heart to heart with a friend but you can't hear what she is saying, because her words are obscured by the other customers' conversations. It made me think about how we all feel like we're important, and that things happen to us, but of course we're just silly dots and the world turns regardless.
You have a golden ticket to Easons, what magazine is first on your list?
O Magazine. I love it. It's got a great blend of empowering writing and hilarious American recipes.
What are your most clicked bookmarks?
Gmail, Twitter, and my favourite food blogs Nom Nom Paleo and TheClothesMakeTheGirl.
Do you have a favourite podcast or radio programme?
'This American Life'. I love this show because it's funny, humane and interesting. I sometimes overdose on it and all of my stories start with "I was listneing to this radio documentary and…" That's when I know I need to cut it back to one episode every two days.
When you fall into a YouTube hole, what's the general subject matter of the videos you're watching?
The usual stuff – Beyonce singing, sleeping kittens falling off things then looking cross, Beyonce dancing, babies dressed as lobsters, kittens surprising themselves in the mirror, babies dressed as sushi, kittens just walking around, Beyonce doing pretty much anything.
What song should we listen to right now?
I can't choose between 'Get Free' by Major Lazer with Amber Coffman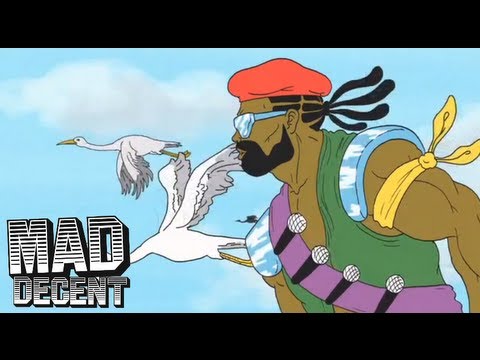 and 'Push The Button' by the Sugababes.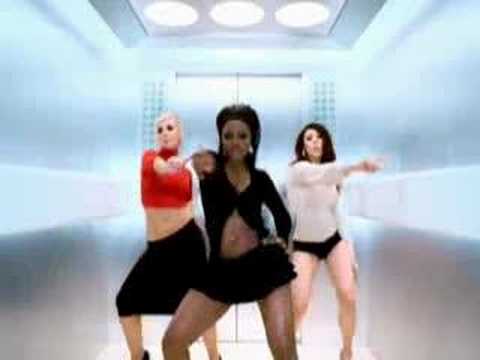 I suppose the latter wins because it has the lyric "my sexy ass has got him in a new dimension" and that makes me laugh every time I hear it.
Which boxset/TV series do you have on the go at the moment?
Well, my favourite TV show is Nationwide, but I don't get to see it that much when I'm gigging. Nationwide blows my mind. I watch it on the RTE Player but it's not as same as the collective experience. I also love Mad Men.
Last gig/concert you went to and your verdict?
Jessie Ware at the Sugar Club. The gig was totally amazing and I bloody love her album too. I wish I was her. I know that makes it sound like I've got low self esteem, but she was just so cool and talented and has incredible eyebrows and a beautiful voice and super hot songs, and what have I got? A butt that won't quit and a book out, that's it.
Which app do you use the most?
Bus Time. One of my favourite daily challenges is to leave the house at the last minute and run so that I just make the bus. Then I sit there triumphantly trying to make eye contact with the other passengers until someone congratulates me.
And finally, if you read one book this month, make it…
The Best of Myles – Flann O'Brien. This book makes me laugh an awful lot, I wish someone told me to read it years ago. I think he was a very brave writer, dedicated to taking in everything around him and turning it into absurdly silly magic. Oh, I wish I was him!
Maeve Higgins performs at the Taibhdhearc Theatre in Galway on Friday December 14th and the Draoicht Theatre in Blanchardstown on Saturday December 15th. www.maevehiggins.com
Previously on PopLives: Ray Yeates, Nialler9, Jeanie Finlay, Kevin Barry, Brigie De Courcy, John Scott, Willie White, Niall Muckian, Phil Boyle, Angela Dorgan, Roise Goan, Joshua Gordon, Mick Minogue, Eilis Boyle, Annie Mac, Ben Frow, Michael McDermott, Sinead O'Connor,  Shane Langan, Kathy Scott, Eoghan Kidney, Michael Roe, and Phillip McMahon.