Savita Halappanavar
By now much of Ireland, and a good chunk of elsewhere, knows about the death of Savita Halappanavar. Kitty Holland and Paul Cullen wrote in Wednesday's Irish Times newspaper, "Two investigations are under way into the death of a woman who …
By now much of Ireland, and a good chunk of elsewhere, knows about the death of Savita Halappanavar.
Kitty Holland and Paul Cullen wrote in Wednesday's Irish Times newspaper, "Two investigations are under way into the death of a woman who was 17 weeks pregnant, at University Hospital Galway last month. Savita Halappanavar (31), a dentist, presented with back pain at the hospital on October 21st, was found to be miscarrying, and died of septicaemia a week later. Her husband, Praveen Halappanavar (34), an engineer at Boston Scientific in Galway, says she asked several times over a three-day period that the pregnancy be terminated. He says that, having been told she was miscarrying, and after one day in severe pain, Ms Halappanavar asked for a medical termination."
Savita Halappanavar
As the news of Halappanavar's death was reported via newspaper front pages on Tonight With Vincent Browne on TV3, and across Twitter on Tuesday night, reactions almost uniform in their sadness, anger and outrage turned to organising demonstrations both in memory of Halappanavar and against the delay in legislating on the 'X Case', which international readers can learn about here. By Wednesday evening, protests had already taken place in Ireland, and Halappanavar's death and the surrounding issues were being covered internationally.
I've gathered some of the coverage here including details of protests, and will try to update it as best as I can.
Latest Irish coverage

Minister for Health James O'Reilly says it's too soon for commitment on abortion.
Ivana Bacik writes in today's Irish Times that it's time for the government to stop talking and legislate.
The Irish Times front page report from Wednesday is here.
The audio from an interview by Kitty Holland with Halappanavar's husband Praveen is on the Irish Times website here.
Halappanavar's husband tells the Irish Independent "Basically everyone back home here [in India], her family and friends, everyone can't believe it in the 21st Century in a country like Ireland."
The Indian Ambassador to Ireland will meet Tainaiste Eamon Gilmore to discuss the issue.
Dearbhail McDonald writes in the Irish Independent, "we need legislation and we need it now" with a follow up here.
Here is the Irish Times editorial from Thursday.
In the North, the issue of clearer abortion law is also being discussed.
Demonstrations
Trade Union TV posted this video from the protest in Dublin on YouTube: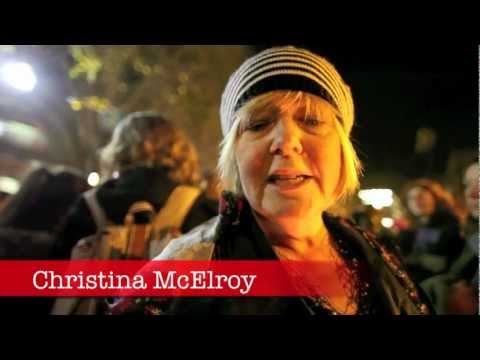 Here is the Irish Times report on the protests held in Dublin and Cork on Wednesday evening.
This YouTube video posted by Luke McManus shows protestors sitting down in silence outside the Dail in Dublin.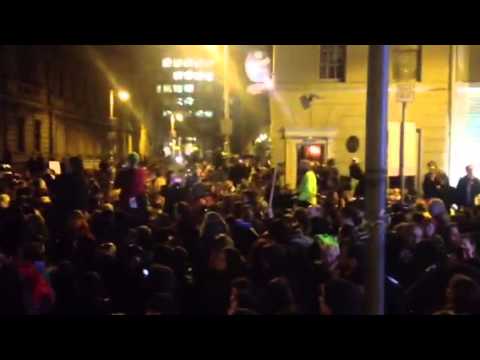 A vigil took place in Limerick on Wednesday evening and another demonstration will follow there this Saturday (17th) at 3pm on O'Connell Street. Liam Gleeson uploaded this video to YouTube: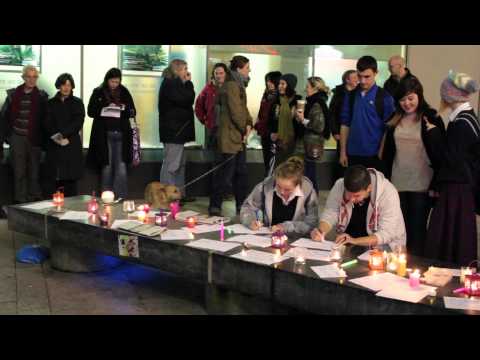 A vigil and protest will be held at City Hall in Belfast on Thursday (15th) at 5.30pm.
In Galway, where Halappanavar died, a candlelit vigil is planned this Saturday (17th) at 5pm.
A march will also take place in Dublin at 4pm on Saturday. At the protest on Wednesday evening, speakers urged those in attendance to gather on Saturday and tell their friends and family to do the same.
In London a demonstration was organised to take place outside the Irish embassy on Wednesday evening, here is a report from the gathering.
International coverage
*latest*
Businessweek writes "It's taken the death of a 31-year- old Indian woman in a hospital in the west of Ireland to force politicians to confront the taboo over abortion."
The Times of India analyses the Twitter reaction.
Jan Moir pitches in in the Daily Mail.
Al Jazeera report here: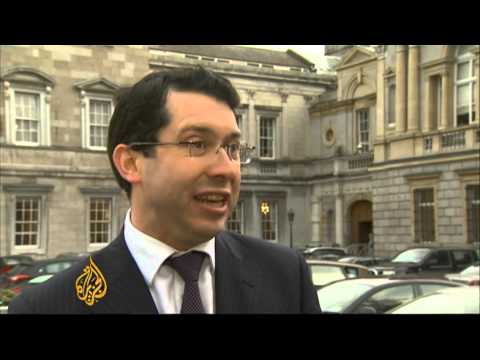 Indian news channel CNN-IBN has this fairly lengthy report, including an interview with Halappanaavar's parents
Report on Indian news channel NDTV:

The Toronto Star follows up their earlier piece.
The LA Times focusses on the reaction in India.
Human Rights Watch on the Huffington Post blogs that Halappanavar's death should spur reform.
CBS news carries AP's copy with quotes from Halappanavar's parents titled "Parents slam Irish abortion laws after woman dies".
This is the latest Reuters report.
The Toronto Star writes, "Savita Halappanavar was in agony but her doctors remained obstinate."
The Hindustan Times using Reuters copy writes "Thousands rally in Ireland after Indian woman denied abortion dies."
Euronews show video from the protest in Dublin.
Emer O'Toole writes a personal piece in the Guardian.
NBC talk about how the case has reignited the abortion debate.
The Scotsman reports the death has "sparked an outcry".
The Hindu focusses on the inquiry into Halappanavar's death.
Marie Claire reports on the protest in Dublin.
International coverage
*earlier*
UK
The Guardian reports here under the headline 'Scandal in Ireland as woman dies in Galway 'after being denied abortion', alongside an accompanying article by Henry McDonald on Ireland's abortion ban, and a comment piece from Jill Filipovic of Feministe.
The BBC is also reporting the story, as is The Mirror here, The Huffington Post UK here, The Telegraph here, The Belfast Telegraph here, with many other online outlets reporting the news based on existing reports.
Sky News reports here saying, "Her death is expected to spark a backlash against the Irish government, criticised by left-wing members of parliament for failing to introduce new laws to permit abortion in life-threatening circumstances."
The Daily Mail's coverage is here.
The Independent carries the story leading with the alleged quote from the Galway University Hospital doctor, "This is a Catholic country."
On The Spectator, Alex Massle blogs, "Oh, Ireland! You knew it would come to this."
In addition to reports from news outlets and blogs, there is plenty more commentary online in the UK, like this lengthy thread over on MumsNet.
US
Time Magazine writes the death of Halappanavar "prompts soul-searching."
The New York Times blogged details of the protests, including photos and video.
Al Jazeera also blogs photos and tweets, and frames the story: "Irish citizens express outrage and call for legislative action after pregnancy-related death."
CNN reports that Ireland's "strict anti-abortion laws are under fire".
For the Christian Science Monitor, Jason Walsh reports "The death of a pregnant woman who was refused an abortion has reignited the debate over Ireland's near-total ban of the procedure, already under reexamination by the Irish government."
The LA Times headlines their report "Death of woman denied an abortion causes uproar in Ireland".
The New Statesman has a comment piece, with Sarah Ditum writing "For too long, Irish women have been the victims of cruel politics and heartless zealots: it is time to listen to the campaigners who speak for the simple truth that women's lives matter."
Gawker posted the front page of Wednesday's Irish Times.
Cosmopolitan writes a 'what if' report saying, "Sure, this took place in Ireland—not the U.S.—but with some American politicians pushing to remove the right to choose, it's a scary sign of what life could be like for women in the U.S. if they get their way."
Fox News carries a comment piece strongly titled 'How bureaucracy killed a woman'.
The Washington Post carrying AP copy reports "Abortion debate flares in Ireland over death of critically ill woman denied quick termination".
An article on Jezebel.com reads 'Woman Denied Abortion Dies in Agony at Hospital'.
The Huffington Post global edition carries their report here, focussing on "the debate over legalizing abortion in Ireland."
The Salon carries the story with a bunch of links.
ABC run it with mostly agency copy.
Australia
The Brisbane Times says, "The Irish government faces worldwide pressure to reform abortion law, with demonstrations planned for Irish embassies around the globe following the death of a young woman in a Galway hospital."

Here is The Sydney Morning Herald's report.
News.com.au picks up the story here.
India

Zee News carries a report here, focussing on Savita's husband's interview with the Irish Times.
The India Daily News reports using AP copy.