Iceland Airwaves 2012: a review
For a music-loving punter, Reykjavik has plenty to offer. Iceland's modern music heritage is pretty astounding, and I've always found it intriguing that acts as avant-garde, cerebral and diverse as Bjork, Sigur Ros, múm, FM Belfast, Emilíana Torrini, Of Monsters …
For a music-loving punter, Reykjavik has plenty to offer. Iceland's modern music heritage is pretty astounding, and I've always found it intriguing that acts as avant-garde, cerebral and diverse as Bjork, Sigur Ros, múm, FM Belfast, Emilíana Torrini, Of Monsters And Men, HAM, Seabear, Amiina and loads more, all come from an island of 300,000 people. The prospect of seeing local music that I'd never be able to catch anywhere else (for the time being) but in its country of origin was as big a draw for me as some of the international acts at the festival. I'm a believer that in order to really 'get' certain music, you have to go to its source. And over the course of Airwaves I began to truly appreciate the fact that in order to REALLY get Icelandic music, you have to go to Iceland. Like in Ireland, music is a national obsession here, and while in Reykjavik for the first time, through meeting people and discovering the randomness of this volatile island still under construction, I began to understand the essence of the beautiful oddness that characterizes so many Icelandic artists.
Full review after the jump
Unfortunately, Airwaves which was a little later in the calendar than usual, landed right in the middle of the worst storm Reykjavik had experienced in 50 years, as the tail-end of 'Superstorm' Sandy whipped the grey sea out of the harbour into a Gerhard Richter tumult over lanes of traffic. Wind dislodged roofs from buildings on the main street, Laugavegur, closing portions of the street with cranes being drafted in to hold them in place. As parents were told to pick their kids up from school, and the roads surrounding Reykjavik were closed to buses and trucks given reports of vehicles being blown over, and walking down the street became a lamppost-grabbing struggle, the safest place was of course, inside somewhere watching some live music.
There are two halves to Airwaves, the daytime 'off-venue' gigs where bands play in bars, cafes, bookshops, hostels, restaurants, makeshift tents and so on, and then the nighttime gigs generally with a line-up of four or five bands which take place in bars, clubs, venues, art museums, concert halls, and so on. Of course the perk of a multi-venue festival in a compact city is that you can nip in and out to different gigs all evening. This worked for the daytime less populated sets, but at night, given the weather conditions and demand for entry in places (meaning lots of queueing) there was a sense that people rocked up to their chosen venue early enough and then stayed for the night. Luckily, most line-ups were beefy enough to make sticking in one place worth it.
DAY ONE
My first stop on Wednesday was Blouse, playing at Kex, a hostel and foodie bar. The venue lay behind a nondescript black door, and up a stairwell, before opening up into a cool laid-back space with a bar serving snacks slightly removed from toasties and bacon fries; bone-marrow with capers and fried shrimp. Blouse played on a small stage with a backdrop of bookshelves, their shoegazey sound evoking The Organ.
Next stop was Lára Rúnars at Reykjavik Backpackers, another hostel. Rúnars has a beautiful voice, and catching just the last song of her set wasn't enough.Here's the teaser for her new album 'Moment':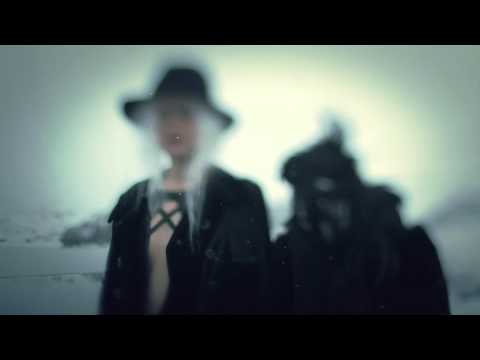 Suitably pleased by Blouse, I caught them again at Hressingarskalinn, a causal restaurant with a tent out the back hosting bands for the week. Again, they impressed, despite the billowing tent canvass and biting wind that couldn't be endured for any great amount of time even assisted by a large Kahlua latte.
Off to Bar 11 and a brace of Australian solo acts were setting up on small, dimly lit bar stage upstairs. First up, Lanterns, a cute dreampop side-project from Ross James of the Young Romantics.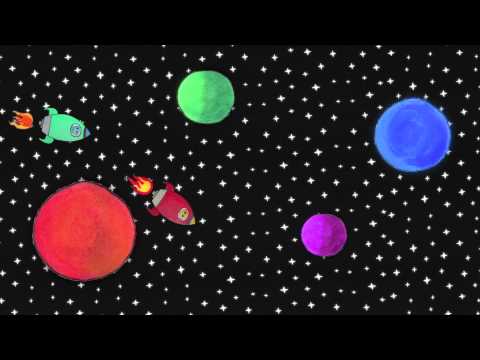 He was followed by Moon Holiday, Alexandra Ward's solo project that found some interesting ground between nostalgic and introspective pop and occasionally darker electronic sounds.
Downstairs, Cousins took the form of Aaron Mangle alone. His loud, dirty and grungey guitar tracks accompanied by some multi-tasking kick-drum action were delivered well as he asked the audience if there was weed in Iceland to giggles, which was followed by an assertion that it was a serious question. The set started promisingly but wandered a little from his grasp.

That night, I opted for an all-Icelandic line-up at Idno, a gaff built in 1896 with a stately home vibe that usually houses a restaurant along with theatre performances in its main room. The main room was packed from the get go with lengthy queues outside for the duration of the evening. Pascal Pinon, 18-year-old twin sisters with four accompanying musicians, two of which were their (very) young sisters with a cuteness value that was overcome by the sweet musical prowess of the band as a whole. Here's a bit of their performance from last year's Airwaves: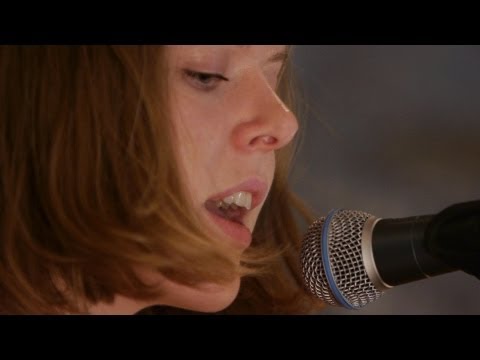 Sóley had been recommended to me by Mary from Drop Everything (indeed Sóley dedicated a track that night she had written on Inis Oirr to the Drop Everything twosome in the audience) and she was a revelation; an awesome voice, cool loops, and an excellent grasp of both melody and minimalism recalling Laura Veirs. Check out 'Smashed Birds':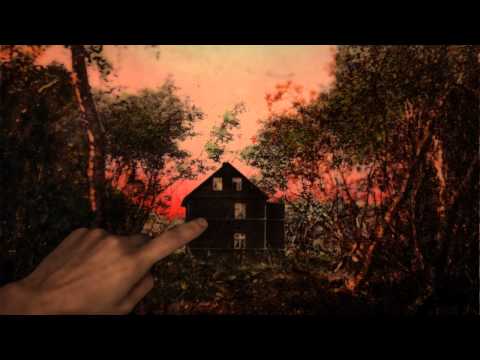 After Sóley, Prinspóló transformed the crowd into extras from 'Where The Wild Things Are', tossing out cardboard crowns. The only artist on the night who sung (and spoke) solely in Icelandic, the language barrier was broken by his drummer offering mistranslations of his between-song banter (there's that Icelandic sarcasm again), as the band launched into delightful Arcade Fire-tinged musical melees track after track.
Sóley returned to the stage with Sin Fang, featuring Sindri Már Sigfússon (Sóley and Sindri are both members of the excellent Seabear.) Sin Fang shape like they're frivolous, flagging a song called 'See Ribs' as "deep stuff" when it's about walking down a street and seeing ribs in a Chinese cafe, but such sarcasm seems most likely to be a defense mechanism hiding their real depths and tenderness. They performed what became my favourite song of the festival, 'Clangour and Flutes':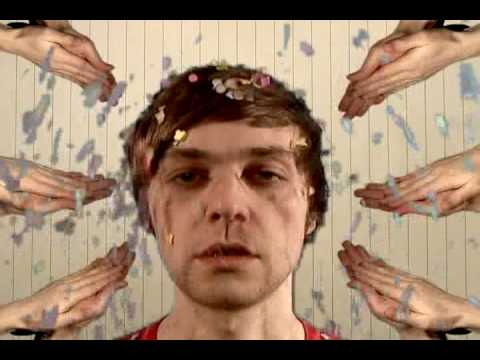 The night closed with an all-out party hosted by FM Belfast, one of the most fun live bands on the face of the planet who made sure that the Icelandic concert-goer habit of sitting down in the crowd whenever one feels like it was not an option. The refrain of "I don't wanna go to sleep either" rang out into the cold night as after parties were arranged and shots of Opal downed.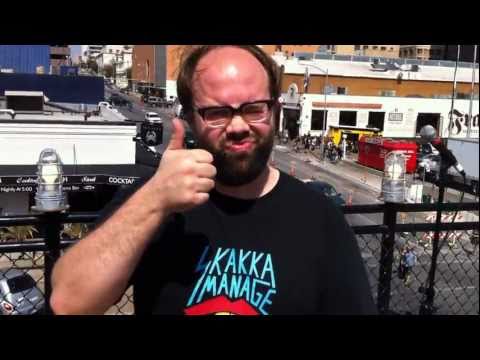 DAY TWO
Reykjavik Art Museum happened to be the setting for a wonderful Dan Perjovschi exhibition but its main cavernous room, almost prison-like in its shape and size, took the attention away from the Romanian artist's playful black and white drawings. Samaris, also featuring a member of Pascal Pinon (after a while you realise that everyone seems to be in everyone's band) created brilliantly spooky electronic music on stage, falling into a chasm somewhere between Bat For Lashes and Fever Ray, the whole room reverberating with bass.
Phantogram, New Yorkers Sarah Barthel and Josh Carter provided an excellent slab of strobey pumping tunes with Barthel announcing smokily, "I feel like I'm on a different planet, but I love it." They were followed by Sóley again, with visuals provided by Irishman Brendan Canty.
Closing the night was Purity Ring, a band I was super-excited about seeing because I missed their set at Forbidden Fruit earlier this summer. Surrounded by glowing cocoons they lived up to everything I was expecting, playful banging tunes and a fun live set up. Looking forward to catching them in the Button Factory later this month.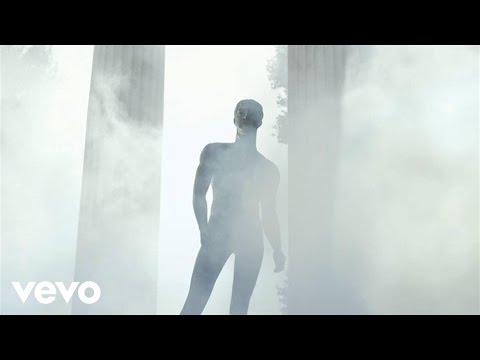 DAY THREE
Friday was meant to start off with a press trip to Sigur Ros' studio out of town, but as the wind howled even stronger than the previous days, buses and trucks were forbidden to leave the city given that cars were being blown off the road. Instead, I ended up in the city's only indoor swimming pool listening to Elin Ey play a set at the side of the water, which was as bizarre as it sounds.
That night, Kool Thing provided the sole Irish representation at the festival, playing an excellent set in Gamli Gaukurinn. This Irish-Australian-French threesome get better every time I see them. The tunes continue to gain in strength and sturdiness while not sacrificing the intricacies of glowing bluesy guitar and synths that range from flowing to punchy.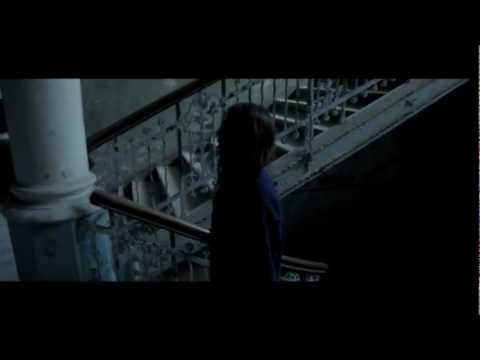 Having tired myself out at the post-show party in Kaffibarrin the previous evening, a venue so packed that there were several times when I was swept the length of the bar in a crowd wedged so that my feet never touched the floor, I called it a night after Kool Thing satisfactorily provided a musical fix.
DAY FOUR
The Saturday of Airwaves began with a trip out to the Blue Lagoon, probably the most incredible setting I've ever seen for a party. Alas, the weather was being a real pain, meaning the laid back environs of this natural wonder became quite traumatic as wind whipped mini waves into stinging shards of water and punters shivered through the venue's three drink limit. Still, some hardy heads (well, hardier than me anyway, I only lasted about 40 minutes in the lagoon) kept the vibe upbeat, splashing around to the minimal techno that DJ Margeir blasted through the freezing air, and was followed up by Sísy Ey, featuring Elin Ey in a completely different guise in an upbeat house foursome.
It was back to the Art Museum that night for Kwes who was as captivating as he was endearing, dressed in a matching grey jumper and hat and traversing an often uncategorisable field of sounds leaving a lasting impression that there is something extremely special and beautiful about this man.
Across the street, Einar Orn Benediktsson was fronting Ghostigital at Deutsche Bar. Einar, a former member of The Sugercubes, gave visiting press some food for thought the previous day at City Hall when international journalists were introduced to him in his capacity as a member of the City Council with responsibility for culture, along with the mayor Jón Gnaar and other members of the Best Party, satirical anarcho surrealists who in the vacuum created by the collapse of the Icelandic economy and ensuing crisis won control of the Council. Their achievement says a lot about Icelandic society – not only illustrating the complete distrust in traditional politicians and politics, but also showing the Icelandic taste for randomness, satire, sarcasm, chaos, quirkiness and often to the outsider, confusion. In fact all of those attributes could also be used to describe Ghostigital's sound. Here's a video of an off-venue gig they did in a record store:

Back at the Art Museum, Brooklynites Friends brought their brilliantly upbeat and colourful presence and tunes to the stage like a queered up B-52s. I'll definitely be making a point of seeing them again.

Nipping back to Deutsche Bar proved to be a smart idea, since Ghostpoet was finishing up a brilliantly intense set. After that, it was back to the Art Museum again for one of the sets of the week, as Dirty Projectors captivated the crowd with their awesome take on prog-indie. Bjork, who collaborated with the band on 'Mount Wittenberg Orca' made a point of hanging out after, dissecting the performance with them and going through the parts of the gig she loved the most. Must be pretty cool to have someone like that as a fan. I rounded off the night with a hotdog at Bæjarins Beztu Pylsur, the best hotdog stand in Europe apparently, with a dog that was ALMOST as good as getting to see Bjork in the flesh.
DAY FIVE
There was just one ticket in town on the final day of Airwaves, Sigur Ros at Laugardalshöllin, a big venue just outside the city centre. It was the band's first concert in their home country in four years, and the crowd had to wait for it, standing in a giant pitch black room until the band became visible through a large black cloth cube, the curtains falling to reveal the stretched screens their visuals are projected on. It was, naturally, an overblown, epic, beautiful and long affair at just over two hours, and with Iceland's most famous sons who defy so many conventions – including those of Icelandic music – probably the best end to a festival that is wonderfully random, strange, fun, intriguing and rather beautiful, a musical Jumanji of performances where you never know what the next gig will hold, the next venue will be like, or what the next chance encounter will lead to. Everyone who I spoke to who had visited Iceland said once you go, you just want to keep going back. They were right. And even though the weather tried its best to disrupt things, it was somewhat appropriate given that this is a place that endures glacier floods and volcanic eruptions, disruption has become part of its DNA.
Early bird tickets for Airwaves 2013 are on sale December 1st.