PopLives #21: Jeanie Finlay
Every week this Q&A will find out what various heads in music, film, fashion, theatre, bukes, performance, tech stuff, and whatever else are consuming. Jeanie Finlay is an artist and filmmaker and the director of Sound It Out, which screens …
Every week this Q&A will find out what various heads in music, film, fashion, theatre, bukes, performance, tech stuff, and whatever else are consuming.
Jeanie Finlay is an artist and filmmaker and the director of Sound It Out, which screens at OneTwoOneTwo this weekend.
(photo by Jo Irvine)
What are you reading?
I'm ploughing my way through the Wallander series. I love the Swedish TV series about the dour, taciturn detective. The books are wonderful as you get to know what he's thinking.
Last film you saw and your verdict?
I finished an intense 5 month edit on my new film The Great Hip Hop Hoax yesterday. Today was my first day off in a long time so I spent the morning lying in and I watched Say Anything on the iPad. I think it was the only brat pack era film I hadn't seen. It's no Pretty in Pink but John Cusack is always worth a watch. It did make me wonder whether John and his sister Joan were contractually obliged to be cast together. (She plays his sister )
You have a golden ticket to Easons, what magazine is first on your list?
The Believer for smart writing or Make magazine for great ideas to make at home. I buy both if I'm in the States.
What are your most clicked bookmarks?
Apart from the obvious – Gmail and Facebook – I love Rookie. It's the website I wished had existed when I was a teenager. Full of articles like how to do your first beehive, advice for living from John Walters and a column called "ask a real man" where readers ask "grown ups" like John Hamm home truths. They've been trying to persuade Obama to take part. Letters of note and Brain Pickings are also high on my list.
Do you have a favourite podcast or radio programme?
This American Life. Always interesting and heartfelt true life stories of American life. If you don't already subscribe, do it today.
When you fall into a YouTube hole what's the general subject matter of the videos you're watching?
Usually some kind of 1960s girl singer smorgasboard – hunting down Nancy-Dolly-Dusty-Bobbie Gentry-Dusty-Shangri Las et al on late night tv specials.
What song should we listen to right now?
'Streamers' by Sophia Brous. She's like licorice ice cream. Not everyone will like her but if you do you'll love her.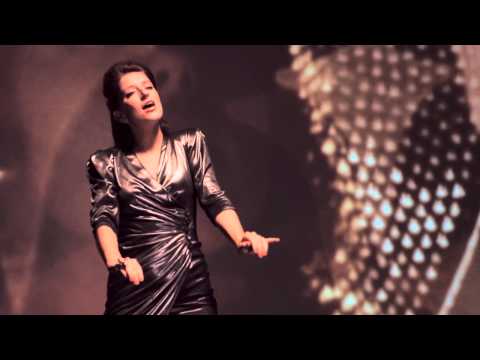 Which boxset/TV series do you have on the go at the moment?
I'm so desperate for Breaking Bad to come back I just watched it again from the beginning. The best-made programme on TV. I also loved The Great British Bake Off for the tears and the constant talk of "soggy bottoms"
Last gig/concert you went to and your verdict?
Anxieteam on delicious record label Hello Thor. Two artists came together ( Jon Burgerman and Jim Avignon) and Anxieteam was born. Songs about eating soya and living in New York as foreigners against a hand drawn back drop.
Which app do you use the most?
eBay or twitter (@jeaniefinlay) I'm usually bidding or watching a combination of vintage frocks and camera geek equipment. I'm always looking to pimp my camera kit.
And finally, if you read watch one documentary this month, make it…
American Movie. If you haven't seen it, I'm jealous of you as you get to watch it all for the first time. It's the heartbreaking and painfully funny story of the making of horror film Coven.
Sound It Out, a documentary on the last record shop in Teeside, screens in the Light House Cinema on Saturday as part of OneTwoOneTwo a brand new music documentary festival in Dublin.
Previously on PopLives: Kevin Barry, Brigie De Courcy, John Scott, Willie White, Niall Muckian, Phil Boyle, Angela Dorgan, Roise Goan, Joshua Gordon, Mick Minogue, Eilis Boyle, Annie Mac, Ben Frow, Michael McDermott, Sinead O'Connor,  Shane Langan, Kathy Scott, Eoghan Kidney, Michael Roe, and Phillip McMahon.